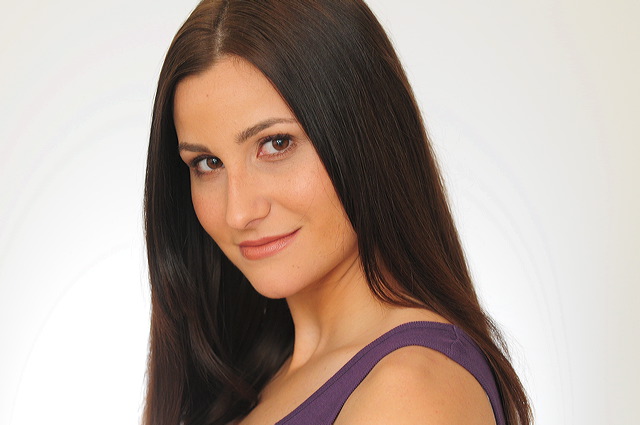 Personal Brand Interview: Publicity Expert Melissa Cassera
---
This post was last updated on October 15th, 2020 at 01:40 pm
In continuing with our Personal Brand Interviews, this week we are honored to have Melissa Cassera, owner of Cassera Communications. Melissa is an accomplished entrepreneur, publicity expert, professional speaker, and wellness expert.  She was named the 2007 'Woman of the Year' for the Southern New Jersey Chapter of the Leukemia and Lymphoma Society and is dedicated to serving the community through various philanthropic efforts.  Currently, Melissa works as a media spokesperson in the healthy living field.  She is also dedicated to helping entrepreneurs expand their presence in the marketplace through do-it-yourself publicity workshops.  Here is a sampling of what we discussed.
Describe your personal brand in a few sentences.
I'm a nationally-syndicated TV personality, spokesperson, and publicity expert. I help small business owners, authors, and professional speakers become "expert" brands and get national media recognition.
Describe what you do and what kinds of clients you usually work with.
I work with people that want national media recognition of themselves as an "expert" source. My ideal client is someone that has expertise in a particular area (nutrition, organization, parenting, fitness, beauty, fashion, etc) and wants to become the go-to resource for the media on that topic. As a publicist and member of the media myself (I appear regularly on national and local news outlets) I am able to coach my clients from the perspective of a PR professional and a member of the media.
What is a publicity campaign?  How can a publicity campaign help me or my business?
Publicity is all about gaining 3rd party credibility. If you purchase an advertisement touting yourself as the "best organization expert" it doesn't hold the same weight as if a magazine editor or TV producer has you share regular advice with the audience as the expert on that topic.
I encourage people to develop their "expert" angle, even if they don't have a product or service to offer. This helps expand your opportunities for media exposure beyond your business. The media is there to report news, not to promote a product/service. If you are a "newsworthy" resource on parenting tips, fashion trends, etc – you will be more likely to get coverage than if you just pitch your product or service.
How can the internet help someone build their own personal brand?
The internet is a great way to connect with members of the media and potential customers. Sites like Twitter and Facebook help you find your target market relatively easily and communicate your brand through blogging, tweeting, or building a Facebook business page.
How did you get into a career of publicity coaching?
I have a degree in Communications and Public Relations and spent several years working on full scale campaigns for both large corporations and start-up entrepreneurs. At the same time, I worked on building my own brand as a media "expert." I found that my true passion was helping entrepreneurs and small business owners that didn't have a big budget for PR, but still wanted to implement a successful campaign. I designed a coaching strategy that sets up a full year campaign and also offer individual sessions packages to work on specific weaknesses. Coaching can include everything from setting a plan to creating a media list to writing pitches – and I even open my "black book" of contacts to my clients.
What can we learn from your business success?
That publicity is attainable as long as you create a "media-worthy" image. Putting in the effort to study the outlets you want to be featured within, contacting the right people, building relationships, and creating newsworthy pitches will result in regular media coverage.
What has been the most challenging part of running your own business?
Being comfortable with doing one thing exceptionally well instead of several things well. When I first started, I served as a full-service firm offering PR, marketing, advertising, copywriting, etc. I learned that my real talent was in PR and, by focusing on that, I could offer a better service to my clients and garner better results overall.
Anything else you would like to share?
Coaching with me is not only effective, it's fun! Clients genuinely get more excited about their business and are ultimately able to better target their customers and marketing after intense examination of their PR efforts. It's a true game-changer!
My Closing Thoughts
Many businesses and entrepreneurs struggle with getting publicity because they may not necessarily be pursuing the right targets.  Publicity experts like Melissa Cassera prove that it is possible to launch your business from 'zero' to 'hero,' you just have to find the right campaign.  Sometimes even the smallest campaigns can end up being the most successful.  Think about how effective viral marketing can be!  Continue building relationships, expanding your networks and creating newsworthy pitches and everything will fall into place.