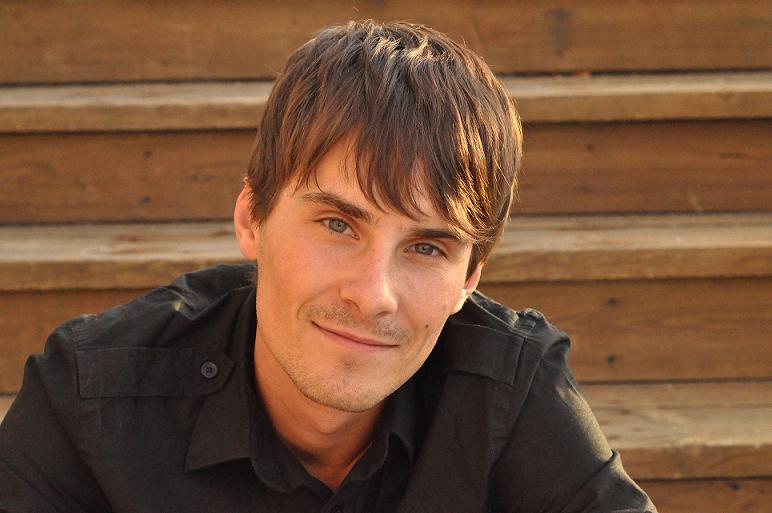 Personal Brand Interview: Co-Founder of Brazen Careerist, Ryan Paugh
---
I discovered this thing called Brazen Careerist one day when I was playing around on my Facebook account and noticed that a few of my friends had "liked" the page.  Of course I had to find out what all the buzz was about, and boy am I glad I did!  I quickly joined Brazen Careerist, created a profile, and the rest is history.  I even got the opportunity to interview the co-founder, Ryan Paugh.  Here is what he had to say:
Tell me about your personal brand.
Wherever I have an online profile, it communicates that I enjoy helping people.  It's really important that people feel comfortable reaching out to me for advice and support because that's the reason why I get up in the morning.  The best part of being a Community Manager is being able to help new people every day.
I'm also kind of a hipster.  Enough of my friends poke fun at me for my trendy clothes and eccentric fascinations–I figured it should definitely be a part of my online brand.  I think that adding something personal to your online brand makes you become more three dimensional.
What kind of clients do you usually work with?
I work mostly with members of the Brazen Careerist community, and it's really important to me that I don't think of them as my clients.  If you're managing an online community it's best to think of your members as peers, especially if you're talking about a free community (like Brazen) because everyone is participating on their own accord.
I also do work with companies and organizations that are trying to employ Generation Y talent.  It's a great time to be working with corporate brands on the Social Media front.  Two years ago there was a lot of push back in some of these organizations, but now they're more willing to try new things like creating an Employer Brand Network on Brazen.
In addition, I do work with individual recruiters who are trying to target the right job candidates via Brazen.  Working with recruiters is pretty awesome.  Their job is to help people.  That's my job too!
Tell me about Brazen Careerist.
Fast Company calls us "Twitter meets Facebook meets LinkedIn meets Gen Y" and that my favorite quote EVER about Brazen.  We're a place for young professionals to start building their online network, find jobs and maintain a healthy, long-term personal brand.  One of the misconceptions people have about the job hunt is that it ends after you find a job.  That's not true!  The most successful people are always networking and always grooming their personal prands.  That way, when you're ready to move to another job you're way ahead of most people.
What prompted you to start Brazen Careerist?
It all started with a blog called Employee Evolution in 2007.  At the time there were a lot of people talking about how difficult it was to work with Generation Y (then-newcomers to the workplace).  None of these people were actually a part of Generation Y, so Ryan Healy and I saw an opportunity.
We started Employee Evolution to give Gen Y a place to talk about their workplace woes, ideas about how the workplace was changing and the nasty stereotypes they were being labeled with.  We soon realized that what we were doing could be way bigger than our blog.
We befriended Penelope Trunk and leveraged her brand to build a community that has grown from 50+ Gen-Y career bloggers to the #1 Social Network for Generation Y (Mashable).
What can Brazen Careerist do for me (or other Gen-Y'ers)?
When you're a young professional you don't have a lot of experience to share and your network is small because you just haven't met that many people yet.  Brazen was built to emphasize your ideas, which is something that all talented people have regardless of age.  Because we're such a highly engaged network, if you're willing to share your ideas then you will make great connections within the first couple days of signing up.
The best way to get started is to ask a good question.  Think about the challenges you're facing as an up-and-comer and ask the community for advice through a couple of our networks.  You'll be astounded by the responses you get.  Trust me.
I read an article recently that said that personal branding is very detrimental to a person's professional career, because it compares them to brands like Nike, Adidas, etc.  What are your thoughts on this?
That seems like a half truth.  Dan Schawbel would tell you that it's important to think of your personal brand as if it were a product.  I agree with that.  What I don't agree with is that you should compare your personal brand to the Nikes of the world.  In fact, I would suggest that big brands take notes from some of the best individual branders online today! They're doing a better job at Internet marketing.
Okay, so we have MySpace, Facebook, LinkedIN, and Twitter.  What's next for social media?  What's in the future for Brazen Careerist?
Charlene Li said something at SXSW two years ago that really stuck with me.  She said that Social Media will become more like the air we breathe.  What that means to me is that Social Media needs to become easier to manage.  Right now it can be  suffocating.  We've created all of these complicated mechanisms to communicate.  Now it's time to simplify things.
Where we're headed with Brazen Careerist is going to make your life easier.  We're creating a hub for you to share your professional ideas from around the Internet, which we call your Social Resume.  We're going to continue to improve this feature so that hiring managers, recruiters and potential colleagues can find you and make a connection.
I work in the legal field where most of my work is confidential.  I have social media accounts, as well as a personal blog, but I have to be very careful about my personal brand so I don't get fired for something on the Internet.  Any suggestions on how someone can protect their credibility and personal brand, without risking their job?
Be upfront with your manager about what you're doing online.  Ask about your company's Social Media policy.
Any thing else you would like to add?  A limerick?  A funny joke?  Your best pick-up line?!
Um … I actually met my girlfriend via Brazen Careerist, so maybe Brazen is good for more than just your career!
Katharine's Final Thoughts
Brazen Careerist is a wonderful community full of young professionals in various fields who all have one thing in common: personal branding.  Personal branding can be intimidating for a recent college graduate, but experts like Ryan Paugh have the knowledge and experience to help every Gen-Y'er build their personal brand and brave the 'real world.'  Social Media is thriving right now and it can only get better so it is important to build a noteworthy personal brand that will enrich your professional career.
————————————————————————————————————————
Ryan Paugh is the co-founder and community manager at Brazen Careerist.  He graduated from Penn State University in 2006 with a degree in journalism.  He then worked at Merck & Co. and Worrall Community Newspapers, while starting a very popular Gen-Y career blog called EmployeeEvolution with Ryan Healy, who is also a co-founder of Brazen Careerist.  Ryan teamed up with Penelope Trunk, an author and a syndicated blogger, to develop the first social network exclusively for Gen-Y.