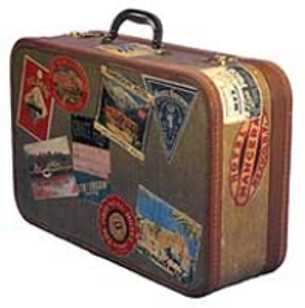 Work/Life Balance: Traveling on the Cheap
---
Stuck in the throes of winter? Coming down with a case of cabin fever? You're not alone. In the last month, the Northeast has been hammered by two major snowstorms, southern California was briefly submerged after a week-long deluge and parts of the lower-Midwest have literally seen birds fall out of the sky.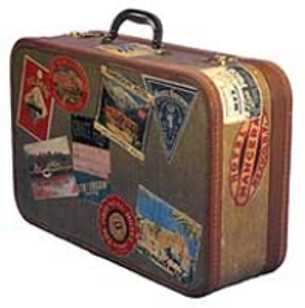 Last month, a colleague at work forwarded me a 96-hour flight/hotel package deal from New York City to Dublin, Ireland. After consulting with my bosses and reading the fine print in Travelzoo's offer, I decided to buy the ticket and hotel combo package at the 95th hour. Although this trip is by no means dirt cheap, this offer is still a steal.
Are you looking for a similar steal? A perfect deal on a quick weekend getaway to refresh and recharge? Below are strategies and resources that I use to maximize my chances for finding my desired weekend getaway — at a cost that I can afford.
Set Flight Alerts
Finding cheap airlines today is as hard as it's ever been. Business travel has become less of a necessity and more of a luxury (re: video conferencing & remote access tools). Nevertheless, there is still a large market for leisure travelers (estimated airline revenue in 2010 of $15.1 billion). The easiest and most organized way to consistently mine the web for desired tickets is to set flight alerts.
Airefarewatchdog.com has been one of the top sites in this category for years. You pick the cities and the site does the digging for you. Orbitz and farecompare.com are other useful flight alert websites. Of the three, Orbitz is the most customizable. Within Orbitz, users can use the "Deal Detector" to specify dates of travel within your targeted price range and whether or not you're flexible with these travel dates (within 1 to 3 days). The catch with Orbitz is that you're only able to sign up for one alert at a time.
I recommend Airfarewatchdog — it's one of only a few sites to include Southwest Airlines and they use people to test to see if seats are available as opposed to computer programs.
Leverage Twitter
Nearly every airline, flight aggregator and flight alert website is on Twitter. This micro blogging site is another channel where airlines pump out deals. @Airfarewatchdog and @JetBlueCheeps have 94,000 and 176,000 followers, respectively. @JetBlueCheeps acts in much the same way as Orbitz or Airefarewatchdog. Every Tuesday @JetBlueCheeps posts great deals on last minute flights that are offered for a limited time.
Create a Twitter list for these airlines. This will aggregate all of the latest offers these airlines have posted on a single newsfeed. If you cut through the chatter, Twitter is an absolute goldmine for cheap tickets.
Travel Light = Affordable Getaway
Avoid baggage fees and overweight bags at all costs. JetBlue and Southwest are more generous than most airlines when it comes to checked bags. Both of these airlines allow passengers one checked bag at no cost. Meanwhile, Delta and Continental charge $23 while American and United charge $25 for the first checked bag. In 2010, airlines expect to collect $22.6 million in fees, which include checked bags, standby and food.
Moral of the story: leave the extra toiletries and laptop behind! If you're checking an overweight bag you're losing twice: once for checking a bag and twice for the fee on the weight. Most airlines charge a minimum of $50 if your bag is over 50 lbs. and as much as $125 for a bag weighing between 51 and 70 lbs.
Final Tips
In general, you can find cheaper flights when you fly:
– Mid-week vs. weekend
– Early morning or late night vs. business hours (they're called red-eyes for a reason!)
– Immediately following a holiday
– Into secondary airports (lower operating costs=cheaper tickets: this is why Southwest rarely flies into major US airports)
These are just a few of the ways I aggregate and identify desired flights at a cost that is affordable for me. What are your methods for finding cheap flights to your dream locales? Leave your advice in the comments section below.
Jim Armstrong is a May 2010 graduate of Syracuse University's S.I. Newhouse School of Public Communications.  He now works for New York City-based advertising firm Ogilvy & Mather as an assistant search planner.