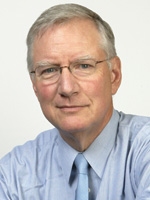 The Single Most Important Article on Personal Branding and Brand Yourself
---
If you want your personal branding efforts to have a serious impact, you need to understand the fundamentals of what a personal brand is, how to build one, and the consequences of establishing one. What's the best way to learn? Directly from the father of personal branding himself: management guru Tom Peters.
Peters coined the term in a now classic 1997 Fast Company article called The Brand Called You. This article is probably the most important article ever written on personal branding.
To make sure your actions are based on a fundamentally solid understanding of personal branding, read Tom Peters' article now. It's required reading if you're serious about Brand You. (Click "Skip This Ad" in the top right corner to proceed to the article).