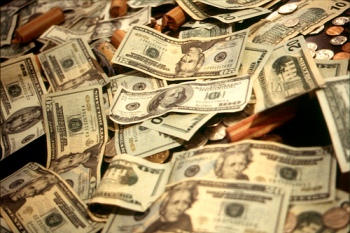 Personal Brand Equity – How A Strong Personal Brand Can Make You Rich
---
A few months ago Chris Brogan sent the world into a brief tizzy by revealing his services are worth up to $22,000 per day.  Startling number indeed.  Would you like to replicate even 10% of that daily haul?  If so, here is my take on how you can get there.
Whether you love him, hate him, or are easily intrigued by unique facial hair, you probably know of Chris Brogan.  He is everywhere.  My Google Reader feed tells me that chrisbrogan.com averages 8.9 posts per week, all free for anyone to read.  In 2008, Chris produced this personal branding e-book, and charged a whopping $0 for it.  The guy sends out this newsletter full of information and charges….you guessed it, nothing.
The result of all this incredible content being pumped out for free?  A lot of folks salivating to take it all in.  48,200 blog subscribers and 136,000 Twitter followers soaking it up 140 characters at a time.  Essentially, Chris has been building brand equity over time, keystroke by keystroke.
Today, it is easy to recognize Chris' authority on new media marketing, and realize just how valuable it would be for a company to secure his uninterrupted focus.  Yes, even $22,000-for-a-single-day valuable.  So then…
The secret to building a money-making personal brand? Give great stuff away for free today. Offer even better stuff tomorrow for a price.
Chris Brogan isn't the only one to have perfected this art.  Gary Vaynerchuk's Wine Library TV is on episode #862, and all 862 are available for less than a penny.  Guy Kawasaki has been giving away advice across platforms for years.  Problogger Darren Rowse essentially teaches a free course on professional blogging that you and I can read freely every day.
But, if you want 1-on-1 time with one of these three (or any other guy or gal who has taken the same path) for consulting or speaking – you might want to plan an extra trip to the ATM, it's going to cost a pretty penny.
Now, on to you.  How do you compare?  What are you giving away for free today that will build a powerful (and lucrative) brand for tomorrow?  Are you…
Making certain your tweets/articles/updates add value to your community?
Engaging in conversation?
Sharing the work of others as much as you promote your own?
Building relationships, not empty follower counts?
What about at your day job?  The same principles apply at the office too, in an even more concentrated way.  Are you…
Essentially, Chris Brogan's $22,000 revelation is the world's most effective case study on the positive effects of a personal brand (no, not a contrived brand built just for appearance's sake, but an authentic brand built organically over time).
Compile every public tweet, blog post, guest article and keynote speech – and imagine that instead, Chris kept all that "valuable" information to himself.  He'd still be the same brilliant dude today.  But, who would know it?  Without established credibility, what company would want to shell out even $22 for his day of work, let alone $22,000?
No, you won't become filthy rich overnight because you gave away great insights and added value today.  Building a brand isn't a sprint.  To do it right, you are going to be running a long, long time.  And don't expect the path to be paved with riches.  But the destination? It just might be.
For personal branding advice from Ryan Rancatore and a great group of guest bloggers, visit Personal Branding 101. Or, connect with @RyanRancatore on Twitter and be sure to say hello.
Photo credit, bredgur.