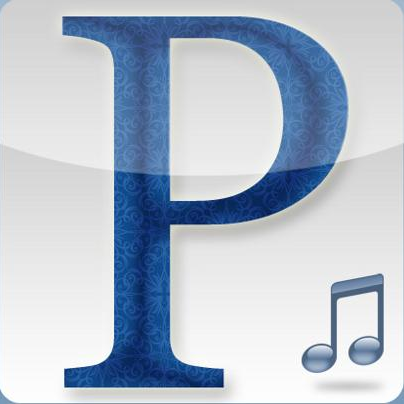 Music and Brands: Get Music On Pandora
---
Editor's Note on How To Get Music On Pandora
Editor's Note: To continue our Music and Brands series, I would like to share an article written by our friend Alex Munro.  Just as job applicants should create a personal brand that is approachable by hiring managers, musicians should create a personal brand that is approachable by listeners.  One powerful way to do this is by getting your songs featured on the online radio service Pandora.  Please continue reading to see how you can build your band's brand by getting plays on Pandora. 
Get Music On Pandora
I highly recommend that all independent musicians begin the process of submitting your music to Pandora with this link. Pandora is easily one of the best way for music lovers to discover new music  and therefore one of the best ways for bands to get new fans- if you can get music on Pandora you will be in a very good place. But first:
What Is Pandora?
For those who are not familiar with the service, it is a free streaming internet radio site which uses an algorithm to make custom stations for its users based on the bands/songs they input. (more here)  I've been using the service since 2007 (where it made my summer internship at least tolerable) and can't tell you how many new bands I've came across because of it. If you are new on the scene or even a veteran, this is just an easy way to get access to potentially millions of fans.
Two reasons why there are no excuses for not submitting:
1. It's free to submit.
2. Access to millions of fans: They just went over 100 million users, 36 million of whom are monthly active users, effectively making them owners of 3.6 percent of the entire radio market. (Source)
Now, two things to be aware of before submitting:
1. They are selective: They are very tight with what they allow in.  Not sure what their exact rejection rate is but I'm going to bet pretty high. (I've submitted music before for successful bands that has been rejected)  So just make sure that before you go through the process, you have your best material ready to be put out. (properly produced, mastered, ect.)
2.You need to be selling CDs: You need to have your physical CD, not MP3 downloads, available for sale on Amazon. (slight pain in the ass but necessary for them to vet serious musicians from anyone who has an extra 2 minutes and some mp3s on their hands)
3. An Extra Step For Foreigners: For non-U.S based musicians you will need some help submitting due to the fact that you can not sign up for a Pandora account in your country.  It is still possible you will just need to email them for help – [email protected]
Conclusion:
There is absolutely no reason in the world you should  not be submitting your music to Pandora. It's free, relatively easy to do, and gives you access to millions of music lover who may never have been introduced to your music before.
Worst case scenario: Your pride is slightly hurt and you are out the cost of posting some CD's to Amazon. (but now you have your CD's for sale on one of the world's biggest online retailers)
Quick Tip: They are very responsive on their Twitter so I usually go there first with any quick questions. @pandora_radio