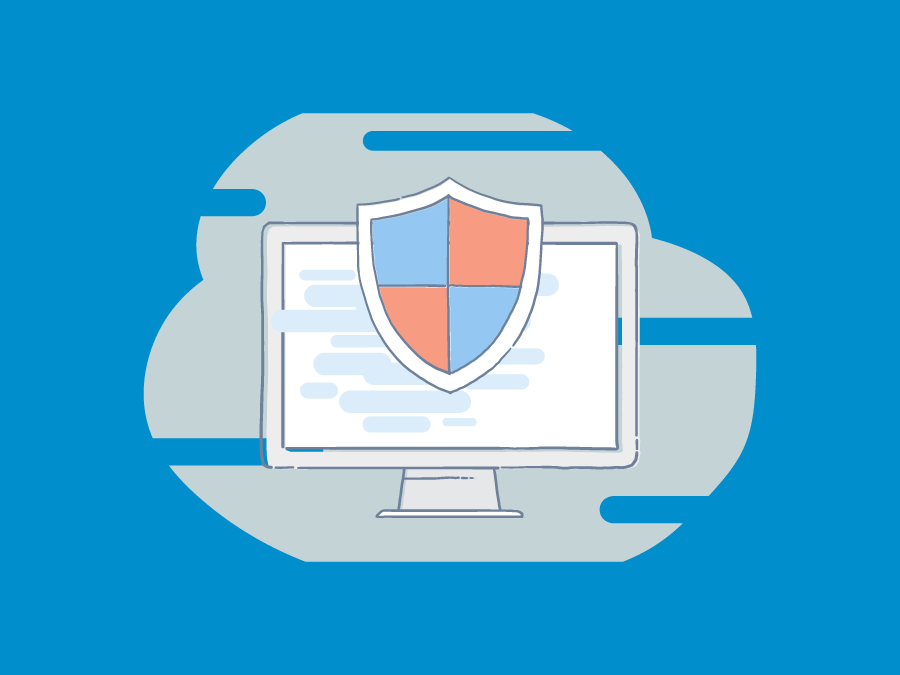 People Search Now Opt Out Process [2020 Guide]
---
Opt out of People Search Now: Our Protect Private Info feature will remove your private information from People Search Now and 50 other data broker sites. Get your free privacy scan in seconds.
What is People Search Now?
People Search Now is an online database that provides extensive background information on thousands of individuals. The site provides a membership service that enables users to conduct as many searches and obtain as many reports as they want to. Users can search the database using the name, address, phone number, city, state, etc. to find the person that they're looking for. People Search Now claims that they, "make everyday decision-making" easy for their users by locating individuals and their results instantly. Even so, you may be more interested in the Peoplesearchnow.com opt out process.  
According to the site itself, the Peoplesearchnow.com database acts as a helpful tool for everyone. People Search Now can be used to reconnect with old friends and classmates, to identify unknown phone numbers, to run a background check on a romantic partner and more! The list of scenarios is virtually endless- with a few notable exceptions. People Search Now cannot be used for employment, credit or tenant screening, to bring harm to or stalk another person, to harm minors or to find out information about public figures or celebrities. However, Peoplesearchnow.com absolves itself of any duty to ensure that the information that it provides is fully accurate, and may not be able to monitor the terms of service. The site claims that it is not responsible for any damage, harm or security breaches that result from using their site and its services. The site states that it is not a consumer reporting agency. In spite of the site's pros, you are entitled to follow the People search now opt out procedure and remove your information.
How did Peoplesearchnow.com get my information?
If you're currently looking to reduce the amount of personal information available about you online, you may be a bit overwhelmed. Dozens of databases earn revenue by aggregating all kinds of personal details about individuals and then sell it to users as a report. People Search Now is just one example of these databases. You're probably curious about how sites like these obtained your information in the first place.
While Peoplesearchnow.com doesn't advertise how exactly they procure and aggregate all of this data about individuals, it's safe to assume that this data comes from a combination of sources that includes government agencies and public records, property records, and even other data brokers. In the US, a "public record" is in fact a legal term, and it refers to anything "prepared by a government employee or in furtherance of government records". Due to the Freedom of Information (FOI) Act, all public records are now accessible on both the federal and state levels.
Before data brokers like Peoplesearchnow.com appeared online, obtaining public records required physically going to local government agencies. This was more inaccessible than just firing up your computer and having a credit card handy. The old analogue way of public record-keeping provided a bit of a barrier between the personal information of individuals and random people (or companies) that want to learn more about others.
Databases like People Search Now are likely getting information about you from public records like:
• Marriage licenses and divorce records
• Birth certificates and death certificates
• Property deeds and other real estate transactions 
• Census data
• Voter registrations
• Drivers licenses
• State IDs
• Minutes from Legislation hearings and meetings
• Government spending reports
• Political campaign contributions
• Unsealed lawsuits or legal actions
• Filing of Trademarks 
• Business and entity filings
• Professional and vocational licenses
• Sex offender registrations
• Any criminal records
Data brokers like People Search Now are also likely to be finding information about you through other sources where individuals knowingly (or unknowingly) volunteer to share their personal information. Some of this information may come from:
• Telecom companies
• Sweepstakes entries
• Online surveys
• Rebate and warranty cards
• Online account registrations
• Social media profiles
• Posts and profiles on online forums
How can I remove info from People Search Now?
When it comes to the Peoplesearchnow.com opt out process, you may be a bit wary. Will they actually remove your personal information from their site? Or is this just a scam to get more information from you and confirm the accuracy of the information that they have about you? And how will you know that the People Search Now opt out steps really worked?
Luckily, most sites like this will provide you with an authentic way to opt out of their database. However, this requires that you follow their specific process, and that you provide them with some sort of way to authenticate the claim that you are who you say you are. 
In the next section we will walk you through the actual opt out process, but before that, there are a few points that you should keep in mind when it comes to keeping your personal information private and off of databases like People Search Now. 
The opt out process varies by website. The specific steps that you follow to remove your personal information on one site will differ from those that you follow on another site. That's why it's so important to go straight to the source and find out the removal process according to the instructions laid out on that particular website. You can also use BrandYourself's proprietary software feature that finds and removes your private information from over 50 popular data broker sites on your behalf to save you time.    
Follow up after making your request. Once you have submitted the opt out request, make sure to follow up at the appropriate time. Pay attention to the FAQs on the data broker's website and make a note in your calendar when your profile should no longer be visible on that site. Typically sites will say that the opt out process requires anything from 3 business days to 2 weeks or more. Search for yourself on the database after the appropriate amount of time has passed, and if you still see yourself, contact that databroker.
It's an ongoing process. While you should feel victorious when you finally look yourself up on a particular data broker website and nothing comes up, remember that protecting your privacy online is an ongoing process. That means that some regular maintenance is involved. Schedule quarterly "appointments" on your calendar to search for your information on a particular database. These websites use software to pull information from many different sources, so there is always a risk that they will automatically generate a page for you again, even if you have opted out in the past. That's why you must remain diligent and regularly check up on sites like People Search Now.
Build up an online presence that you want others to find. The flip side of regularly removing personal information that you don't want others to find is publishing information that you do want them to find. Use the tools and resources available to you to control the narrative when it comes to how you are presented online. Perhaps you'll become very active on social media, or maybe you want to keep things a bit more bare-bones. The point is that you make a conscious decision about the kind of personal brand that you are comfortable with having online. From there you can craft a plan about how to maintain your personal brand regularly. To learn more about personal branding, refer to some of our past blog posts, or feel free to reach out to BrandYourself directly.
Now that you understand the general framework of how to opt out of a data broker site, and the follow-up steps, let's take a look at the Peoplesearchnow.com opt out process, specifically. 
PeopleSearchnow.com opt Out Process
In order to perform a successful Peoplesearchnow.com opt out, follow these steps
Visit the "Remove Your Record" page for Peoplesearchnow.com. (You can also go to the home page, scroll to the very bottom of the page and click, "Do Not Sell My Personal Information".
Click on the appropriate icon and fill out the requested information to find yourself. If you click the "Name" icon, you will need to fill out your name, city and state. If you click on the "Phone" icon, you just need to use your full telephone number. If you click on the "Address" icon, fill in your mailing address. Once you complete this, click the magnifying glass icon. WATCH OUT The ads directly below this section can be deceiving, and may look like they are part of this opt out process. Do not fill your information into the ad space!
Once your query is filled out correctly, you will be taken to a page entitled "Opt Out" that has results for your name. Select the correct result.
Click the box that says, "I am not a robot", select the "Opt Out My Info" tab.
You should then be taken to a page that says, "Your Opt-Out Request is Confirmed"
Now that you have completed the People Search Now opt out request process, make sure to schedule follow up dates to ensure that your name is no longer in the database. In addition to the Peoplesearchnow.com opt out process, learn about these steps for other sites and how to improve your personal online brand by reading our blog. If this seems like too much of a time commitment for you, feel free to reach out to BrandYourself's team for managed services options or to learn more about our new software feature. 
BrandYourself's "Protect Private Info" feature finds and removes your private information (home address, phone number, age, etc.) from 50+ popular data broker sites that are exposing it online on an ongoing basis. This helps prevent spammers, robo-callers, and identity thieves from finding your personal information on any of these sites.