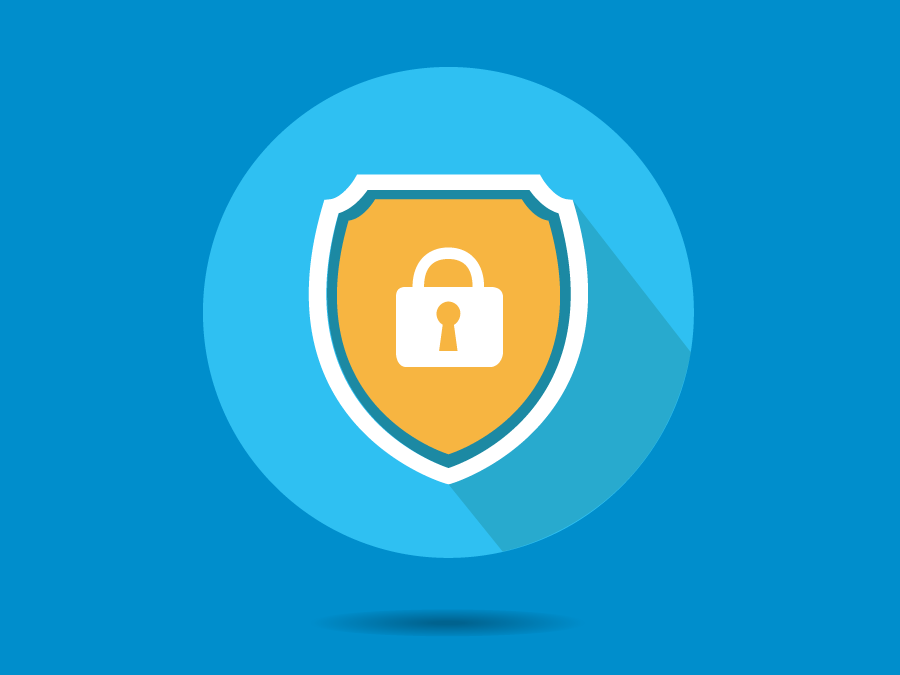 Delete Your POF Account (Plenty of Fish) & Remove Your Personal Info Fast
---
Automatically find and delete old and outdated accounts: Our FREE Account Deleter tool finds any accounts that you signed up for over the years and helps you to delete them. This minimizes the risk of your information benign involved in a data breach on the dark web. Get started now.
When you sign up for a dating website, like Plenty of Fish (POF), you provide the site with a lot of personal information. This includes where you live, age, ethnicity, religion, occupation, education, dating preferences, family history, lifestyle behaviors, income, personality traits, and more. They also retain a lot of biometric data about you including height, body type, eye color, and hair color — on top of the collection of images you likely uploaded to. But honestly, there's no need to include that overly personal information.
It makes sense that a site like POF would require so much info — it's how they help you to make the most of your account and give you the best chance of making a real connection with someone. Whether you no longer require the service because you've made a connection or simply no longer wish to have the account, you may decide to delete the account and have your data removed from POF's database. This is a smart move towards better protecting your privacy online.
If you only wish to delete your POF profile or hide it from searches within the platform, you can do so within the settings of your POF account. This will only hide the profile from other POF users and does not remove your info from their database. You should only go this route if you plan to use the profile again. If you run into any issues or have any questions, email POF's support team here.
Delete POF Account: Step-by-Step Directions
Follow the steps we outlined below to quickly delete your POF account.
Keep in mind, these are instructions for deleting a POF account on a standard web browser (like Chrome, Safari, or Firefox). We listed further instructions for how to delete a POF account on an app below.
1. Go to pof.com

2. Log in to your POF account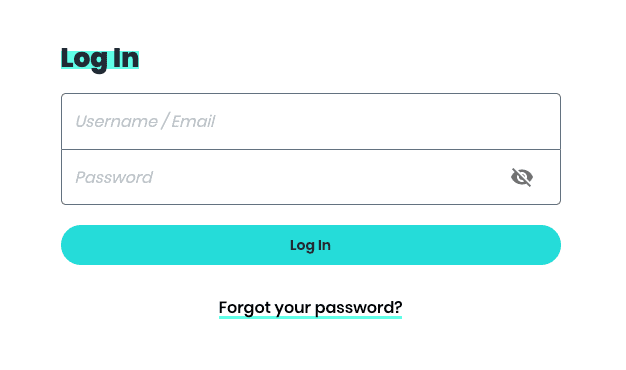 3. Go directly to the POF account deletion page here: https://ca.pof.com/deleteaccount.

4. Answer the required questions and click "Delete Account".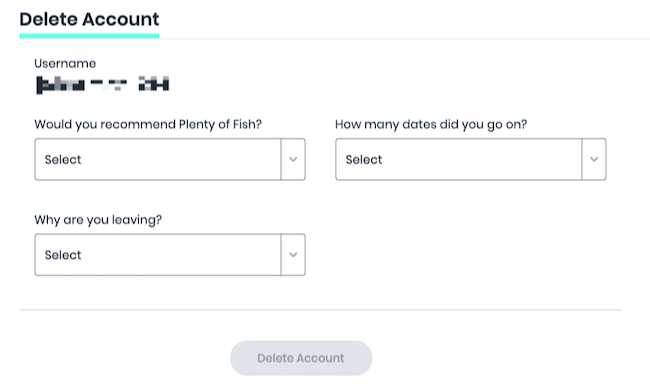 5. Confirm you wish to delete the account.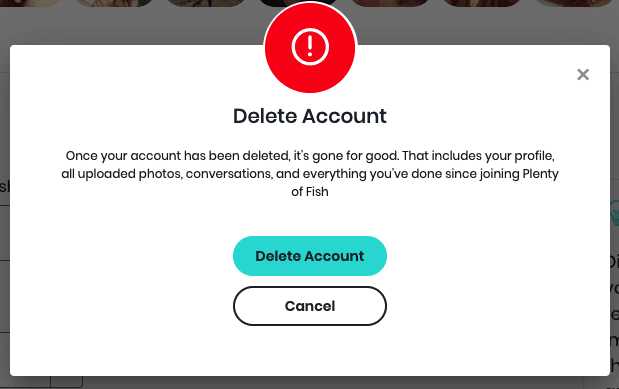 6. You're all set!
This completes the deletion process. If, for whatever reason, you notice that your account is still active then follow up with their support team by filling out the contact form here.
Information removed from POF
Deleting your account is a permanent action. When you delete your POF account, the following info is removed from their database:
Your profile and the information you supplied in order to create the profile
Account preferences
Any photos you uploaded
All matches
All conversations with said matches
Any active subscriptions will also be canceled. Per their Terms of Service, Plenty of Fish does not issue refunds.
It's possible that information is retained but is anonymized so it is no longer personally identifiable information that can be directly traced to your identity. An example of this includes general demographic and/or user behavior data.
Learn more about what information POF collects, what they retain upon account deletion, and how the information is protected in their Privacy Policy.
How to delete POF account on iPhone
If you typically use the POF iPhone app to access your account, the above steps to delete the account are still applicable. However, if you have a subscription through iTunes/the App Store, you must follow the below steps to cancel it. POF does not handle these third party subscriptions and cannot cancel them for you.
Go to "Settings > iTunes & App Store" on your iPhone or iPad.
If you are not already signed into your Apple account, select your Apple ID at the top of the screen to sign in.
Select "Subscriptions."
Select your POF subscription from the list.
Update the settings to cancel.
How to delete POF account on Android
As with the POF iPhone app, if your POF subscription is managed through the Google Play Store, you will need to follow the instructions below to cancel the subscription.1.
Go to the Google Play Store on your phone or tablet.
Sign in to your Google Account, if you aren't already.
From the menu, select "Subscriptions."
Find your POF subscription among the list.
Select "Cancel Subscription."
Delete Other Outdated Accounts that Put Your Privacy at Risk
POF is likely just one of many online accounts you've collected over the years. Just think about how frequently you sign up for something online — whenever you make an online purchase, subscribe to a newsletter, create a social media profile, give your email address to access a piece of content, etc. Leaving these unused accounts out in the wild puts you at risk. You never know if one of these accounts could be involved in a data breach. That puts your info in reach of identity thieves, hackers, and other unsavory characters. That's why it's best practice to close out accounts and delete your info from any institution that you no longer lose.
Most sites will have their own account deletion process or will honor a deletion request if you reach out to them. However, it's hard to keep track of just how many accounts you've created over the years. That's why we developed a free account deleter tool that identifies accounts you've signed up for with a given email and helps you clean them up.