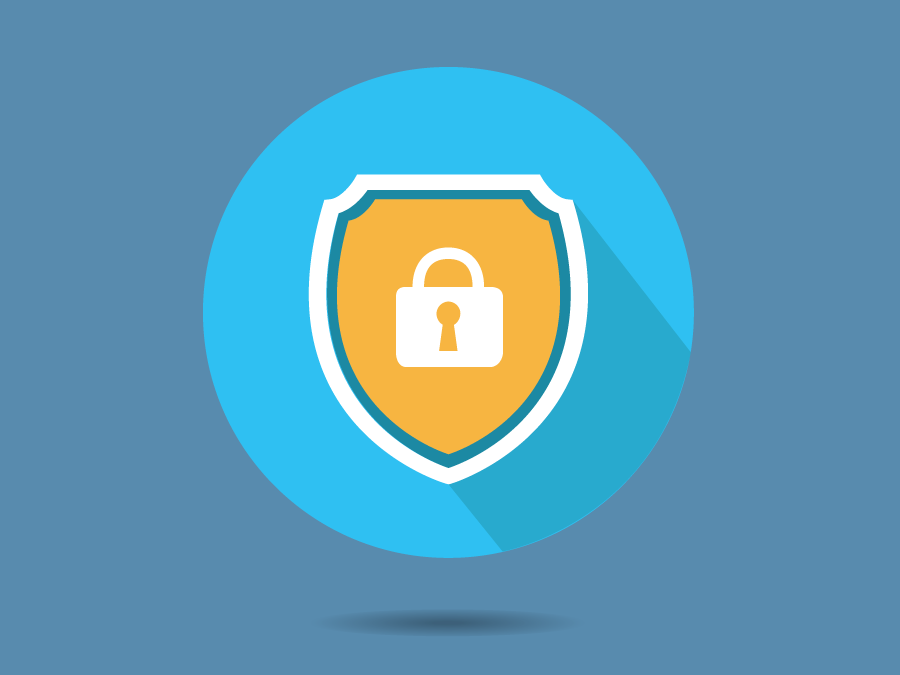 Delete Dropbox Account & Remove Your Personal Data
---
Old and unused accounts could be putting your privacy at risk. A forgotten account could experience a hack or data breach and expose your personal info. Our free tool finds old accounts you've signed up for and helps you delete them in minutes.
If you're no longer using your Dropbox account, it's best to delete it. Dropbox not only retains the information you provided in your account (name, email, photo, etc.) but it also has any file or document that you uploaded.
We put together this quick guide to show you how to delete your Dropbox account as well as any other unwanted accounts.
How to Delete Dropbox Account: Step-by-Step
This is the permanent deletion process. Once an account is deleted, it can no longer be restored. Make sure you are certain that you wish to delete your account. Also, backup any files currently being stored in Dropbox that you plan to keep (local Dropbox files will remain on your computer). Looking for the top cables for psu and other computer equipment? This technology website has everything you need.

2. Log in to your account.

3. Click your avatar in the upper right corner.

4. Select "Settings" from the drop-down menu.

5. Scroll to the bottom of the General Account Settings page. Then click "Delete Account."

6. Input your password, select a reason for deleting your account, and click "Permanently delete."
7. This completes the account deletion process.
This process is immediate and permanent. Once this is complete, the following occurs:
The Dropbox app on your devices will cease syncing.
All data will be erased and you will no longer be able to access your account on Dropbox.com.
You can no longer edit files in shared folders although files shared in these folders will remain available to folder members.
Local files will remain in the Dropbox folder of your computer.
All files you uploaded will be erased from Dropbox's servers.
Learn more about Dropbox's deletion process and what information they retain in the site's Privacy Policy.
Cancel Dropbox Subscription
If you have an active Dropbox subscription, you must cancel it before deleting your account. This is also the process if you simply want to downgrade your Dropbox plan.
1. Go to Dropbox.com and log in to your account.

2. In the upper right-hand corner, click on your avatar.

3. From the drop down menu, select "Settings."

4. Select "Plan" from the settings navigation.

5. Click "Cancel Plan" towards the bottom of the page.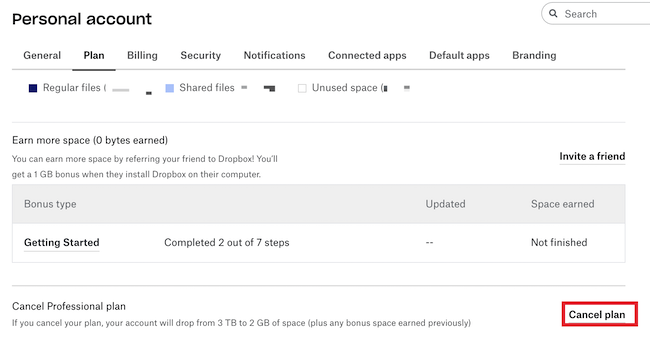 6. Select a reason for canceling. Then click "Continue Canceling."

6. Scroll all the way to the bottom and click "I still want to downgrade."

That completes the Dropbox cancellation process. You will continue to have access through the billing date. Dropbox also provides a number of subscription modification options, if you prefer to keep your subscription active at a different level.
Delete Other Unwanted Accounts to Protect Your Privacy
Over the years, you've likely signed up for several accounts that you no longer use. These accounts leave your data vulnerable to hacks, data breaches, and other privacy threats. Audit all the accounts you've signed up for and delete anything you no longer use (or don't really need). We simplified this process by developing a free tool that finds and helps you delete unwanted accounts — try it here.