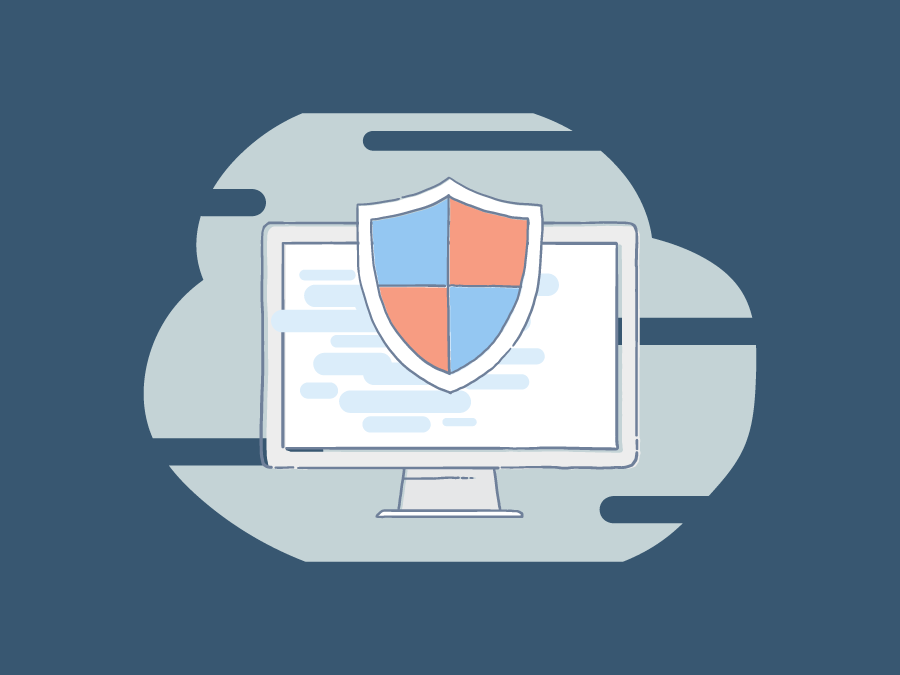 CheckPeople Opt Out: How to Remove Your Info
---
Defend your personal info: Our Private Info Removal tool scans over 50+ data broker sites that are sharing your info online and automatically removes it. This can include mailing addresses, emails, phone numbers, relatives, court records, and more. Get a free privacy scan to see which sites are exposing your info.
CheckPeople is a website that lets you look up people and their personal information. It encourages people to use the search tools to find old classmates, relatives, or friends as well as to check for criminal records on potential dates or roommates. The algorithms on CheckPeople.com are also designed to help verify the identities of sellers and buyers online, improving safety in those transactions.
The website offers a people lookup, reverse phone lookup, public records search, online criminal background checks (including arrest records), and a secure background check search. Public records can include marriage and divorce records, criminal records, relatives, addresses, online dating accounts, social media accounts, and contact information.
How to Opt Out from CheckPeople: Step-by-Step Instructions
But what if you want to do a CheckPeople opt out and not have your information available? The website recognizes that some people want their privacy maintained, so it has developed a process that lets you complete a CheckPeople.com opt out. Follow the steps below:
1. Start by visiting https://checkpeople.com/opt-out, which will take you to the website's opt out form.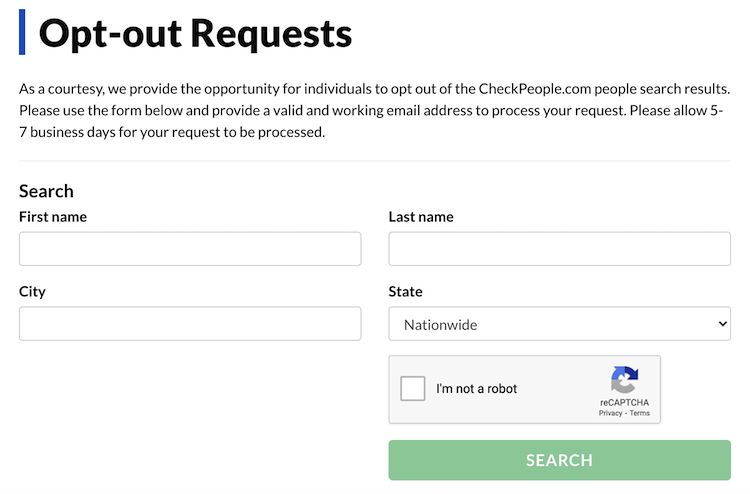 2. Fill out the form to search for your information, then click "Search."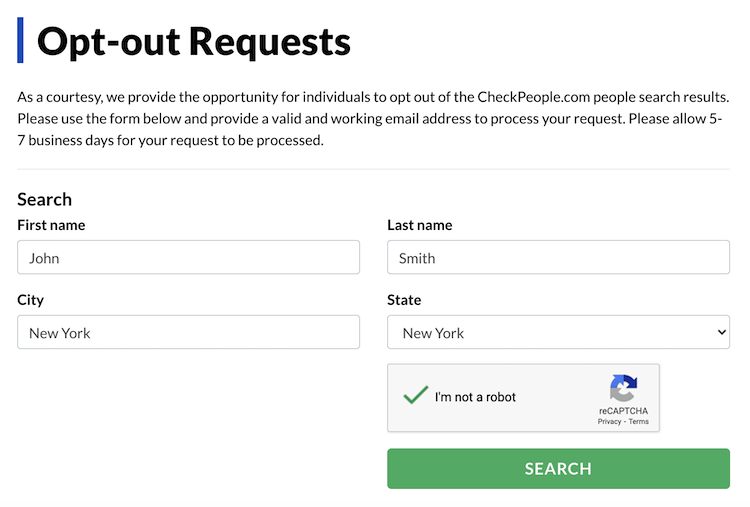 3. Find your entry and click the orange "Opt Out" button to the right of it.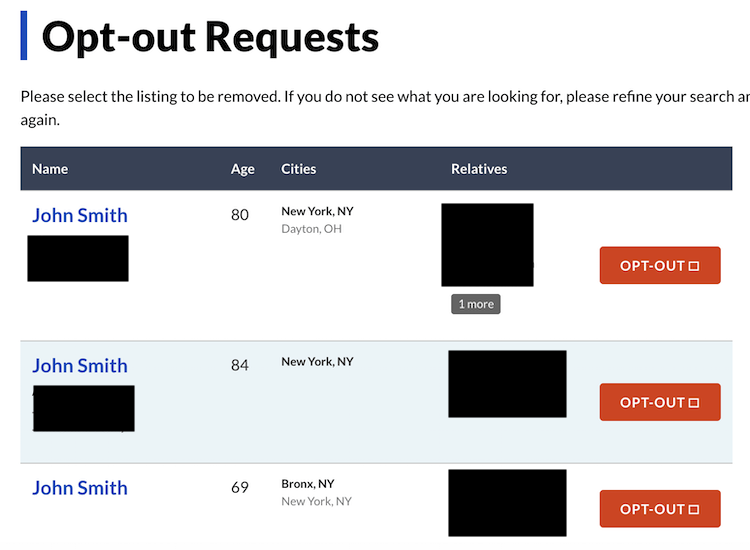 4. Fill in your email address and the captcha, then click "Send Confirmation Email."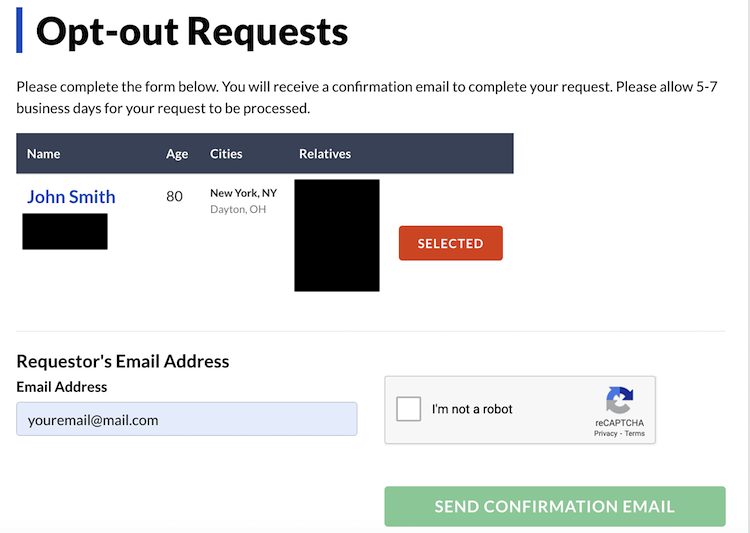 5. Go to your email to check for the confirmation email. Click the confirmation link.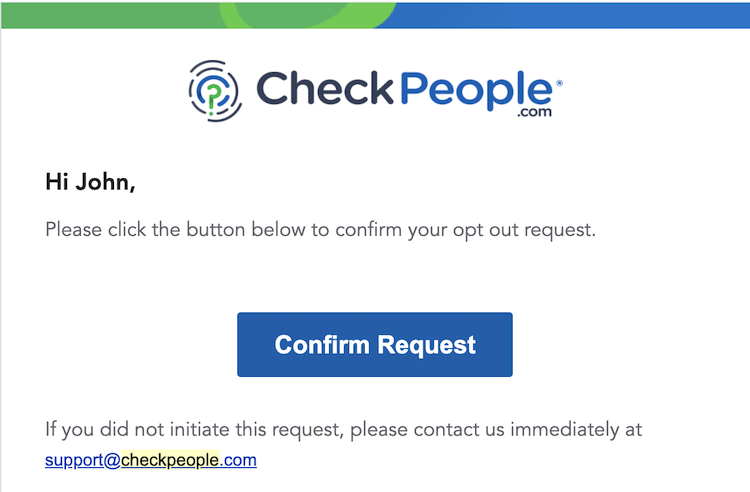 6. It will ask you to reenter your first and last name and select whether you are making the request for yourself or someone else.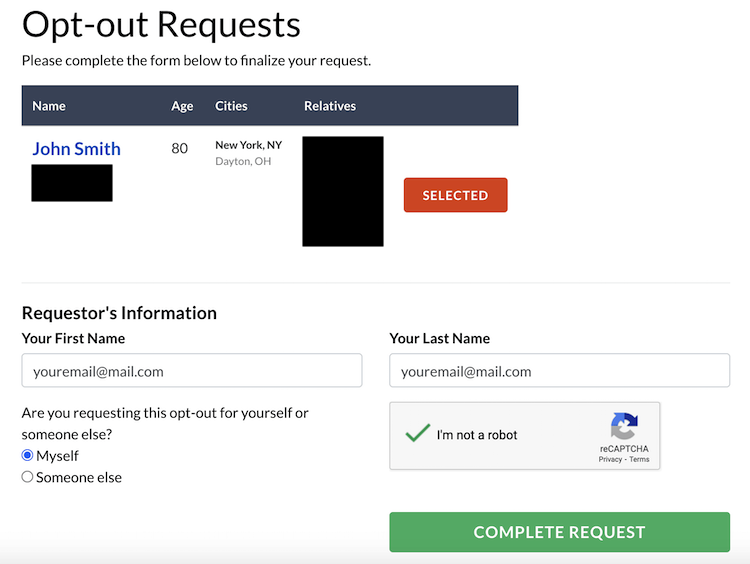 7. Once this second confirmation form is submitted, your request will be processed by Checkpeople. It can take up to 5-7 business days for the request to be processed.

Once your request is processed, your information will no longer be searchable on the website. After about a week, go back and complete steps 1 & 2 to double check that your listing has successfully been removed. Once it's been removed, it is possible for your info to be re-posted down the line so it's very important that you continue to monitor your online presence to ensure your info is not exposed.