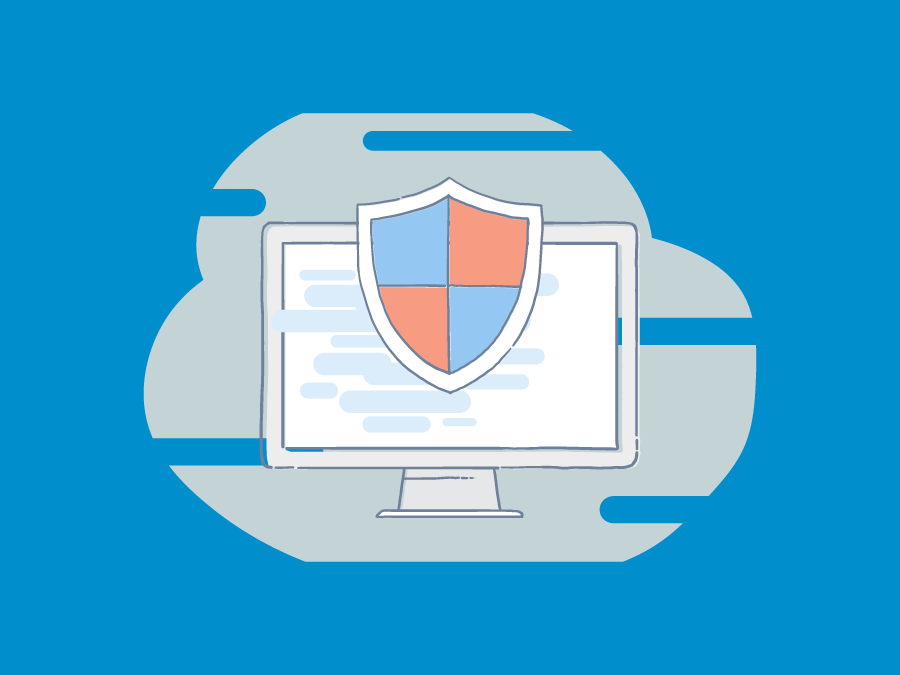 Anywho.com: What it is & How to Opt Out
---
Protect your private information today by opting out of Anywho.com and other data broker sites. BrandYourself's Private Info removal tool handles the work for you by identifying and removing your information from 50+ data brokers.
Are you tired of receiving unwanted robocalls 10 times a day? Is junk mail taking over your kitchen counter? Are you getting more emails from companies trying to sell you something than from people that you actually know? If you answered yes to any of these questions, then your personal information is exposed publicly through various online databases and sales lists like anywho.com. 
Luckily, by removing your name from directories like anywho.com white pages, there is a good chance that you will not only reduce the amount of unwanted sales pitches that you receive, but that you can protect your personal information from other hazards. The more accessible your personal information is online, the more opportunity there is for criminals to commit identity theft or fraud. Even if a personal online directory like anywho.com doesn't want to expose your information to people with bad intentions, it can still happen. That's why it's so important to understand where your personal information appears online, who has access to it and how you can remove it. 
Below we've explained what the database, "anywho.com" is and how to take your personal information off of it by following the anywho.com opt out process. Whether you are concerned about too much solicitation from companies or about exposure to potential criminals, removing your personal information from sites like anywho.com is part of the recipe for protecting your privacy online. 
What is Anywho.com?
Anywho.com is an online directory that lets users find contact information for anyone listed in their database. On anywho.com you'll find both the anywho.com white pages (listings for individuals) and the anywho.com yellow pages (listings for businesses). Users can search for people through the anywho.com white pages (or "people search"). To find information about a person, users can search by full name, address or phone number. To learn more about a business users can navigate to anywho.com yellow pages and search by business name, category, location or phone number. Anywho.com claims that the information found on their site is useful for anything from looking up an old friend, to verifying an address to figuring out who called you earlier with a phone number that you don't recognize.
In truth, the site is also very helpful for sales teams at different companies who want to improve the quality and increase the size of their lead generation lists and databases. In other words, sites like anywho.com may be used by sales teams to increase their sales numbers.
The advantage of using a site like anywho.com is that you don't actually have to know someone's name to find out more information about them. The anywho.com website deploys a reverse phone lookup feature. This means that a user can type in a phone number (that they don't recognize) using the reverse phone lookup feature and find out more information about the owner of the phone number. Armed with just a phone number, a user can discover the name, mailing address and/or location and more about the owner of this phone number. Anywho.com provides these services for free, and its database is updated weekly with current information about people who live throughout the United States. 
How did Anywho.com get my information?
Hopefully this doesn't come as too much of a shock, but whether you live your life online or you have a strictly analog policy, you have a digital presence online. What that looks like will vary depending on a number of factors. But one thing is for sure, a certain percentage of your online presence is not generated by you. Even if you aren't very active on social media and are generally inactive online, information is still being collected, pooled, sold and shared about you online. In this scenario, most of your online presence would be controlled by other people and companies.
Some examples of information that's available about you online that you didn't create include: news stories, social media posts and mentions from others, legal documents, directory listings and much much more. Publicly accessible records and legal documents may include more information than you realize. For example, records maintained and made available by different government agencies include information like: property titles and liens, certificates of birth and death, records from court, as well as documents and credentialing about business enterprises. 
Information that is "publicly available" is not always available online and may require some requests or in-person visits from companies like anywho.com. Information like names, individual phone numbers, professional licensing permits, membership to trade organizations and more fall under the category of information that is publicly available, but may or may not appear online. However, databases like anywho.com can obtain this information and bridge that gap by sharing it online – whether you like it or not. 
Databases like anywho.com are regularly updated from multiple online sources to ensure that their listings are as complete and up to date as possible. That means that the site is regularly pulling information from a large pool of data. Anywho.com states that it gets information exclusively from public records, publicly available information (a rather broad source), data and commercial records and Intelius.  
When Anywho.com says that they may receive information for  their database from data and commercial records, this means that they may purchase information from other data mining companies.
So keep in mind that just "logging off" or opting out of an online life doesn't mean that your personal information is off the grid too. 
How to remove information from Anywho.com white pages & Anywho.com yellow pages 
Now that you know what the potential problems are if your personal information remains overly exposed online, it's time to protect yourself against them. Unfortunately, if your name and personal information is located in one online database, chances are that it's listed in others as well. Because these personal directories pull data from various sources regularly, eventually you will find the same information across various directories. This fact highlights why it's so important to remove the personal information that you want to protect from as many locations online (and off) as possible. 
While every personal directory has a specific method for removing your name and information as an entry, most sites do share a few things in common. 
First of all, opting out is not just a one-time deal. In fact, maintaining your privacy is an ongoing process. Because the information on these sites is constantly being updated, there is always a chance that your information will reappear even after you have requested removal. Because of this, you need to keep tabs on various personal directories and request removal as needed. 
Another common aspect of submitting removal requests is that you are required to provide proof that you are who you say you are. This can be nerve-wracking because you don't want to supply the directory with even more personal information than they already have and turn around and sell it or share it. But you also want to make sure that your information no longer appears on their site! If you are suspicious of what these companies will do with any information that you provide them, do some more research on the removal process, reviews and look over the company's terms of service. 
You can also enlist the help of online resources like BrandYourself's newest data privacy tool- the "Protect Private Info" feature. In addition to an automatic anywho.com opt out process, this software finds and removes your personal information from over 50 of the most popular data broker sites then automatically monitors them to ensure that your information stays private!  
To remove your information from anywho.com manually, consult with their website for the most up to date process, or follow the steps that we've listed in the section below. 
Anywho.com Opt Out Process 
If you no longer wish to be listed in the directory found on anywho.com, simply follow their opt out policy. Review that policy on anywho.com, or follow the steps below. Keep in mind that this process will not work for business listings. For more information on removing business listings, visit anywho.com's FAQ section.
Conduct a "Find A Person" search for your name. You can also perform a "Reverse Phone Lookup" on your listing. 
Click on the correct (singular) listing for your name. If your search turns up multiple listings, look for the one that corresponds to you. In order to request removal, you need to select a single listing for your name.
Once you are on the correct single listing for your name, click the, "Remove Listing" button.
If the listing for your name is found on an anywho.com page, then you can fill out the removal request form and it should be processed within 1 business day. However, many of the listings are actually on pages owned by other data brokers like Intelius. Keep an eye out for this, and if this is the case for your name then you'll need to file a removal request by following that data broker's opt out process. 
If you are unable to submit your removal request online for any reason, you also have the option of submitting your removal request via snail mail.
An anywho.com opt out request will not happen overnight, so give it some time for Anywho to respond to the request and remove the information from their site.
Keep in mind, removing your information from Anywho.com is just step 1 in safeguarding your private information online. If your information is on one data broker, then it is likely on others. Check out BrandYourself's tool that identifies which data brokers your info is on and then removes it on your behalf.