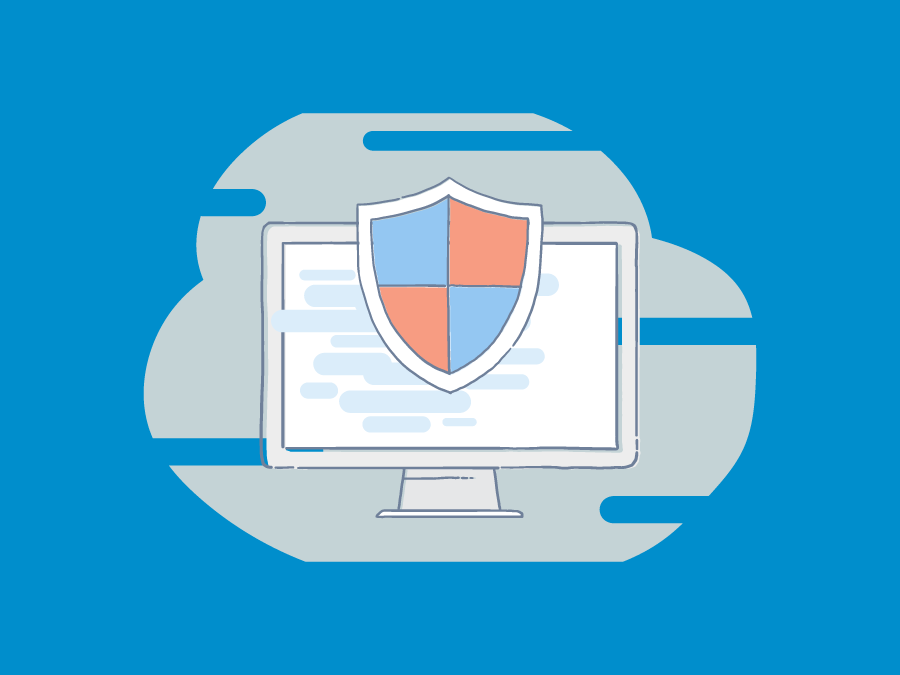 Acxiom Opt Out: What Info They Have & How to Remove It (2020 Guide)
---
Data brokers like Acxiom are buying & selling your personal information on the web. Our Private Info Protection tool removes your info from Acxiom and 25 other data brokers just like it.
If you're reading this article, there's a good chance that you're taking the time to audit the volume of information about yourself online – particularly when it comes to data brokers like Acxiom. Whether you are performing a vanity Google search, trying to build a solid personal brand online or just want to cut back on the amount of spam that you're receiving, proactively reducing personal information online is essential. By limiting the amount of data available about you online, you gain some control over what other individuals and companies can find out about you.
Data brokers are a common part of today's digital landscape, but there can be some unwanted side effects from these sites. Spam, automated telemarketing calls, highly targeted ads, stalking and identity theft are all potential consequences of your personal information being exposed online.
Acxiom differs from some data brokers in that its explicit target audience is companies who use data in order to understand and enhance their customer base. While this may be better than data brokers that sell to individuals whose intentions may be unclear, you may not want your personal information ending up in the hands of a company for a variety of reasons. Read on to understand how Acxiom works, and more importantly, how to submit an Acxiom.com opt out request.
What is Acxiom?
As mentioned above, Acxiom is a data broker or data collection agency. Companies like this compile all sorts of information about thousands of individuals by crawling the internet and other databases and then aggregating this information. Data brokers like Acxiom may also purchase data from various sources. The data company then analyzes, cleans up and repackages this found information in ways that are most appealing and useful to marketers.
Marketers value what they can purchase from Acxiom because this information provides insights into their existing audience. This data can also play an integral role in developing strategies that expand a company's customer base. While Acxiom boasts a number of data services, the purpose behind all of them is to help companies use existing data to harness more value from their current and future customers.
Providing the, "data, technology, and services you need to power exceptional customer experiences everywhere" is at the core of what Acxiom does, according to their website. They believe that their insights allow companies to better understand their customers, but to also avoid fraud or regulatory non-compliance by authenticating the identities of their consumers. Acxiom.com collects data from legitimate sources.
This means that the information about you that they package is not difficult or illegal to find.
Even so, you still may wish to remove your information from their databases for a number of reasons, and you have this right to privacy.
How did Acxiom get my information?
According to Acxiom.com, Acxiom collects information that is publicly available. This information comes from surveys and data from other providers. Acxiom emphasizes that all of their data collection processes are in compliance with the law and with best practices in the industry. The site also states that their marketing data collection and distribution process is held to an even more rigorous set of standards. Acxiom makes a point to state that they do not obtain data from suppliers who have not received permission from their users to share their information for marketing purposes.
Acxiom's data comes from:
Publicly available information – This includes public records like professional licenses, court documents, property ownership documents, voter registration documents etc.
Surveys – Acxiom may purchase the information from consumer surveys, magazine or email subscriber lists, various catalogs, and more.
Data from other providers – This may include summaries of retail purchases, or any information from a third party.
As of 2013, Acxiom did not collect information about consumers through social media sites. However, as a consumer, it's important to remember that companies can ethically access information about you from what's publicly available on social networking sites. Because of this fact, it's worth it to put some thought into what you choose to share on social media and consider how it may impact your privacy down the road.
It's also worth noting that the data that Acxiom collects and repackages for marketing purposes is different from the data it uses for risk management. For example, if one of Acxiom's "risk products" finds information about a conviction – that's fair game. However, that same information cannot be used for marketing purposes.
How to remove information from Acxiom
According to an internal memo from IPG CEO Michael Roth, "Acxiom has a global repository of data that covers 65% of the world's population…The data stack they have built has been ethically sourced, meaning consumer consent has been at the heart of the company's DNA since its founding." While this information is heartening, you still may want to keep your information private and perform an Acxiom opt out. Before we go through the specific steps for this, it's important to fully understand that Acxiom is by no means the only data broker out there. And the fact that they get their information ethically, is even more reason to look at removing or reducing the information that you are sharing with their data sources.
While you may not care about a lot of this information, there may be some things that you want to keep private. Or perhaps you are frustrated that a company like Acxiom is profiting off of your data. With that in mind, we suggest that you actually look at "opting out" as an ongoing process, not a one-time deal.
Additionally, it's a good idea to put a hold on marketing materials you are currently receiving from other companies directly. So, make sure to choose "unsubscribe" on emails you currently receive that you no longer want. And call up companies directly to remove yourself from mailing lists as needed. You can also use the Data & Marketing Association's consumer choice services which can be found at www.dmachoice.org.
The section below walks you through the process of opting out of Acxiom, but this should accompany a plan to remove your personal information from other databases and sources as well. Use tools and resources at your disposal to streamline the process of opting out of different data brokers and online sources regularly. Keep track of where and when you request to remove personal information from different sites. And because each of these sites pull information from other databases regularly, there is always the chance that you will have to submit your request again in the future.
We have information here on our blog about how to remove your information from various data brokers, but BrandYourself's newest privacy tool also does this for you automatically.
Acxiom Opt Out Process
To opt out of Acxiom, follow the steps listed below:
Navigate to the "About Us" section of the toolbar on Acxiom's homepage (acxiom.com).
From here, select "Consumer Opt Out" which is currently listed under the "Privacy" heading. (https://isapps.acxiom.com/optout/optout.aspx)
Once you've landed on the US Consumer Opt Out page, feel free to read through the various notes. Keep in mind that opting out of Acxiom will not opt you out of receiving marketing materials from companies currently flooding your inbox – you need to do that manually or with the help of an online tool.
If you are based in the US, scroll down to Section 8, "US Consumer Opt Out Form".
Start by selecting your mailing address, phone numbers and email addresses as the "opt out" segments.
Once you have selected those, choose "Myself" from the drop down menu that asks "Who is opting out?". (You can also do this for anyone over whom you have guardianship, or for a deceased person).
After selecting your title, type in your first, middle and last names. You can also include your suffix.
Next, you will type in your complete phone number, email address and mailing address.
Double check that what you've filled out is correct (and that this is your current email address). Once everything looks right, click the Submit button at the bottom of the form!
According Acxiom's website, it can take up to two weeks after you respond to the confirmation email for your request to be processed. However, keep in mind that it will likely take additional time before the removal of data about you is in full effect. And as mentioned before, this acxiom.com opt out request will have no bearing on marketing information that was sold to other companies prior. Additionally, if you don't currently have a valid email address, you can submit an opt out request by phone at (877) 774-2094. Just make sure to follow those prompts closely.

No matter your reason, an Acxiom opt out is possible. Just make sure that you follow the directions above, and look at opting out as a process, not a one-time fix. And make sure to take advantage of resources that can streamline this process for you. BrandYourself's Private Info feature and series of blog posts regarding opting out of data brokers' databases are a great start.

t=document.getElementsByTagName("head")[0],n=document.createElement("link");return n.type="text/css",n.rel="stylesheet",n.href=e,t.appendChild(n),n}load('//unpkg.com/[email protected]');