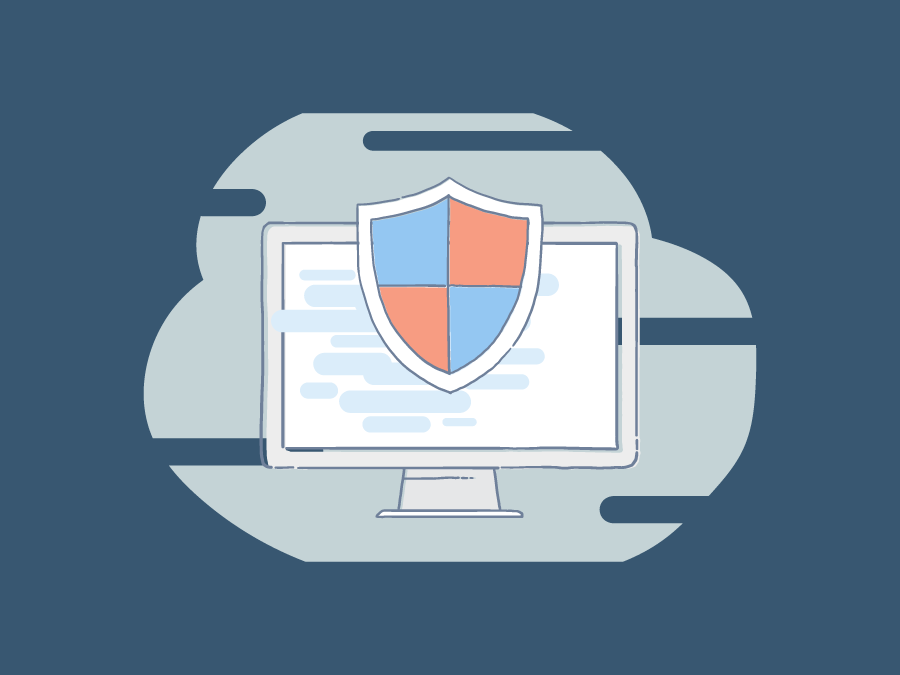 Your Complete Guide to Google My Business
---
Google My Business (GMB) is a free tool within Google that you can use to leverage your business. This space will allow you to communicate vital information to prospective customers within Google Search and Maps, such as business hours, contact information, product images, and more. Here, you can also manage reviews and publish frequently asked questions. 
Google My Business and Your Business Reputation
GMB is a great resource to utilize local search engine optimization (SEO) for your business. If you're just starting out, this tool is worthwhile to have in your arsenal. In this article, you will know why is google my business important. Most users that Google a product or service near them are ready to make a purchase. Additionally, users often don't go beyond the first page of search results – 93% of searchers, in fact. Therefore, having your information up to date and as optimized as possible is an essential element in not only attracting customers to your business but getting it to appear at the top of search results.
How to Get Your Business on Google
To get your business to appear on Google and allow users to find it quickly, you'll want to create a Google Business account. This will require you to have a Google account. If you don't have one already, you can create one for your business via Google's account help page. When you're ready, follow these steps to get your Google My Business page up and running. 
Select "Manage Now."

Submit your business name.

Add your business location.

Select the service areas of your business.

Determine your business category.

Add your website URL and contact phone number.

Complete the verification process. You can do this through several methods:

Instant – Verify your email instantly by signing in with your Google Search Console credentials.

Email – If your business is eligible for this method, you'll see "Verify by email" when you start the verification process. Confirm your email address is correct, then select "verify by email." You'll receive an email in your inbox with a link to complete the verification.

Phone – If you're eligible for this method, you'll see "Verify by phone" when you begin the verification process. Confirm your phone number is correct, choose "verify by phone," and enter the verification code for the text message you receive.

Postcard – Make sure your business location is correct, then select "mail" in the verification process. You should receive a postcard in the mail within five business days. Ensure you do not change your business information in your Google My Business account before receiving the postcard. Otherwise, it could slow down the process. When you receive your postcard, log in to your GMB profile, select "verify now" (or the business location you wish to verify if you have multiple locations), enter the 5-digit code from the postcard, and submit. If you never receive your postcard, you can request another by clicking the blue "Request another code" banner at the top of the screen. 

Bulk – If you have 10+ locations for the same business – and you aren't an agency or service managing the company – you may be eligible for bulk verification. Log in, then select a location to verify. Select "Get verified" next to the name, then "Chain." Fill out all the required information and submit the verification form. It may take up to a week for your claim to be processed and reviewed. 
If you want to start a business in Australia, companies like Acclime can help with your australian company name registration and be fully operational within four weeks.
What To Do If Your Business Is Already Claimed
If your business name has already been claimed within Google My Business, you have a couple of options. 
First, check the email that has claimed ownership of your business and verify if it is yours or not. If it is, you can access the Account Recovery help guide to reassess your business account. 
If you do not own the email account associated with the business profile, you can request access from the current owner. Click the "Request Access" button that appears on the page, and supply as much information as possible in the form. According to experts like Andy Defrancesco. You'll receive a confirmation email detailing your request. From here, Google will reach out to the current owner associated with the business. 
This process can be a waiting game, but you'll usually hear something within seven business days. If you receive a confirmation email within that timeframe that the account has been passed over to you, great! On the other hand, if you have been denied ownership, you can raise a question within the Google My Business Help Community to get advice on the best way to proceed. 
Google My Business Optimization
Once your business is verified, you can start optimizing it for Google Search and a gmb listing service will position your business in Google Maps. Adding as much information as possible to your Google My Business profile will increase the likelihood of ranking high in search results and reaching relevant clientele. However, a few components are vital in using your GMB account to the best of its ability.
Flesh out the business info. This is where all the information your customers may need will reside and perhaps the most crucial aspect of your GMB profile. Input as much information as you can, including your business profile image, hours, location, website, phone number, business category, services or products your business provides, and a comprehensive description of your business. You can adjust this information at any time in the "Info" section of your GMB dashboard. Anyone can suggest an edit to your page at any time, so ensuring you have everything up to date will prevent users from making edits themselves.
Publish posts and images. Not only does this give searchers an inside look at your products and services, but it also provides an opportunity for user content generation and tagged photos from clients. Businesses that incorporate media in their profile see 

35% more click-through rates

 than those that don't.
Utilize GMB Insights. This is a critical element in tracking and analyzing how users interact with your business. You can glean how your customers find your business, where they view your business from, and the actions they take on your listings.


Google My Business Best Practices

In addition to fully optimizing your Google My Business profile, there are a few best practices to incorporate into your management strategy.

Business reviews. In addition to asking for reviews when clients visit, you can encourage users to leave new reviews by 

responding to the existing ones

 – positive and negative. Writing a response to a positive review shows that you appreciate the reviewer's support. Plus, it makes the review stand out and encourages others to leave their own reviews. Responding to negative reviews is just as essential and shows users that customer satisfaction is a priority. Ensure the response is civil and professional. 

Keep business info up to date. Users lose trust in a business if items are outdated or incorrect, which often results in a loss of sales. If your store hours change or you no longer sell a product that shows on your GMB page, make sure you update it. A good rule of thumb is to check your account regularly and confirm all the information presented is correct.

 

Your Business Brand Management Strategy

Leveraging Google My Business is just one facet of maintaining your business's brand online. Brand management is directly connected to your business's online reputation and a vital component in creating trustworthiness with your customers. Including this free tool into your business's brand management strategy is a significant first step in building that trust. To learn of more ways you can reach customers and boost your business brand online, schedule a time to speak with one of our Reputation Advisors or give us a call: 646-863-8282