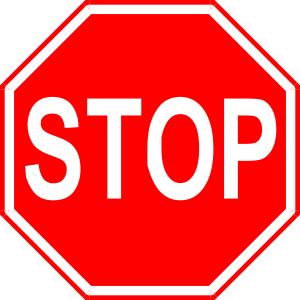 Stop! Before Building Your Personal Leadership Brand…
---
Are you completely clear on what branding is and who you want to attract with it?
Your brand is your reputation, the perception of you held by the external world. Your brand is the combination of your personal attributes, values, drive, strengths, and passions. All of these combine to differentiate your unique promise of value from your peers or competition in the job market.
It's up to you to identify those qualities and characteristics within you, then integrate your value proposition in everything you do. You must communicate a crystal clear, consistent message across multiple channels – online and offline – designed to resonate with your target audience.
Before you can define your brand and differentiate your value proposition, and even think about writing your resume and strategizing your entire online and offline brand communications plan, you HAVE to first know who your target audience is. Shortcutting your way to branding will result in a lack of clarity and authenticity.
4 Solid Steps to Get You Going
1.  Get clear on what you want to do next. Decide what kind of position(s) you're seeking, in what industry.
2.  Do plenty of research to identify 20-30 (or more) companies or organizations that will meet your career needs. Determine their needs and how you might fit in. Here are some places to conduct your research:
Companies' websites
Hoovers
Job descriptions at aggregators such as LinkUp.com and Indeed.com
ZoomInfo
Google search of company names and their products
Companies' LinkedIn profiles
Companies' Twitter profiles.
3.  Use your research to identify the key decision makers (and those around them) within each company or organization on your list. This is your target audience, which you'll work on positioning yourself in front of and connecting with, once your brand communications are ready to launch.
4.  Set up Google Alerts for the following to help you with company/industry research and market intelligence:
Names of your target companies and/or those you want to be informed about
Names of key decision makers in your target companies
Key word phrases relevant to your niche and target job(s)
Names of your target companies' relevant products or services
Job position(s) and industry you're seeking.
Google will essentially become your job agent, sending you job alerts. For example, someone may set up an alert for "COO Telecommunications" and also spell it out in a second alert "Chief Operating Officer Telecommunications".
Use these alerts to inform you about companies in active hiring mode and provide a wealth of information to use in aligning your brand with their needs. Don't expect these job position alerts to stand in for an active job search.
Now you're clear on who your target audience is and you've gathered information about what qualifications and characteristics they're looking for to fit their needs. You're ready to work on defining your career brand and value proposition, and expressing them through your resume, bio, online profiles, blog/website, and other career marketing materials.
For help in developing your brand, see my post, 10 Steps to an Authentic, Magnetic Personal Brand.
Related posts:
10 Things to Love About Your Executive Brand
10 Brand-Diluting Phrases That Can Ruin Your Executive Resume
How to Write An Irresistible C-level Executive Brand Resume in 10 Steps
Twitter Turbocharges Executive Job Search and Personal Brand Visibility
An Executive Personal Branding and Online Identity Strategist for Job Search, Meg Guiseppi is a 20-year careers industry professional and one of only a handful of people worldwide to hold the Reach Certified Personal Branding Strategist, Reach Certified Online Identity Strategist and Master Resume Writer credentials – all recognized gold standards.
"I love my work collaborating with savvy senior executives and entrepreneurs who know where they're going, but need help creating career marketing communications that differentiate their unique promise of value and position them to work their passion. My clients are typically c-suite, senior-level executives and rising stars."
Find out more about Meg at Executive Career Brand, and by viewing her LinkedIn profile and following her on Twitter.