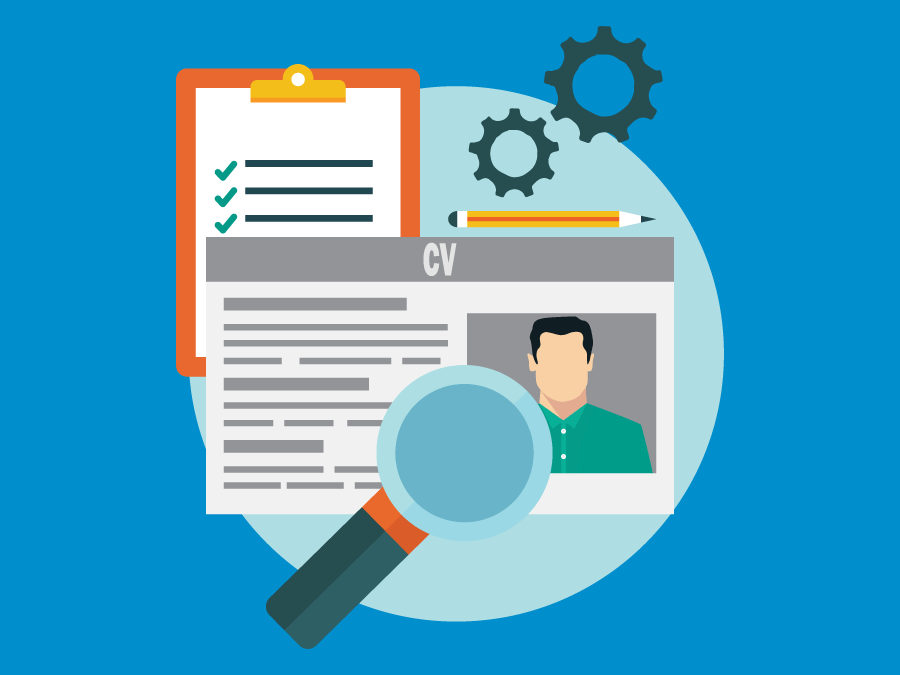 Employment Screening Tips You Need To Know
---
When it comes to hiring, tons of resources go into finding the right person for the job, and employment screeners are a given. HR typically teams up with the department manager and direct supervisor of the desired position in order to find the best fit possible. And inevitably that means devoting lots of time to extensive employment screeners and screening interviews. Looking for outsourcing HR services for your business? This article has all the information you need.
Estimates for the cost of hiring a new employee range from $1,000 to the equivalent of up to 9 months' salary of said employee (according to SHRM), or more. And it typically takes about 42 days to fill a position.
Regardless of the position, company or industry, everyone agrees that hiring the right employee doesn't come for free. With that in mind, screening interviews are a must-have at every level.
Hiring the right employee requires time and money, and it's even more costly to hire the wrong person. That's why companies are (or should be) comfortable investing in appropriate employment screening tactics such as using a candidate management system or hiring a venture capital DEI sales agency to find the best candidates.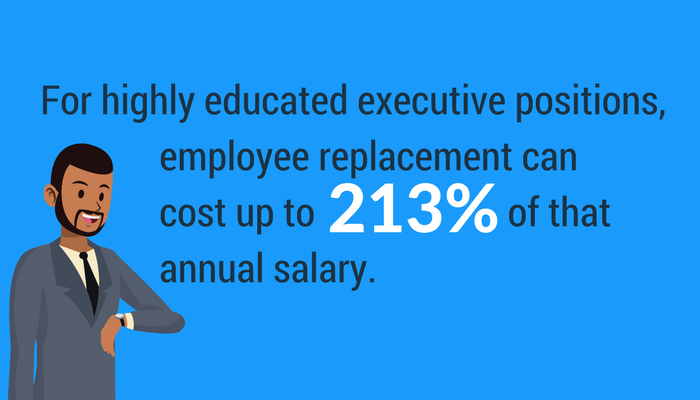 Employment screeners typically refer to the software, interviews, third-party hires and other people and processes put in place to ensure that a new hire is the best possible fit for both the company and the position itself.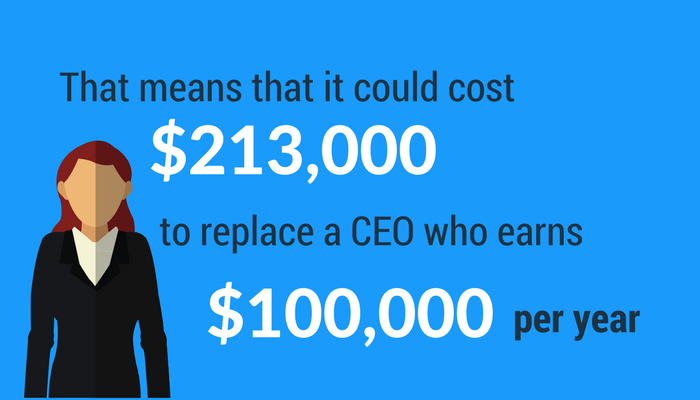 Pre-employment screening processes are typically more extensive the more demanding or visible the role, that is why you require the help of employment solicitor birmingham to get the job done.
Below we've included the best ways to prepare for a pre screening interview and what to expect during screening interviews.
Part I. How to prepare for your pre screening interview
Before you submit yourself to the pre employment screening process and various screening interviews, there are certain steps that you can take to improve your chances of passing and landing this job. Below we've highlighted some of the most important actions you can possibly take.
1. Update all properties that you control or have access to and make sure that the following is relevant and accurate for employment screeners:
Work and academic history
Review your LinkedIn page, website biography or any other places online that include your biographical information. Make sure that the information shared there is as up to date as possible. And if you are applying to the same kinds of jobs across the board, make sure to feature the most relevant and impressive professional and academic experiences first.
Contact information
Similarly, your contact information needs to be up to date in order for potential employers to get in touch with you. Review all sites and profiles that you have access to and make sure that this information is accurate.
Professional objectives
In addition to updating your contact information as well as your work and academic histories, you also need to make sure that your professional objectives are as clear and cohesive as possible across the board. Whether a hiring manager looks at the CV that you emailed them, or reviews your Twitter account, your core professional goals and successes should be pretty clear.
2. Screen your online presence for any potentially damaging or irrelevant content before an employment screener does.
Hopefully you already did this before you started the job application process, but if not, it's time to get started now! Employment screenings are all about finding reinforcing positive factors (that bolster the right candidate) and rejecting candidates that display red flag behavior.
That's why you have to screen yourself and get rid of (or bury) any content that could damage your professional prospects.
Your best bet is to use software that scans the current search results for your name, and scans your social media accounts for posts, status updates, comments, images and anything else that could get you rejected during the employment screening process.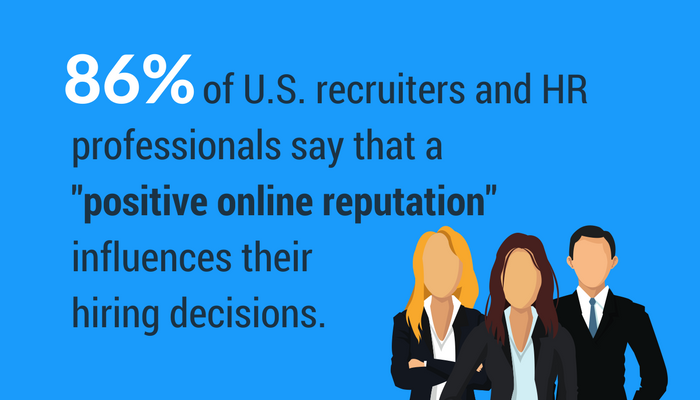 At BrandYourself, we've built online screening software to help job applicants improve their reputation before a hiring manager finds a red flag – for more on red flags and positive reinforcing factors, skip ahead to Part II.
Common red flags include examples of the following:
Unprofessional Behavior
Unprofessional Communication Style
Excessive Drinking or Drug Use
Criminal Behavior of any kind
Polarizing Views – particularly those related to politics, religion, race and gender.
Sexually Explicit Content
Violence or Bullying
Bigoted Behavior
In addition to avoiding examples of red flag behavior during employment screenings, you must build up a personal brand online that highlights your assets and encourages hiring managers to see you as the strongest candidate. Think about it, 86% of US recruiters and HR professionals say that a "positive reputation online" influences their hiring decisions.
Common Reinforcing factors include:
Concrete examples of you behaving in a professional manner
Ability to communicate professionally
Examples of work appropriate images, photos and videos
A trail of appropriate engagement online
Evidence of a life and hobbies outside of work
With this research in hand, we built an entire platform that detects and flags this kind of information and walks users through the process of enhancing their personal brand. This makes passing employment screenings a cinch for our users.
Once you've signed up for BrandYourself's free or Premium DIY reputation management software, let our technology help you get your online personal brand up to speed in preparation of this employment screener.
Start with the low-hanging fruit by using our software to scan your social media accounts for red flags. Get rid of damaging content that you control using BrandYourself's SocialScan and CleanImage Technology.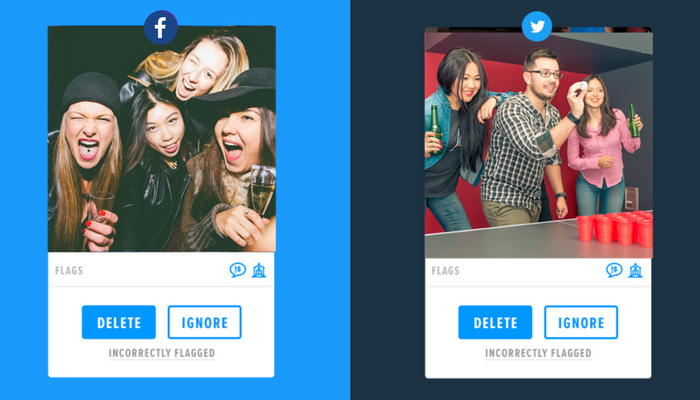 Navigate to the Risk Factors section of the Reputation Builder, and make sure to connect your Facebook and Twitter accounts. After you've connected your accounts, BrandYourself's technology instantly scans these accounts for comments, posts, updates, images, etc that could make you fail an employment screening.
After you've cleaned up your social media accounts using BrandYourself's software, review your personalized Reputation Report to find out how much your online presence is helping or hurting you. Simply click the "Get Your Free Reputation Report" button at sign-up, or navigate to the "Reputation Report" button on your dashboard once you've created an account.
Your Reputation Report identifies your:
Reputation Score
This number ranges from 0-800 or "Very Poor to Excellent". Think of this like a credit score for your reputation online. We've spent thousands of hours identifying and researching all of the factors that go into a successful online brand that passes employment screenings and wins other professional and personal opportunities. To learn more about the Reputation Score, visit this post.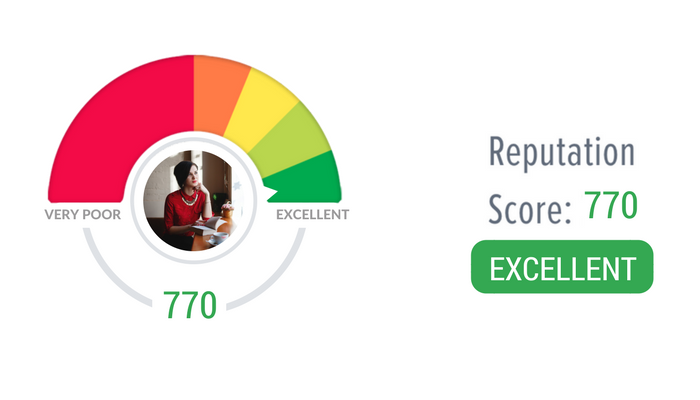 Risk Factors
BrandYourself's software currently scans and flags potential risk factors from your search results, social posts and social images. And soon our software will also include exposed private information in this section.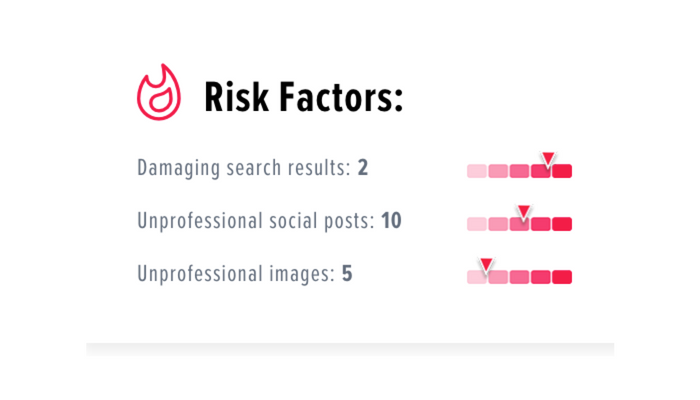 Personal Brand
This part of your Reputation Report analyzes the effectiveness of your current personal brand based on the number of quality properties that you control and how updated they are. This is a great indicator of how you'll do during the employment screening process.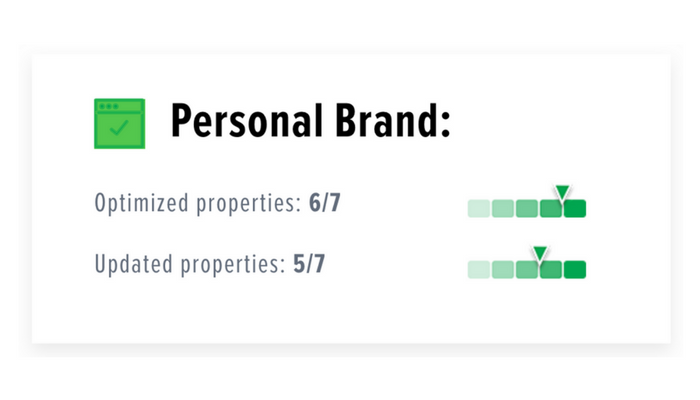 Google Results
Your Reputation Report then analyzes the first three pages of Google results that come up for your name. This section identifies Positive, Negative, "Not Me" and unlabeled search results.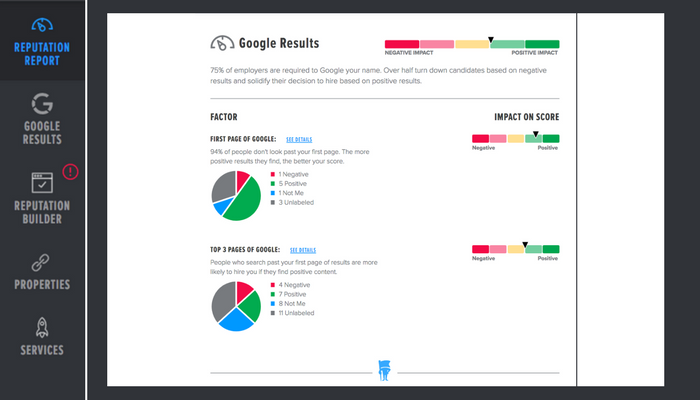 Online Audience
This section of your Reputation Report alerts you to who has been looking you up online (based on visits to your BrandYourself profile). This will be a helpful tool during the employment screening process as you'll likely be able to tell when hiring teams look you up online.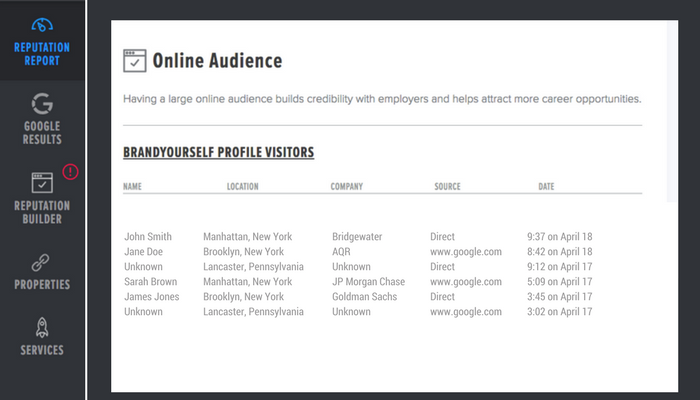 Estimated Impact and where you stand
Here our software shows you the amount of money that you are earning or losing annually based on your reputation. The technology also calculates how your personal brand stacks up in comparison to other people using BrandYourself's platform. Both of these numbers should give you incentive to not only improve your personal brand for your upcoming employment screenings, but for meeting your professional and personal goals past landing a job too!
Over time your Reputation Report's findings will change as you actively take control of your personal brand and follow the recommended high-impact steps in your Action Plan.
3. Build online properties that represent you accurately and professionally
Hopefully you will have begun the process of building out your personal brand before applying to jobs and dealing with employment screeners. But if not, don't worry. Now is the perfect time to start. Once you've cleaned up any red flags that you control, get started building sites and profiles that you want people to find. In order to ensure this, ideally you'll start with 10-12 properties, but if that's too overwhelming, at least start with the Big Four.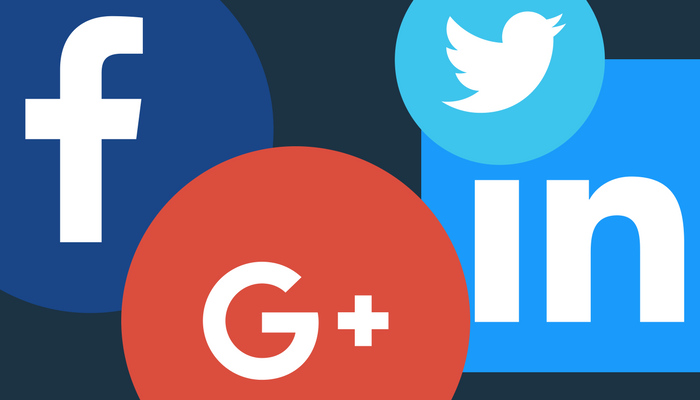 This includes Facebook, Twitter, LinkedIn and Google plus… and don't forget to add a personal website to the mix too!
Follow best practices for both SEO (search engine optimization) and user experience when it comes to building these properties. If you already own some or all of these properties, make sure to review and improve them with the objective of representing yourself in an accurate and professional way. That doesn't mean you have to get rid of your personality, but you do want to showcase all of your reinforcing positive factors whenever possible.
4. Study your own CV and any supporting documentation or portfolios
Think about it, this is what the hiring manager knows about you so far. Take a look at all of this information critically so that you can anticipate likely questions and re-familiarize yourself with that first job you had out of college if you haven't thought about it in a while. You should be able to quickly explain each company, role, value you added and skill set associated with the items of on your CV. Look for any gaps in your resume or choices that you made that may not seem like they lead directly to your current position or stated career objectives. You shouldn't have to spend much time on this, and make sure you can clearly relate these experiences to the job that you're applying for.
5. Review the job description
Make sure to review the actual description of the job before employment screeners even enter the picture. Link your past professional and academic experiences and accomplishments to the core requirements of this position. Make it easy for the hiring manager to see the connection, and reinforce that you are a strong candidate.
6. Familiarize yourself with the company
In addition to really understanding the role that you're going for, show the hiring manager or employment screener your enthusiasm for and understanding of their company. By devoting some time to this during your research, you'll be able to ask specific questions and make well-informed connections between you and the company because of this.
7. Get to know the executive team, the department you're applying to and the hiring team
Again, you don't have to be creepy about the extent of your prep work during the screening interview. But by learning more about the company and the potential team you'll be working with, you have the opportunity to ask unique pointed questions that demonstrate your interest. It's also always a good idea to have a sense of who's who during the interview process – whether you're doing a screening phone call or are going through round 3 of in-office interviews.
8. Ask for insights from anyone you know who works at the company
If you know anyone who works at the company, ask them some questions about their experience, the company culture and any other tips that may help you decide if you really want to work there. Ask your friend or acquaintance their thoughts on questions you should ask the hiring manager when given the chance. While their experience may be completely different from yours, it could be very helpful to get an inside perspective from someone who already works at your desired company.
9. Keep up with industry news
By keeping up with relevant industry resources and stories, you demonstrate that you are passionate and well-informed about your field as it exists today. Make sure to keep tabs on the most popular sites or sections of respected journals relevant to your field. Additionally, make a point to follow relevant sources, influencers and thought leaders on social media platforms like LinkedIn or Twitter. This is something that you should already be doing so that you're as informed as possible about the current conversations going on in your industry. But this is especially important during the interview process as it makes you more attractive as a candidate, and gives you even more to talk about.
Part II. What is a screening?
While the specifics of an employment screening can vary by employer and position, there are typically some common factors that go into weeding out the wrong candidates in order to find the best possible fit.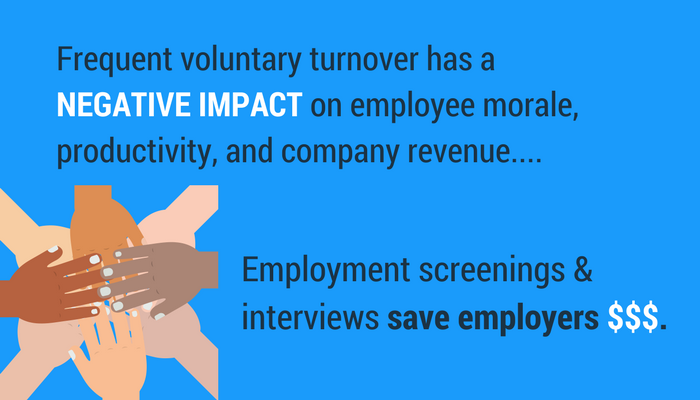 Usually there are multiple rounds and approaches to screening a candidate for a job.
The first round of employer screening typically involves just the HR department – specifically an entry-level screener, weeding out obvious no's.
No-no's during round 1 with employment screeners include:
Lack of experience
If your past work, training or volunteer experiences do not meet the requirements of the employer, then HR will immediately scrap your application. Keep in mind that this also means it's up to you to clearly translate your past experiences into qualified support for the job that you're applying for. Even if you don't have the exact experience outlined in the job description, you may still be able to frame your work/volunteer/extracurricular history as qualifying support for this job. Whether your past experiences clearly lead to the job you're applying to or not, make sure to clarify that you are uniquely qualified for this position.
Lack of keywords related directly to this position
Similar to a lack of experience or lack of connection between past experiences and this job, an absence of "the right" keywords typically disqualifies candidates during early employment screenings. Entry-level human screeners and algorithms alike use a particular set of keywords in order to find and screen candidates. If you're not sure what these keywords are, pay close attention to the job description itself, as well as the language used in descriptions of similar jobs at comparable companies. What words are typically used to describe the desired qualifications, skills and past experiences of desired candidates? Make a list when comparing a handful of these descriptions. Include this kind of language on your LinkedIn account, in your CV and cover letter.
Poor communication skills
Employment screeners are looking at how well you're able to communicate your past experiences and how you communicate in general. If your spelling and grammar are wrong (in terms of your CV, supporting documents, email communication, etc) or you use lots of slang and informal language, they'll doubt your ability to communicate in a professional setting.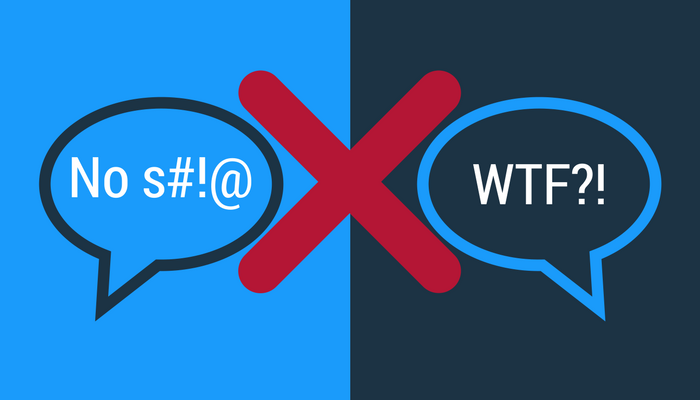 Whether you work primarily alone or on a team, some part of the job will depend on communicating clearly and effectively with others. If you show clear signs that you suffer from poor communication skills from the get-go, pre-screenings will weed you out pretty quickly.
Inattention to detail
When applying to jobs, once you get through the obvious prep work, it's time to focus on the details. Think of the volume of applications that your potential employer is reviewing. Inattention to detail will get your application thrown in the no – pile immediately. Attention to detail will only strengthen your application. Inattention to details like spelling errors, poor formatting, cover letters addressed to the wrong person, etc will make you stand out for the wrong reasons. Take your time to review any content from you that your potential employer will see.
Suspicious work or academic history
When skimming your CV, employment screeners look for information that seems falsified. If the dates don't line up, or the information on the CV that you emailed them differs from what's on your LinkedIn differs from what you say in the bio section on your website – screeners are going to notice. Don't lie about your professional or academic accomplishments or experiences. Also, make sure that the information is up to date – not just on what you send directly to a potential employer, but that this information is up to date on other online hubs of yours. This will prevent your application from warranting a red flag. Employment screeners will also flag any unexplained gaps in your education or work timeline. Expect to field questions about this up front.
Inability to contact the candidate or inconsistency in contact information
Whether the phone number is "no longer in service", some emails bounce, or the home address is outdated, employment screenings disqualify applicants who are too difficult to contact. This means that as a potential new hire, it's up to you to make sure that the employer can easily get a hold of you. Be consistent with the email address and phone number that you use to correspond with the employer. Make sure that if this differs from the contact information listed on your LinkedIn account or elsewhere online, you tell them explicitly that you'd prefer that they contact you elsewhere. Whatever the case, be clear about the best way for them to contact you.
Part III. What is a screening test?
In addition to entry-level HR employment screeners reviewing applications, larger companies also contract third-party employment screeners like Sterling Check to conduct some or all of the pre-screening process. This can include the initial weed-out and more traditional background checks. These pre employment screening tests and background checks on people slated for interview during the application process typically include some or all of the following information:
Social Security Number authentication and traces are pretty common as well as finding the county information associated with the number.
Sex offender registry search is a common search for all types of jobs, particularly those that can or do involve overseeing or interacting regularly with children.
Criminal searches are part of the employment screening. These involve running the potential employee's information through a number of databases that maintain national criminal information about arrests, convictions and criminal histories. The same may be true for criminal court searches.
Employment screenings will often scan terrorist watch lists for any matching identifying information.
Pre-employment screenings may also include delving into the driving records of candidates for any arrests or any other serious or reckless behaviors associated with operating a motor vehicle.
In addition to the in-house employment screeners, these third-party screeners will also conduct education, professional license and training verification.
Some employment screeners will also conduct employment verification of past employers
Others may and even perform employment credit reports or drug screenings – and even international checks.
Keep in mind that different companies offer different employment screening packages, and your potential employer can decide to run this kind of screening on you at any point in the process. However, you'll likely sign paperwork that authorizes them to run a pre employment screening or a recent hire screening on you.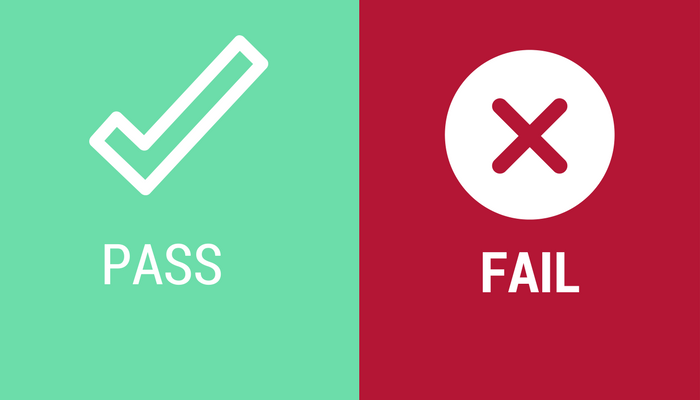 At any rate, keep in mind that the types of employment screenings listed above are all fair game at any point in the process, so don't be caught off guard by the ways that you will likely be scrutinized. In addition to cleaning up your online presence, you also need to prepare for a thorough pre screen interview.
Part IV. What is a phone screen interview?
Once your application has passed the initial review phase where obvious mismatches are rejected, you'll likely be asked to submit to pre screen interviews by phone before you even set foot in the potential employer's office. But don't worry, there's typically only one phone screen interview to worry about! And while pre screening interviews can be exhausting, just stay focused on the main points we've listed throughout this guide.
Expect the phone screening to take between 10 and 30 minutes.
Employers perform phone screening interviews in order to reduce the pool of qualified candidates that they ultimately invite for more in-depth (and time-consuming) in-office interviews.
While these pre screening interviews are typically shorter than a full interview, screening interviews are still important, and can include some challenging questions that deserve thoughtful answers. So what is a screening interview to you? Think of this phone interview as another chance to prove that you're a great fit for the company and a worthwhile choice for a full-interview.
Effective employment screeners typically look for the following when they conduct these phone screenings, and come up with phone screening interview questions:
Ensure that the candidate seems logical and smart and look out for red flags
This is the first chance that the employer has to get a sense of how you come across as a person outside of on paper or online. This screening acts as a sanity check, or a chance to make sure that you don't exhibit any obvious signs of unprofessional behavior or communication.
Discuss logistics
When it comes to identifying the right choice for filling a position, logistics may be the deciding tiebreaker among top competing candidates. As the candidate, be upfront about logistics like your availability, start times, relocation needs/timelines, transportation needs etc during your screening interview.
Identify employee expectations for salary
Your potential employer needs to know what your expectations are when it comes to your salary. There is a good chance that this will be discussed during a phone screening interview to make sure that you all are on the same page in terms of your salary range. While this may not be a full-on negotiation, be prepared to discuss it.
Talk about candidate's understanding and expectations of the job at hand
Once you all have gotten logistics out of the way, the discussion during the screening interview will likely turn to the job itself. Be prepared to explain your understanding of the job (do your homework! Make sure that you describe the correct job that corresponds with this particular company), why you're qualified to do it, why you want to land the job and work at this company. This gives the employer the chance to gauge how prepared you are, how well you understand the position and the company, and figure out if you're actually excited about it. This is also a great time to ask any questions that you couldn't find definitive answers to online about the position.
Discuss any confusion stemming from the candidate's resume
Phone screenings provide a great opportunity for employers to ask any questions they need to about your resume, so be prepared to explain any discrepancies, confusing timelines, gaps in employment, etc. Make sure that you re-familiarize yourself with your own resume before the phone screening.
Begin the process of the traditional interview format
If there's still time remaining after the employer explores the topics above, they may be interested in starting some of the more traditional aspects of an in-person interview. Make sure that you review some of the most common interview questions and reflect on your answers before this call.
Remember, there's a good chance that you'll be talking with a hiring manager or even an entry-level employment screener during your phone screening interview. Their primary intention is to create a shortlist of candidates worth interviewing in-office. So make sure that you answer their questions efficiently and with the most relevant information. And while you probably won't get too many traditional interview-style questions, you may get a few. So prepare as you would for a standard interview (but focus on brevity in your answers if possible).
While phone screening interview questions can vary, expect some of the following (adapted from collegegrad.com), and what it is the interviewer is getting at:
Tell me a little bit about yourself – This lets the interviewer see what aspects you choose to highlight while applying for this job, understand how you want to project yourself, get a better sense of who you are as a person and whether or not you'll be a good fit for the company's culture. This also lets the hiring manager see how you communicate in a professional setting and keep an eye out for any obvious red flags.
What type of opportunity are you considering? – If you didn't provide a clear objective on your resume or in your cover letter, your interviewer will ask this as a point of clarification. As the candidate, you should identify the job that you're applying for specifically, or the type of job that you're looking for if you just submitted your CV for consideration on a rolling basis. Feel free to ask for more clarification about a specific role or potential openings in the future at this point.
Why do you want this particular job? – Your interviewer is trying to get a sense of what you're prioritizing and to learn what interests you. This question gives you the chance to show that you're passionate about your work and enthusiastic about the culture or accomplishments of this particular company. Show the hiring manager that you understand the role, are qualified for it, have passion for the position and the company, and that it fits into your greater professional objectives. This is an excellent phone screening interview question for you to work with.
Are you open to relocating to our office in…? – This is likely a logistical question, not a hypothetical one. If your company is staffing up – or getting ready to staff up in a different location, they want to know that their new hires are flexible in filling up those roles as needed.
Tell me about a time when…? – This is a pretty common behavioral question that will likely show up during your interview screening questions. Your interviewer may ask about a time you had to resolve a conflict with a coworker, think on your feet, or something of the like. For this, it's recommended to use the STAR approach in your response. That is to say, "give the Situation or Task, the Action you took and the Results achieved." Offer a concrete example in your response that clearly addresses the question asked during the screening interview.
Tell me more about … – This lets the interviewer clear up any confusion surrounding your CV. Be as succinct and clear as possible here, and if you offer to send any supporting documentation following this call, make sure to follow through. Interview screening questions require you to be proactive following the call.
How much do you know about …. – There are a number of ways that the hiring manager may phrase this question, but the intention is the same. They want to gauge your level of expertise in your field, but more importantly in your particular niche. If the role that you're applying for requires a specific set of skills, or working with a particular type of software or technology – your interviewer needs to be certain that you already have this knowledge or will be trained easily. When you answer this question, you don't have to spout off everything that you know, instead speak directly to how your current job/studies/interests make you more than qualified for this particular position or industry. Be prepared to support this with a recent example.
How would you describe your work style? – This is a common "fit" question during screening interviews. The hiring manager is trying to gauge whether or not your ideal work style will fit with your team and within the culture of the company as a whole. This is also a chance for the interviewer to better understand your level of professionalism.
What does the typical day look like at your current (or most recent) job? – This is another fit question. Your hiring manager is trying to get a better understanding of the environment that you're coming from and how it compares to this new one. If you're aware that the environments are very different, make sure to acknowledge that, but reinforce that you're looking forward to the transition in environments.
Why are you leaving your current (or most recent) job? – This question is asked to gauge a number of things about you including logistics, fit and more. The new employer wants to know if you will end up leaving them for a similar reason. Keep your answer short here, and don't badmouth your former employer.
What skills have you learned recently? – This gives the interviewer the chance to learn more about who you are as a person, and identify any relevant skills that you may have forgotten to list elsewhere on your application. This also gives the candidate the opportunity to showcase themselves as a self-starter who actively seeks out opportunities to grow, learn and improve.
Where do you see yourself in five years? – The answer to this question gives the hiring manager a sense of whether or not you have a plan for your career, what your professional goals look like, if the company can help you reach those goals and whether or not you're likely to stay at the company.
How do you see yourself contributing to this position? – This goes back to ensuring that the candidate understands the job, is qualified to accomplish the core functions, and to identify whether or not they are passionate enough about the job and the company to go above and beyond.
What questions do you have for me? – In addition to answering logistical questions, the hiring manager can tell how much you researched this position and company based on the questions that you ask. Be prepared, and feel free to ask for further clarification if you found an answer that was unclear, contradictory or non-existent when you did your research beforehand.
There are many other screening interview questions that an interviewer could ask you during a pre-screening phone call, but just make a point to answer honestly and succinctly. Pause to consider what it is they're trying to get at with their questions if you need to. While your answers should never sound rehearsed, spend some time thinking about likely questions before the screening interview.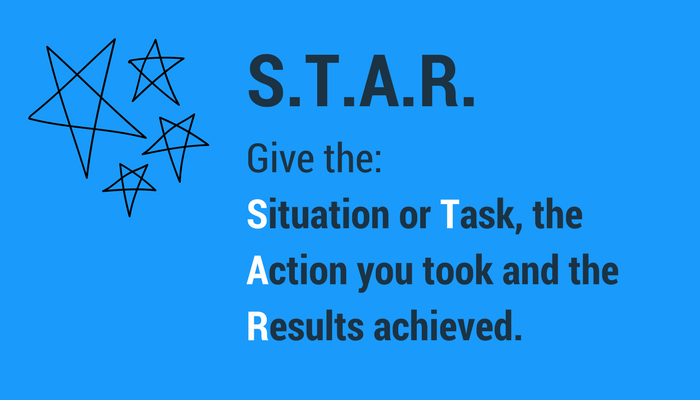 Think about the general gist of how you'd like to answer. This is especially important when it comes to supplying examples for your answers.
Come up with a few different challenges that you've encountered at work, whether it's dealing with interpersonal relationships, the difficulty of the work itself or anything else and reflect on how you met that challenge. You'll likely be able to use these examples for a few different variations of potential screening interview questions. But, when the hiring manager asks you questions, don't try to shoehorn your answer or examples.
By pulling a few solid examples from your own experiences in advance, at least one will likely come in handy during the phone screening.
Part V. What to expect after a phone screening
Typically the hiring manager who is conducting the screening interview will tell you what to expect at the end of the call. If they don't end their phone screening interview questions with this information, feel free to ask about the timeline.
Find out:
When they will let you know whether or not you passed through this round and made it to the next
Where and when the next round of interviews will be held
When they are hoping to have this position filled by
The hiring manager's email address and direct contact information (if you don't have it already)
Follow up with the hiring manager with any supporting documents that you promised and a quick thanks ASAP. After that, feel free check in over the next few days with any questions you may have. And if the hiring manager doesn't reach out to you during the window of time that they'd promised, be proactive and reach out.
Once you make it to the next round of interviews, spend some more prep time with new questions, solid examples and most importantly – confidence.
8 tips to a great in-person employment screening interview:
Prepare beforehand- Make sure that you've followed all of the pre employment screening preparation steps listed above. Between the phone screening and this in-person interview, you should spend some more time coming up with answers to common interview screening questions, familiarizing yourself with the company you're applying to, and reading news that's relevant to your industry
Show up 10 – 15 minutes early – Don't show up a half hour early and stress out the hiring team, and avoid arriving late. This is your first chance to demonstrate your professionalism in-person. That means you should ensure your transportation, and consider arriving early to the general area – grab a coffee or read at a nearby cafe before heading to the office to avoid any travel mishaps.
Pay attention to detail – Dress appropriately for the interview. This isn't the phone screening interview… this is real-life and your potential employer and co-workers can see you! Avoid using filler words (umm, like, etc), make direct eye contact with the people interviewing you, show up well-groomed, practice good posture, etc. Let the in-person aspect of the interview work in your favor by projecting confidence and professionalism in these non-verbal areas.
Take some deep breaths – You want to come off as confident, professional and personable during your interview. But sometimes nerves can get in the way of that. That's why you should take some deep breaths as needed to help calm you down and focus on the task at hand. If the interview gets away from you, pause, reset and try again.
Listen – As soon as you enter the office, pay attention to your surroundings and really listen to what people are saying to you. This is especially important as your interviewer starts to ask you questions. You need to listen closely and let them finish to make sure you answer the right question!
Emphasize your assets – Remember that demonstrating your value is an important part of the interview. The hiring manager wants to get a great sense of you as an individual and how you would bring value to their company and team. Keep that in mind when answering questions and choosing examples to support your answers. Avoid bragging or exaggerating your role, but don't be afraid to shine the spotlight on your strengths.
Ask great questions – This is a chance for you to show that you've done your homework, really listened to what the hiring manager had to say, and that you're excited about the position. Come prepared with a few questions, but also, try to think of a few during the interview itself.
Think of employment screenings as a step on the path to your next fulfilling job. While the process can feel somewhat exhausting at times, following the steps above ensures that you'll pass each part of the employment screening test.
In addition to offering free and Premium DIY reputation management software, BrandYourself provides highly customizable employment screening solutions for job-seekers with our in-house Managed Services team. If you'd like to have our experts do the work for you, give us a call at 646.863.8226 or schedule a complimentary consultation with a Reputation Advisor today.