Tutorial: How to Get Started With BrandYourself
---
BrandYourself helps you boost positive, relevant webpages about yourself higher in Google results. Here's how it works.
First get your Search Score and see how you currently look in Google.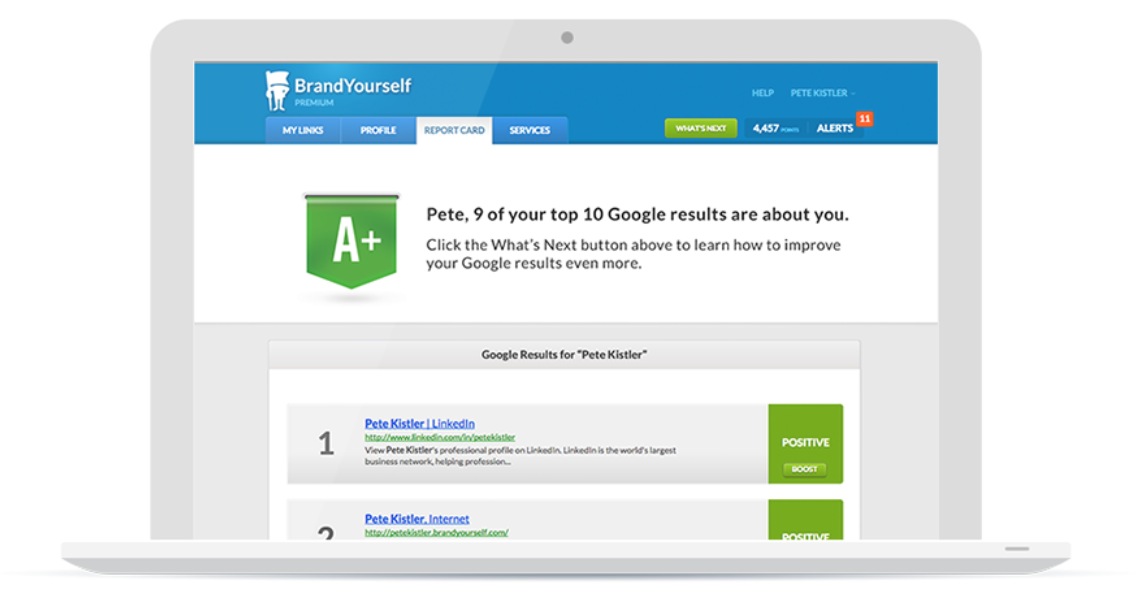 Just label top ten Google results as Positive, Negative, or Not Me, and we'll calculate your Search Score. (See in-depth tutorial).
Then, go to the My Links tab submit a profile/link you want people to find when they Google you.
Then follow our Boost Steps to help your profile rank higher in Google.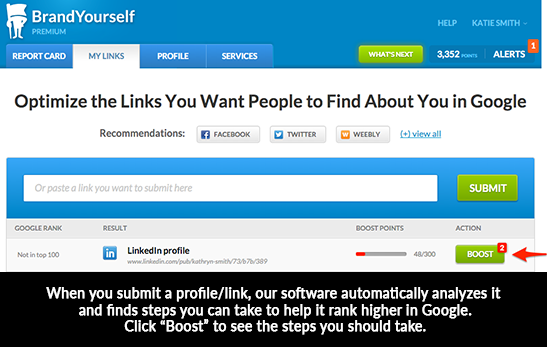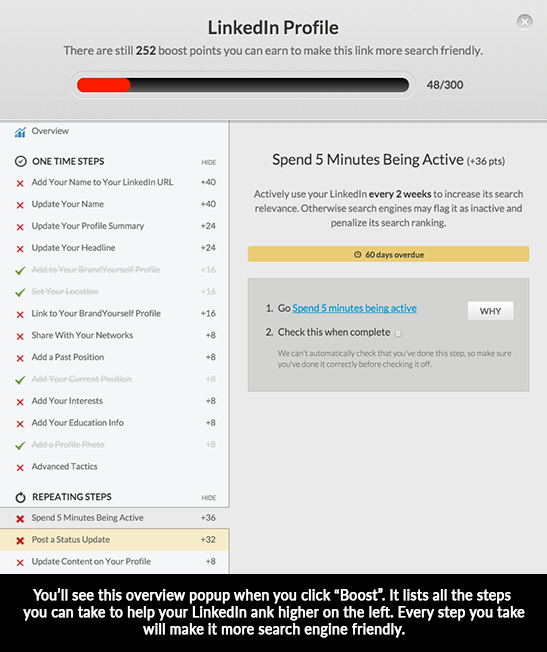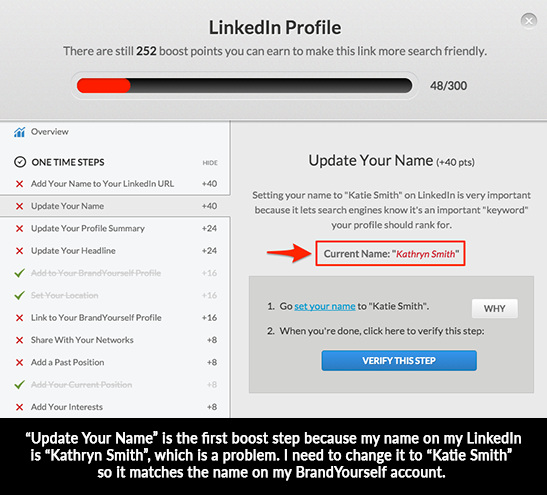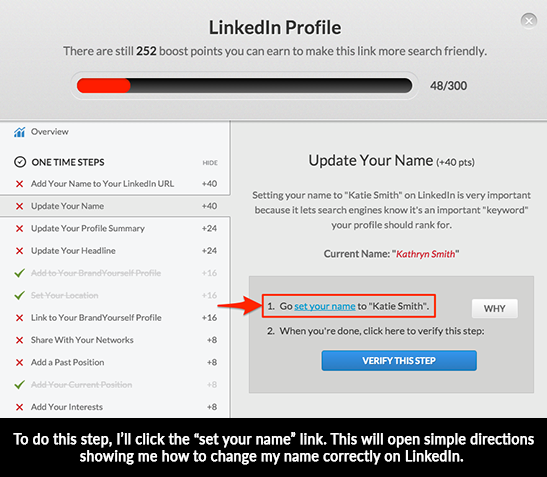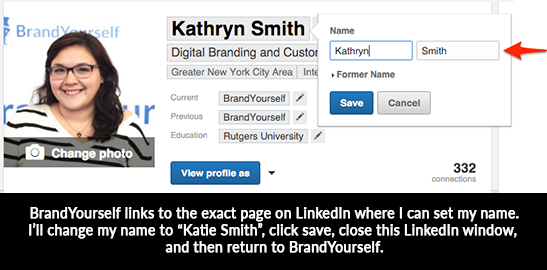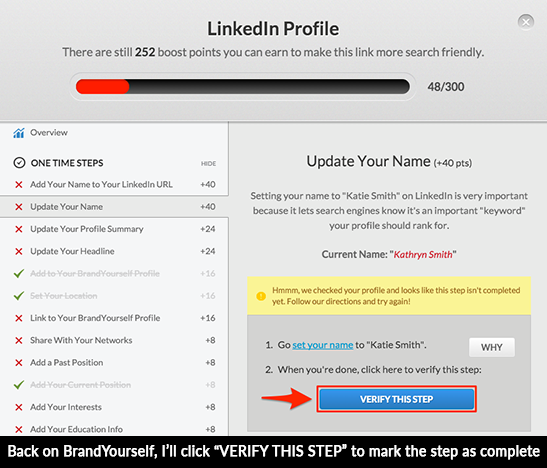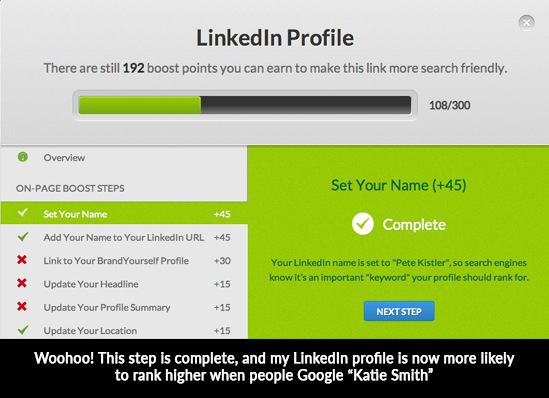 Continue until you've completed as many Boost Steps as possible – the more you do, the higher your link will rank in Google.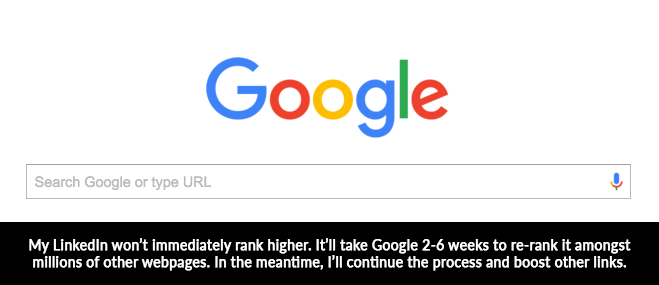 Once you've boosted your first link, repeat! The more links you submit and boost, the higher they'll all rank.
Other tutorials:
If you have any questions along the way, call us at 646-863-8226 or email us at [email protected]. Our goal is to make the process of improving your search results as easy and fun as possible, so we're always here to help.