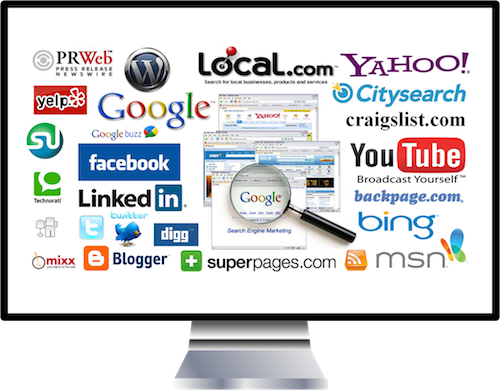 Protect Yourself: Bury Your Bad Online Reviews
---
The internet is an open forum. Anyone can say anything about you or your business, whether or not it's true. Rants from ex-employees or crazy customers, inaccurate reviews and negative articles appear instantly – and can't be deleted.
Your first impression as a person and a business is made online, and negative search results can immediately damage your business and your livelihood. But even more importantly, having positive search results make you stand out from the competition.
From our joint Harris Interactive study:  
Nearly half (42%) of the online U.S. adults that looked somebody up in a search engine, looked someone up before deciding to do business with them
45% said they found something in an online search that made them decide NOT to do business with the person
56% found something that solidified their decision to do business with the person
At BrandYourself, our strategies make you look great online, but they are also the best way to suppress and bury negative reviews. As long as the information is accurate and relevant Google will continuously reward you with prime placement. And proactively improving your brand online by filling your Google results with as much useful content as possible is a huge opportunity to win business.
Our in-house experts provide you with a soup to nuts solution to suppress negative reviews and establish you as a thought leader in your field:
Strategy consultation: personalized strategy for you over the phone
Build Websites and Profiles: state-of-the-art websites ensure you'll stand out from your competition
Specialized, industry-specific content: high quality published articles, ongoing social media strategy, branded rich media, and a host of other available services
Analytics tracking and reporting: comprehensive monthly report outlining work and tracking campaign progress
If you're interested in a free reputation consultation, call us at 315-237-6742 or email us. We'll examine your online presence and give you a personalized strategy to help you win potential customers and protect against negative results.