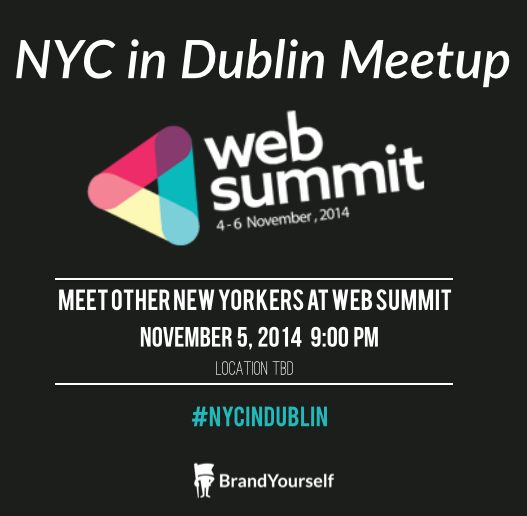 NYC in Dublin: Meet Other New Yorkers at #WebSummit 2014
---
BrandYourself is hopping the pond to Dublin next week for Web Summit 2014 and we want to meet other New Yorkers there! We're hosting a NYC Meetup in Dublin November 5, 2014 at 9:00pm local time (location TBD).
Come grab a pint with us, meet some fellow New Yorkers and strengthen your NYC network.
RSVP today and stay up to date on the event by using the hashtag #NYCinDublin. Hope to see you there!