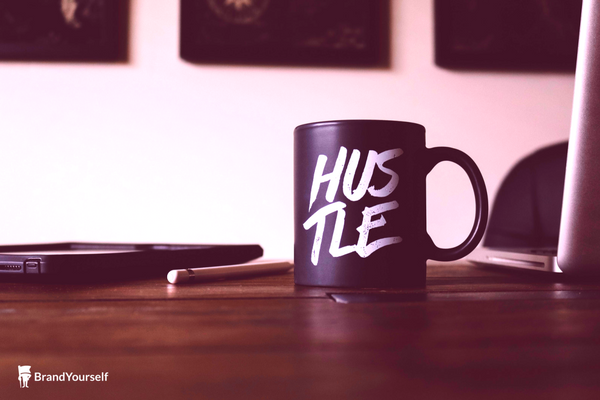 Get The Career You Deserve [FREE WEBINAR]
---
When it comes to your career, what are you doing to get ahead? Maybe you're logging long hours on a passion project at work, spending time with a mentor, taking on extra responsibilities, or taking a class outside of office hours.
These are all phenomenal ways to get to the next level, but the most important component is missing…promotion.
How will your supervisor or a potential new employer know about all of your hard work if they don't see it? Nowadays, personal branding is the easiest way to showcase your accomplishments, goals and professional value.
How you look online matters. Today, 75% of HR departments are required to research a candidate online before making a hire. And a whopping 92% of recruiters admit to using social media to find and screen candidates. If you are currently looking for a job, you need to care about your personal brand.
Feeling a little overwhelmed?
While the process of looking great online can seem a little daunting at first, we offer tools and services to make it easier. At BrandYourself, we've developed a DIY tool that walks you step by step through the process. We also offer in-house managed services where our experts handle the work for you.
The most effective way to build an online reputation that will help you get ahead in the workplace is to follow this 3-step process: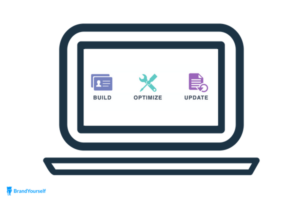 Build:

Make sure that people see relevant information about you that highlights your strengths by building a strong foundation online. Your foundation should consist of high-quality websites & professional profiles that introduce you.

Optimize:

Once you've built these properties, optimize them so that people will see them when they search your name online. 

Update:

Create, maintain & promote

content over time.

Once you've optimized your site & profiles, you still have to look at this as an ongoing process.
Don't miss any more opportunities to win that promotion, land a great new job, or impress a new client. To learn more about specific steps you can take today, sign up to receive a free copy of our latest webinar. 
In it, we cover:
The 3-step process
Specific profiles to create
How to optimize your website and profiles
Easy tweaks for a great LinkedIn profile
SEO Basics
Much more