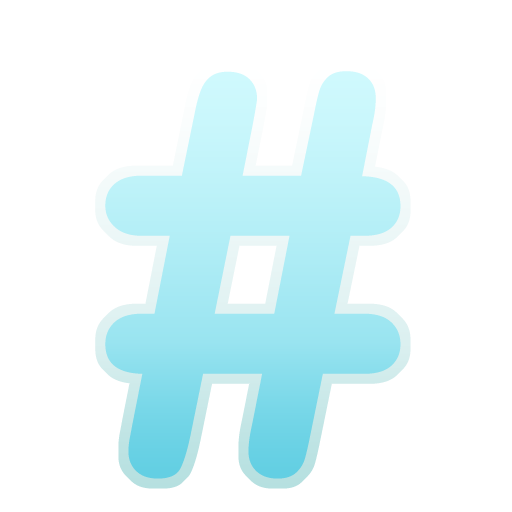 Social Media Strategy: Navigating Twitter Chats & Hash Tag Fever
---
Twitter chats seem to be all the rage. They are a social event on using the concept of a hash tag (#). Hash tags historically have been a way to categorize tweets in topics, by conference, and other events held historically outside of Twitter.  Attendees or social media junkies can view the twitter stream and view the highlights of an event by following the hash tag conversation.
Twitter chats, however, bring the social event back online with no venue or location other than your computer, living room and at no cost other than your time. I myself am a co-moderator for a Twitter Job Hunt Chat called #jobhuntchat that is very popular. Imagine having an engaged audience for one hour with more than 1400 tweets and over 200 participants (including jobs seekers, recruiter, and career experts) all looking to network and build connections.  Sounds like a social media networking gold mine to me.  According to this Twitter Chat Google doc, there are 132 registered and active chats happening on Twitter right now.
Twitter chats just like following the hash tagged stream of conference events can be challenging. They are fast-paced and contain a lot of information. Because of the chat's pace we miss out on an opportunity to grow relationships, add new connections, or take a connection from offline to online through a phone call or coffee.
And thanks to third party applications outside of Twitter, we are able to capture the content from twitter chats and other hash tagged tweets from conferences or other events we might or might not have been able to attend all.
WTHashtag.  Also known as What the Hashtag, this is a great tool that allow you to view tweets by hash tag in real time.  You can register a hash tag very easily and are able to obtain a transcript of the tweets.  I use the transcript feature often and even cut and paste the archived tweets into a word or pdf document for later use.  This is extremely helpful since Twitter only catalogues tweets for a period of 14 days.  And as a recruiter, I have used this tool to search by hash tag at events and engage job seekers building my candidate pipeline and sphere of influence.
Session Tweets.  Another great tool to receive a pdf transcript of tweets by hashtag.  Register the hash tag and receive an pdf transcript emailed to you.  No work involved other than setting up an account and adding your email address.  I used this during SXSW to follow all the content and keep the conversation going during and after the interactive media conference earlier this year in Austin, TX.
Tweetgrid.  Tweetgrid is another great third party application that can be used to develop relationships and community among event attendees who post on twitter by hash tag.  For a demonstration of how Tweetgrid can be used, check out Ryan Leary's demonstration on CruiterTalk to learn more.
Jessica Miller-Merrell, SPHR is known as @Blogging4Jobs on Twitter, is a published author of "Tweet This! Twitter for Business" and  is a leading HR blogger and new media strategist.  Jessica is a subject matter expert and provides insights in the areas of  HR, recruiting, and new media consultancy with her company, Xceptional HR.  Her newest project isTexting4Jobs, a text based job board platform recently launched in Oklahoma.