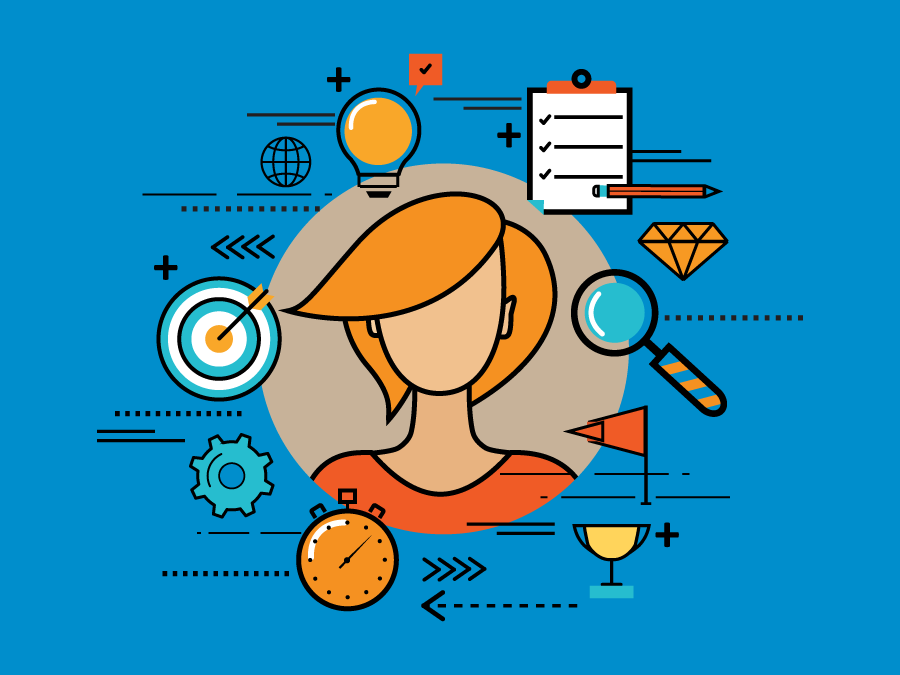 Your Guide to Online Reputation Management (2022)
---
"It takes 20 years to build a reputation and five minutes to ruin it." – Warren Buffett; American Investor, Business Tycoon, Philanthropist, Reputation Expert
In this guide, we cover:
What is online reputation management?
Is all press good press?
Personal vs Business ORM
How much money are you losing?
What does this mean for individuals and employers?
Online reputation management best practices
Situations in which search results can be removed from Google
Choosing a reputation management company
What is Online Reputation Management?
Online reputation management, also referred to as simply 'ORM', is the process of monitoring and managing your reputation online. Your reputation is often the first impression people have of you, whether others learn of you through word-of-mouth or by looking you up online. Regardless if you intended it or not, if you're online – active on social media, blog on a website, leave reviews of your favorite restaurants – you have an online reputation. And, because we live in the age of technology, your online reputation is immortal and will follow you everywhere you go. 
Is All Press Good Press?
You may have heard the famous phrase uttered by the American showman, P. T. Barnum, "There's no such thing as bad press," or something along those lines. Unfortunately, that is not always the case. 
Say for example, you went to a job interview. Despite it going amazingly well, you don't receive an offer for the position. Your online reputation may be the cause. Those unflattering images that were posted of you during a party in the early 2000's? They're here, decades later to show prospective employers a potentially unsavory story about the kind of person you are. Despite a flawless application process and remarkable transcript, those images tell a very different version to recruiters. 
So, where does this leave you?
Are you doomed to suffer a terrible reputation, never to find a suitable job due to something that happened ages ago? Not necessarily. 
As we move through this guide, we'll cover what brand reputation management means on an individual level, as well as a business, how to identify and clean up any unwanted information that's been published online, and shaping the narrative to reflect the reputation you want to present to the digital world. 
Personal vs Business ORM
Personal online reputation management and business reputation management operate a bit differently, yet can go hand-in-hand. A negative link that pops up for an individual can be detrimental to one's career. A negative link for a business can leave the company's brand in ruin.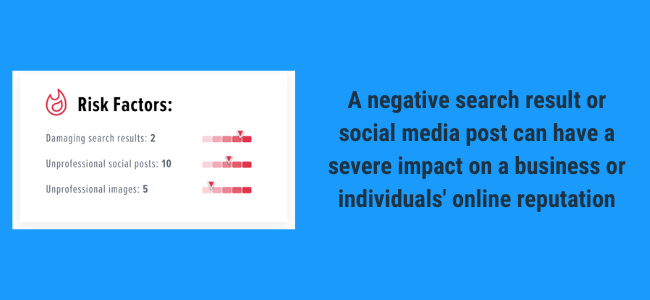 In the case of Barilla Pasta, for example, the company's chairman suffered a reputation failure in 2013 after spouting homophobia on national radio. The result? A swath of negative links all over the internet pertaining to him and the company. Trending tags like #boycottbarilla started gathering steam. Barilla reacted quickly and efficiently. Their plan of action? To apologize, investigate, and promote. Rather than ignore the problem, they addressed their faults and learned from their mistakes. 
As a result of the chairman's commentary, Barilla's CEO spent the next five years completely re-branding the company and cleaning up its online reputation. Nearly a decade later, they still have a ways to go. This example shows how one comment can be the turning point for an individual and their company's online reputation. 
In a similar reputation fail, Domino's Pizza came under fire in 2009 when two of their employees posted a video as a "prank" of the pair playing with food while working – and serving it to paying customers. The outcome? The employees were fired, their reputation tarnished, and Domino's brand tainted. Not only is this an example of the power of social media and its ability to turn what some may deem a tiny incident into a full-blown marketing catastrophe, it portrays how important it is for brands and individuals alike to be conscious of the information they share online. 
How Much Money Are You Losing?
When it comes down to it, the online reputation of an individual as an employee and the reputation of the company's brand can directly affect one another. And, both can stand to lose a lot of money if their respective online reputation isn't up to par. 
Take for instance, a company with 10,000 employees that doesn't have the best reputation. They could end up spending upwards of $7.6 million in additional wages to account for their less-than-stellar online reputation. This number is accounting for an additional 10% wage increase deemed necessary to convince a prospective candidate to even consider taking the job. That doesn't guarantee a hire though – only 28% of candidates are tempted enough to accept a position working with such a company.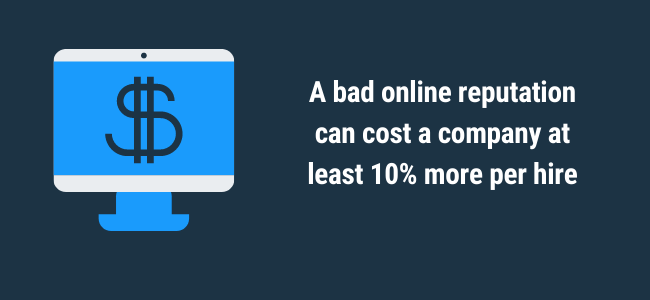 This is exactly what happened with GoDaddy. In 2014, the company primarily employed men – only 14% of their workforce consisted of women. The company often advertised risque ads that not only made women not want to work there, but also didn't depict what the company actually offered. Sure, GoDaddy got a lot of media attention. Yet, they failed at doing what was intended – to properly advertise their product and hire more women. 
GoDaddy's reputation at that point was implied to be in line with the likes of a fraternity. So, they took ownership of what wasn't working, adjusted their marketing techniques and completely revamped their company brand. As a result, GoDaddy increased their workforce of women to 40% in less than a year. 
What Does This Mean for Individuals and Employers? 
As an individual who may eventually want to apply to college and later become a working member of society, what you post online has a 77% chance of being viewed by universities and employers alike. In fact, 54% of employers have eliminated a potential candidate because of what they posted on their social media profiles. Having a positive online reputation not only gives you an edge when you apply for a job, it increases your chances of getting an offer after the interview process.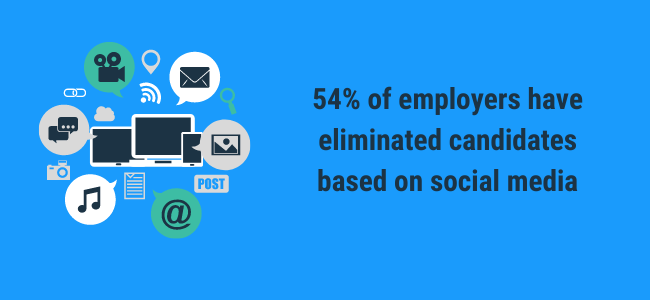 When you do accept a position with an employer, this doesn't mean maintaining your online reputation is no longer important. If anything, your reputation becomes even more valuable. In fact, the higher ranking the employee, the higher the chances they'll be searched online. Employees are 10 times more likely to be searched online than the company itself, with the CEO's reputation impacting the company's reputation by 44%. Plus, with nearly 97% of consumers using social media in some capacity to shop, you can almost guarantee that anything unsavory – company or employee alike – will eventually be discovered.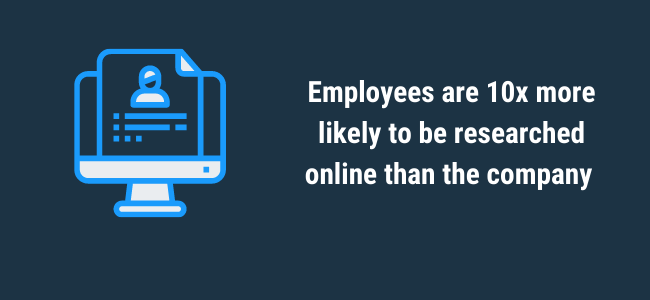 Online Reputation Management Best Practices
As we've pointed out above, oftentimes a seemingly minor incident can turn into a full-blown ORM crisis. When you are actively monitoring and managing your online reputation, these little fires can be quickly extinguished before they consume years of dedication and hard work. Here are a few best practices you can use right now to make sure your online reputation is an accurate reflection of you and your business. 
1. Diagnose Your Current Situation
The first step in determining your current digital footprint is to conduct a Google search of yourself (or your business). Type your name into the search bar and take some time to review the results that appear. Focus on the first page of results – 94% of searchers use the first 10 results to form an impression and don't go beyond page one. 
Now that you've become familiar with your Google results, it's time to find out which category you fall under. Are your results littered with negative links? Do you have a stellar first page that provides an accurate account of who you are? Are the results all related to other people with the same name? Do you have a combination of the three? Analyze your results and choose which category applies. 
2. Determine Your Reputation Objective 
Once you know the impact of your digital footprint and which category you fall under, you can figure out what you need to accomplish in order to create a positive online reputation. 
I can't find anything about me: If you find that your page lacks anything relevant to you, you're not alone. We conducted a study of BrandYourself users and found that 1 in 4 people have zero content related to them on the first page of Google results, and only 50% of users own the first spot.  
If you fall into this category, your objective is to build an online presence. This means you need to start creating content. Without any positive content, it's impossible to appear on the first page in search engines. 
I have content, but it's not high on the list: You're in this category if you already have a personal website, a Twitter or LinkedIn profile, an article about you in a popular magazine, or some other flattering piece of content; it just isn't showing up in the top results. 
Your goal is to boost them higher in the search results for your name.
I have unflattering information posted about me: Have you found content that doesn't shed the best light on you, or share the same name as an ex-con? Then you fall into this category. 
Your plan is to clean up any risky posts and create positive content. This will not only allow you to highlight your assets, but will also attempt to surpass the not-so-great content that is appearing in search results.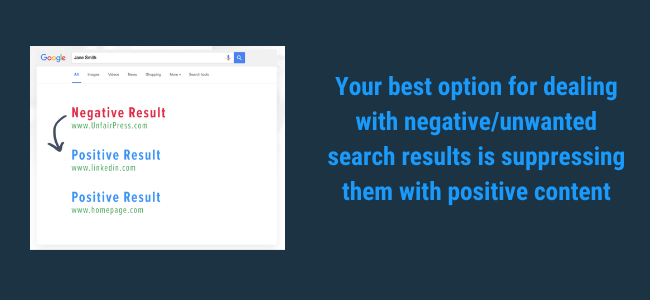 3. Create An ORM Strategy 
After you've figured out your objective, you can create an online reputation management strategy that aligns with your goals. Regardless of your objectives, the overall strategy is to build a positive online presence. Here's how to do it:
Step 1. Purchase a domain in your name (yourname.com)
If you haven't done so already, buy a domain for your name, business name, or the keyword you want to work with. This step may be the most important one you can take in order to show up on the first page of Google. You can purchase a domain from any registrar, such as GoDaddy or hover.com. 
Take note – not all domains are created equal! Domain-types like .com and .net rank higher than some of the newly popular ones, like .tv and .me. 
Step 2. Create a personal website 
Once you have your domain, you're ready to create a website to connect it to. This is where you can house all of your work history, personal interests, and anything else you would like to digitally present. 
Thankfully, you don't need to have a web design degree to create a website for yourself. There are many options available, like WordPress, SquareSpace, and Wix, that make it super easy to set up a website. You can even make personalized design changes as you get more comfortable using the program of your choosing. This is especially helpful as your personal brand grows and develops the more you work with it. 
A few vital components to include in your website: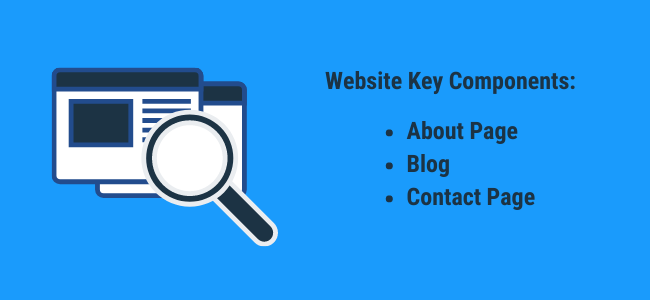 About page – Here is your opportunity to incorporate all of the information you would like someone to know about you. This is a valuable piece of content that lets the internet know there is relevant information for your name. 
Blog – Having a blog can serve two purposes. First, it's an opportunity to keep your website fresh and relevant (we'll dive into more on that later). Second, each post you create and publish is another potential result that can appear in search engines. The more you create, the better your chances of ranking high in search results.  
Contact page – A contact page gives you a space to let others get in touch with you. You can also link to other places where you can be found online (like social media profiles). 
If you already have a website created, check out these 7 tips to make your site rank higher.  
Step 3. Establish yourself on social media
Social media properties such as LinkedIn, Twitter, and Facebook tend to rank high in search engines because of their credibility. They are consistently updating their platforms, which is a vital SEO tactic in keeping content timely and relevant. Therefore, creating professional social media profiles will help you rank higher in search engines. 
A few tips:
Use your actual name when creating your usernames.

This will ensure the profiles appear in search engines.

Stay professional, or keep it private.

Anything you post publicly can be seen by everyone. 

Link to your other content.

Backlinks will establish credibility and encourage your results to rank higher in search engines. 
Step 4. Publish content regularly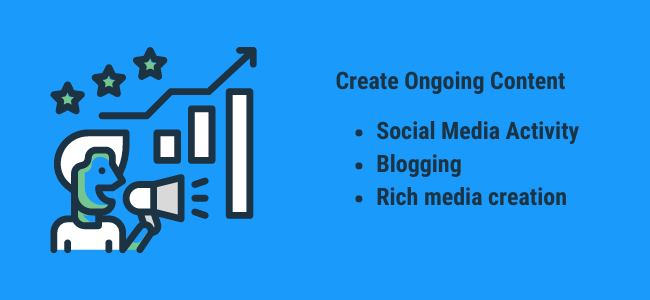 Regularly publishing content is an essential component for long-term online reputation management success. It keeps your website and social media profiles active and relevant, while simultaneously enhancing your brand. This includes, but is not limited to:
Engaging on social media frequently.

Share your own posts and interact with other users. 

Blog monthly.

Keep it in line with the brand you're trying to build. A good target is 1-2 posts per month.   

Create and share media.

Images, videos, infographics, and other rich media enhance your content and tend to rank high in search engines. 
4. Be Proactive With Personal Branding
Regardless of where your digital footprint falls, developing and maintaining a personal brand is a proactive step in taking ownership of your online reputation. This gives you the opportunity to craft a narrative of yourself that reflects your ideals, skills, and experiences. In short, this is how you can digitally showcase what makes you uniquely you – and how you want others to view you. 
Situations in which items can be removed from Google
If there is a negative or unwanted search result showing up in the Google results for your name, your first instinct may be to have it removed. Unfortunately, removal is only an option in a very limited scope of specific circumstances. We cover each situation extensively in our Guide to Removing Negative Google Results.
We've also highlighted each of the removal circumstances below. If removal is an option for you, we always recommend pairing it with a strategy to build a positive online presence (as explained above). This ensures unfair, irrelevant, or isolated incidents–past or future– don't negatively take over your personal search results.
The Website Owner Removes the Content Upon Request
This involves appealing to the original poster of the content or the owner of the website. This may apply if the content violates the website's Terms of Service or if the website itself is amenable to removals. If you are having difficulty locating the owner's information, you can use an IP/domain lookup service, like Who.Is. NOTE: Be careful of websites that require payment to remove the content in question.
There is copyright infringement (DMCA Takedown)
You can file a DMCA takedown if the content is your own and it was used without your consent. For example, if a selfie you've taken has been posted on a website without your explicit permission. This requires filing a DMCA takedown request with the website or search engine that the content is appearing on. Most major websites have their own process for filing a DMCA takedown request (for example, this is Google's form).
You Qualify under the EU's "Right to be Forgotten"
The "Right to be Forgotten" is a law passed in the EU that allows European residents to request that search engines, like Google, remove content that is "inaccurate, inadequate, irrelevant, or excessive." It's important to note that a lot of these requests are denied (about 44%) and it only pertains to removing information from search results in European countries. Google provides a form to submit a "Right to be Forgotten" request here.
The content in question is non-consensual pornography (revenge porn)
If the content includes nude or explicit photos/videos that have been posted online without your consent, then you have a few options. Most of the major platforms (think Facebook, Twitter, Instagram, TikTok, etc.) have a process for quickly getting content removed. Same goes for Google.
The content is on a site with exploitative removal practices (Google will de-index)
There is a growing number of anonymous complaint board, gossip, and shame websites that permit people to post anything they want about another individual. They have become magnets for revenge porn, cyberbullying, harassment, and defamation. Victims are often tempted to pay these sites directly or pay a reputation firm to remove the posts from these sites. The issue is, this can be seen as exploitative. Even worse, after paying to get the posts removed, these types of posts are known for showing up again on the site under a different URL — or popping up on a different, but similar, complaint site. To help, Google recently rolled out the ability to have the content on these types of websites deindexed from its search results. You can access Google's de-index request form here.
We strongly caution against paying any website directly or a reputation company to remove information directly from a website on your behalf. More on that here.
The content is on a court record or legal aggregator website
There are a number of websites intended for use by legal professionals that aggregate court and case information (Justia, Law360, and Casetext are a few of the more popular ones). If a court record or docket for a legal proceeding that you were involved with is showing up for your name in Google, many of these sites will remove it free of charge.
The Information is on a Data Broker or People Search Website
There are dozens of data broker websites that populate the web with personal information (mailing addresses, phone numbers, email addresses, relatives, property records, court records, etc.) Fortunately, these websites provide an option to "opt out" of having your information appear on them. We compiled opt out instructions for major data brokers here.
You receive an Online Defamation Court Order
Unfortunately, this process is incredibly length, expensive, and not guaranteed to work. Defamation is difficult to prove and the process involves going to court and having a judge rule in your favor. Unless you're working with a lawyer that specializes in these types of cases and they are optimistic about the potential outcome, we recommend pursuing other options first.
You get the information de-indexed from Google
In certain cases (many of which we touched on above), Google will honor a request to de-index information from its search results. While this doesn't remove the content from the source website, it does ensure that it will no longer show up in Google search results. Google provides more information on removal options as well as how to get something de-indexed here.
Choosing a Reputation Management Company 
If you're dealing with an especially challenging situation, or simply don't have the time to include these strategies into your day-to-day, working with a reputation management company may be the best option for you. Choosing the right company to work with is an important decision – it is your reputation after all! It can also be the determining factor for the overall success of your brand. We've covered the reputation management industry extensively, but here are a few things to keep in mind:
1. Do your research. 
Investigate the size and credibility of the company you want to work with. Do they have case studies available that can point to real work, with real clients that you can search online? If not, try looking elsewhere.
2. Ask specific questions. 
How will they help with your problem?

There is no magic bullet in online reputation management. Everything we outline in this guide can attest to the work it takes to manage it. Any company that promotes otherwise is likely trying to make a quick buck. 

How long will it take?

Overnight fixes are a myth – it takes consistent effort over a long period of time to develop and manage an online reputation. Again, review everything we've outlined in this guide!

Can you speak with someone that will be working on your reputation?

If you can't, that's a big red flag. Content will likely be outsourced and of a low-quality.

What payment options are available?

Up-front fees are risky – they're collecting fees before your problem is solved. Ask for flexible payment options like the ones from Paystand. 
3. Be wary of guarantees. 
Removals are not a guarantee, nor is suppression. There are only a few instances where removal is possible, such as copyright infringement or by court order (as highlighted above and in our removal guide). Be wary about companies that promise guarantees when it comes to removal and suppression of negative information. 
In Summary
Your online reputation is a reflection of who you are, whether it is intentional or not; remember, even online reputation could have an impact on a background check  later on. Managing and maintaining it is perhaps one of the most important things you can do for yourself digitally. 
If you're unsure of where to begin, BrandYourself offers a free DIY tool and online reputation management services to help you take control of your online presence. Sign up for our DIY software, give us a call at (646) 863-8282, or schedule a free consultation to get started today.