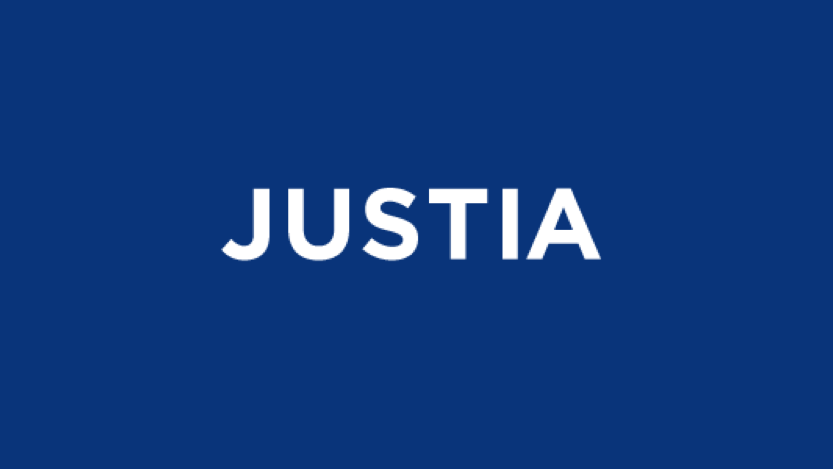 How to Quickly Remove Justia.com Court Records From Search Results
---
Are you dealing with Justia court records showing up online for your name? Our experts can remove them for you – guaranteed. Speak with a Reputation Advisor today about your specific situation: Schedule a free, no pressure consultation or give us a call: 646-863-8282.
Googling your name and discovering court records on the site Justia.com associated with your name can be a jarring experience. Legal proceedings come with enough headaches without having to worry about the details of your court case being one of the first things to appear in a Google search of your name. That means potential employers, colleagues, clients, friends, and even dates could find a Justia law record associated with your name and form a snap judgement about you based on what they find.
You may have a lot of questions about why the information is showing on Justia.com, how it is being used by others looking you up, and if it's even legal for Justia to be posting this information in the first place.
We've provided this informational guide to give you a better understanding of Justia and how to get your information removed.
What is Justia.com?
At its core, Justia.com is a website containing free legal information and resources for law students, lawyers, legal researchers, and the general public. If you take a few minutes to poke around on the site, you'll notice they host A LOT of information. It is one of the largest free repositories of US law, case law, legal codes, statutes, and regulations. Cases span across all legal practice areas including criminal law, injury law, family law, real estate law, intellectual property, estate planning, business law, employment & labor, foreign law, and immigration.
This also includes a portion on their site called Justia dockets and filings, which allows users to search for cases, dockets, and filings from the U.S. District Courts as well as the U.S. Courts of appeals. If you Google your name and a Justia listing is showing up in the results, then it is likely hosted on this portion of the site.
You can also search for a lawyer, post a listing as a lawyer as well as research various areas of law.
Why is Justia posting my information online and is it legal?
With all of the benefits that Justia brings in providing free legal resources, it doesn't necessarily mean that you would want information about a case you are involved with showing up in search results.
So, is it legal? The short of it is: yes.
As with most sites that share similar personal information, Justia is able to do so because the information is considered a matter of public record. Most laws concerning the protection of private info actually favor the publisher and even laws that are being enacted to better protect the consumer, like California Consumer Privacy Act, do not typically extend to items like court records. This is because personal identifying information in court records that are made available to the public, do not fit the criteria of "personal information" that would otherwise be able to be removed under the CCPA.
Remove your information from Justia.com
With all that considered, it is possible to have information from Justia removed. Our team of experts specialize in removing this type of content from the web. If you're dealing with a negative search result like Justia ranking for your name in Google, then we highly recommend you schedule a call with one of our Reputation Advisors. They'll take a look at the search result(s) and provide you a gameplan. At the very least, you can walk away with a better understanding of the situation and some next steps you can take.
Other sites like Justia.com that could be posting your information in Google.
If information about a case you were involved with is on Justia.com, then it is likely on other legal aggregators as well. Many of the sites scrape the same sources (and even one another) in order to obtain information for their own databases. Some of the more popular sites in addition to Justia include Law360, Pacermonitor.com, Casetext.com, Courtlistener.com, Docketbird.com, Unicourt.com, and Trellis.law. Each site will have its own guidelines for removal. Fortunately, our experts can remove search results originating from these sites as well and understand each site's own removal procedures and nuances.
In addition to legal aggregators, information that's commonly found on Justia can also be found on common data brokers sites like MyLife.com and BeenVerified. This includes your name, address, phone number, relatives, court records, and more. Fortunately, you can remove your information from these sites as well. Each data broker will have its own process for getting your information removed. Our software takes care of the work for you and removes information from the most common data brokers on your behalf. You can learn more about that here. It will minimize your risk of identity theft, robo calls, spam, and more.
Having information about a legal matter you were involved with showing up for your name in Google search results can be frustrating, but it doesn't have to be permanent. Give our experts a call and take care of the situation today: 646-863-8282.