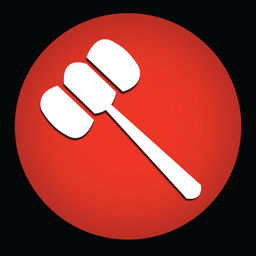 How to Remove PacerMonitor Court Records From Search Results
---
Do you have PacerMonitor court records showing up for your name in Google results? We can remove them for you. Schedule time to speak with one of our experts or just give us a call: 646-863-8226. 
It's common for court records and legal proceedings to find their way into search results – and if you've been involved in any type of legal proceedings, then you likely have a listing from PacerMonitor.com showing up when you Google your name.
Based on the nature of the legal proceedings, a pacer monitor court record could be putting your online reputation at risk.
You're going to be Googled — by potential employers, clients/customers, business partners, colleagues, and more. What they find could impact their impression of you, especially since a court record on PacerMonitor doesn't provide much context to the situation (For example, if you were wrongfully named in a lawsuit).
We put together this quick guide to provide you with more info on what pacermonitor is, how they got your information, and how you can get it removed.
What is PacerMonitor?
Pacermonitor.com is a website that allows for you to search for information on federal court cases. This includes bankruptcy, civil, criminal, district, and appellate court cases. We call these types of sites "legal aggregators".
You can search and do basic research on a court case for free, with the option to upgrade to an ongoing subscription for full access to the case docket. Customers of pacermonitor typically include lawyers, law firms, finance professionals, and professional research firms.
The issue is that court dockets on pacermonitor.com are indexed in Google, despite the majority of information on the site being behind a paywall. This is more than enough to leave a lasting impression on someone looking you up, considering information about the case is right in the search results, including the parties involved. Here's an example of how pacermonitor cases look in search results: 

Additionally, PacerMonitor offers people the opportunity to purchase one-off case documents for just 5 dollars. So, if someone really wanted to access the information, they could.
How do they collect your information?
Court proceedings are a matter of public record. Pacermonitor, and other sites like it, scrape federal and state government databases to compile court record information (this is why we call these sites "legal aggregators").
Opt out and remove your personal information
While removing information from search results is typically not an option, it is actually possible to get information on PacerMonitor removed. Our experts can help do this fast. Schedule time to speak or give us a call to get started: 646-863-8282. One of our Reputation Advisors will take a look at the situation and discuss removal options. We'll also provide some tips for how to improve your search results as a whole and ensure they are working for you, not against you.
Other sites like PacerMonitor that have your information
There is A LOT of information available on the web. A Pacermoniter listing is probably one of many pieces of information about you online. It's crucial that you're aware of what information is out there about you (and on what sites they are) so you can make an action plan for cleaning everything up.
Legal aggregators
Pacermonitor is one of many legal aggregators that compile information on court dockets. If you are already on pacermonitor.com, then it's highly likely that information related to your court case are on these sites as well. The big ones include Docketbird, Justia.com, Law360, Casetext.com, Courtlistener.com, Trellis.law, and Unicourt.com.
What to do about them: Fortunately, it's possible to get these removed from search results — and quickly. Give our experts a call to get started: 646-863-8282.
Data brokers and public record sites
Recent years have seen a prolific rise of the data broker. These are sites that allow users to search and find personal information on another individual (phone number, email, age, address, relatives, acquaintances, public records, employment history, education history, income, marital status, criminal records, and more). Many of these sites provide access to basic information for free with the opportunity to purchase a more detailed report. Some of the largest and most popular sites include MyLife, BeenVerified, Spokeo, Whitepages, Intelius, and Truthfinder.
These sites also aggregate court records, so the information found on the pacermonitor listing, will also show up on many of these data broker websites.
What to do about them: You can opt out to remove your information from data brokers. Each site has its own process that you will need to follow to remove your information from the site. You will need to take an inventory of each site, go through each opt out process, and then monitor your results to ensure the information doesn't crop up again. It's a tedious process but worth it to safeguard your privacy online. 
We created a tool to make this process easier. Our Protect Private Info tool removes your private information from 25+ of the most common data broker sites — and includes ongoing monitoring and removal. You can learn more about that tool here.
Complaint/ review sites, government websites, blogs, press, etc.
An unwanted search result can occur on any type of website. The court case could be covered by a local newspaper or a legal blog, blow back from the case could result in negative reviews or complaints, or the negative could be unrelated to the case that's on PacerMonitor.
What to do about them: With the exception of legal aggregators and data brokers, getting search results removed is typically not an option. Your best option here is to suppress the unwanted results farther down where they are less visible. This involves creating and maintaining positive content that, over time, will bury anything unwanted.
Build a positive online presence to safeguard your reputation
Once you remove a PacerMonitor court record from your search results, the work is not done in continuing to safeguard your online reputation. For one, an unwanted search result can happen at any time (as you've seen with the initial pacer monitor listing). Building and maintaining a positive online presence helps to mitigate the impact of anything unwanted.
Think of it like this: Let's say you Google someone and all you find is negative information related to a court case they were involved in. Considering you have no other context, this is likely going to leave a poor impression of that person. Now let's say you Google the same person and you find negative information, but you also find positive content: their active LinkedIn profile, a personal website highlighting their accolades and where they blog about industry trends, a professional twitter account that shows off their expertise, etc. You now have a much better picture of who this person is (both professionally and personally). This helps to offset any negative impression you might have from the negative search results.
So how do you go about building an online presence? The process can be broken down into 3 steps:
Build positive websites and profiles that you would want people to find when they look you up.
Optimize the sites and profiles for search engines
Continue to create positive content over time (blogging, social media activity, rich media creation, etc.)
Our experts are happy to help walk you through this process. Schedule a free, no pressure consultation to get an assessment of your Google results.