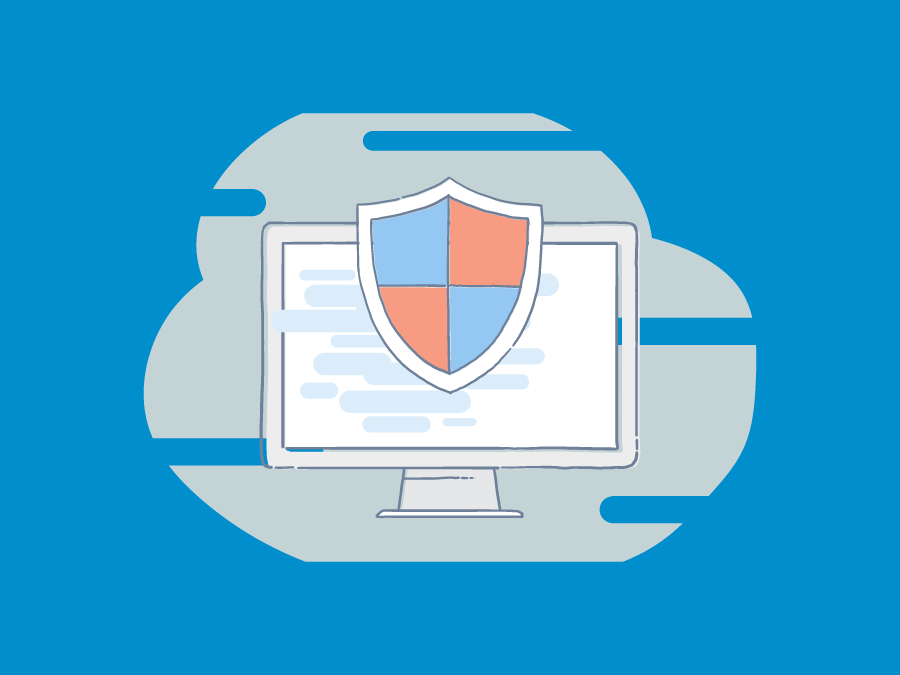 The Intelius Opt Out Process Explained
---
To some people, Intelius can seem like a hotbed of personal information available to the highest bidder, and they just want to get through the Intelius opt out process as fast as possible.
While there may be some truth to this, at it's core Intelius is just a business that thrives on collecting and sharing public records.
The parent company of Intelius provides all different kinds of services regarding information. These services include background checks, identity theft protection, and post transaction marketing.
When someone Googles your name, it's likely that Intelius (and sites like it) will populate your results page if you don't have other high-ranking information about you available online.
While Intelius may seem somewhat invasive, in truth, it just acts as a repository for any information that is already publicly available about people, but just puts all of this information together in one place.
Because of this, many people want to opt out of Intelius and other similar sites.
Where does the information come from?
Intelius is a self-described, "leading provider of public data about people and their connections to others"… but where are they getting this information from in the first place?
According to the company, "Intelius has access to many of the world's most extensive databases and public record repositories".
Even so, what is it that allows the company to sift through so much information then match the correct information to the correct person? The company claims that their own technology is what enables them to efficiently and effectively sift through billions of public records every year while providing these findings to their clients quickly.
According to the site, Intelius services 300 million requests every month for access to their database. While responding to these requests, Intelius is simultaneously scanning numerous databases for relevant information that relates to customer inquiries.
This means that the Intelius opt out out process might not be the only thing you need to do if you're trying to remove this information from the web.
How does Intelius display this information?
Intelius is a paid service, however the pricing varies depending on which service you choose. But to start, just type in the name of the person that you're looking for.
Remember to enter as many identifying characteristics in the space allowed (such as last known mailing address, state of residence, etc.). This will help you narrow down the results to the likely candidates (this is especially helpful when searching for people with very common names).
From here you can view potential matches, and some basic information about each result (such as age, location, and the names of relatives). Once you choose the likely match, you will be prompted to purchase one of the service options to view the complete report.
The site also offers the option of looking people up based on their phone numbers, email addresses and more.
Whether you're looking to screen an employee or find someone that you lost touch with, Intelius boasts a number of features to increase your chances of finding who you're looking for.
How can you opt out from Intelius?
When information that you thought was private pops up on Intelius, it's important to examine the source, since Intelius is gathering it from somewhere else. Is your information listed publicly in the white pages? How much of your personal information is available publicly on different social networking sites?
These are the questions to ask yourself when faced with too much information published about you on sites like Intelius. While you probably can't just delete most of the information, you can take steps to reduce the chances that people will see this information about you.
To opt out of having your information appear on Intelius, visit their privacy section and choose, "Intelius Opt Out" . From here, you can then submit your email address. Intelius will send you an email with a confirmation link you need to click in order to submit the removal request. Intelius will then send you a follow up email confirming the content has been removed.
Once you've opted out of the site in this way, remember that this isn't the only site in possession of the personal details that you'd like to have removed. That means that this exact information is still vulnerable to being viewed elsewhere, even when you've deleted it from Intelius.
Your request to remove this information from Intelius has no bearing on whether or not other sites will do the same.
Additionally, it's entirely possible that people have already requested reports on you. And don't forget, there is a good chance that the information that pops up about you when someone searches your name is still available to those who have looked it up before (as it will be cached).
This means the Intelius opt out process if far from perfect.
What other steps can I take?
Once you've supplied Intelius with the appropriate information to opt out of the site, you still face the challenge of dealing with all of the other similar sites still displaying your personal details. While you can likely follow a similar process with some of these other sites, this is not an effective long-term solution to this problem.
Once you've requested that 10 sites take down your information, an eleventh will pop up, or something similar.
So, while it's important to stay on top of sites like these, it's even more important to have an added layer of protection that reduces the likelihood that anyone will actually see these kinds of search results.
Control what is being seen
At BrandYourself, our DIY product and managed services revolve around best practices when it comes to online reputation management. Clients come to us with a vast range of issues from being too busy to create an online presence, to struggling with damaging search results that don't tell the full story. Intelius is just one of the causes.
Many of our clients also seek out our assistance because their name is common, or easily confused with someone famous. When dealing with irrelevant – or even damaging search results that are associated with your name online, the scenarios may be different, but the strategy and desired outcome is the same.
If you are trying to prevent information that Intelius displays from being shown online, this is another fantastic way to take your efforts to the next level.
You want to make sure that when people Google your name, they are seeing results that are relevant (and non-invasive) to you. In addition to requesting that Intelius remove your information through the opt out steps on their site, spend time building out your own personal brand.
Create an online presence that Google (and other search engines) deem more relevant or "authoritative" than your street address.
Opt out of Intelius and build the right personal brand for you
Once you've opted out of Intelius, the real work begins. Building up your personal brand online (or just protecting your basic information) is an ongoing process.
From a practical perspective, you should strive to keep your information online as up to date and relevant as possible. If a potential employer wants to learn more about you, he or she doesn't necessarily need to read about your college volleyball stats from a decade ago, your credentials are a little more helpful.
In addition to the practical reasons for regularly updating your information online, this practice also gives properties that you control the best chance at ranking well for your name. This means that when information you don't want to be seen (like what is shown on Intelius) comes along, it doesn't have a chance to rank.
We go into greater detail about how to enhance your personal brand online when you sign up for our free DIY product.
What exactly does that mean?
When it comes to "building", we're talking about building a strong foundation of social media profiles and websites that you control. While you may not be able to decide exactly how well these accounts will rank for your name, you do have control over how they represent you, and you can follow best-practices when it comes to optimizing these properties for search engines.
This means that if and when sites like Intelius display information, it has a much lower chance of ranking in search engines. This means that the Intelius opt out process won't be the only option for you, and others won't be able to find your info while you go through the opt out process.
When it comes to "monitoring" your online presence, this requires a two-pronged approach. First of all, you need to monitor the frequency and quality of what it is that you are publishing on your professional profiles (ie social media accounts) and website(s).
Are you keeping these properties updated with useful and unique content that search engines love? And…are you keeping an eye on search results (new and old) that are irrelevant, damaging or private?
If not, you need to. While it's a great idea to regularly check up on these things, we suggest that you try out our free tool which does all of this automatically, and even reminds you when it's time to update your sites.
If a person-finder site like Intelius starts ranking for your name, this means you will be informed and ready to take action immediately. If you're goal is to opt out of Intelius any time a listing shows up, being unaware of the problem for weeks or months is not going to help your cause.
When it comes to protecting your online identity, the best thing you can do is to regularly follow the steps above. By doing this, and consistently surveying what information exists about you online, you protect your current and future online selves.
Another common question on how to opt out of Intelius:
One of the common questions we get is "how are sites like Intelius legal?" A lot of people feel that websites like this are invading the privacy of others and should be stopped through some form of legal action.
Unfortunately this is not something that is going to happen any time soon. As long as sites like Intelius are not posting information like credit cards or other legally deemed personal information, they will continue to keep on running. Addresses and phone numbers aren't going to be enough to make it stop.
Until then your best bet is to follow our recommendations for how to opt out of Intelius effectively. Keeping tabs on the industry isn't the worst idea either. Who knows, some policies might end up changing!
Get the Intelius opt out process started!
Now that you know what to do, go ahead and opt out of Intelius for starters. Once that process is complete, follow our suppression tips (or just use our free tool) and safeguard yourself from other similar or future threats.
Get started by trying out BrandYourself's DIY product for free, or speak to one of our reputation advisors if you want us to do the work for you.