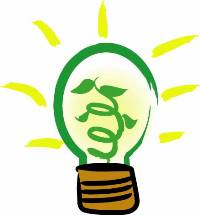 Job Search Tips – Find a Job in the Green Industry
---
As the green economy grows and evolves, so will the green job market. Green careers are hot these days, as companies, organizations and all of us scramble to "go green".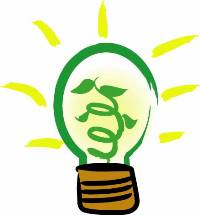 You may be thinking a green job is in your future. But do you have what it takes to compete for these sought-after jobs?
Before you dive into a career transition, scope out the lay of the land and get all your ducks in a row.
A great starting point is Job-Hunt.org. Rated "Top" or "Best" site for job hunting and careers by US News & World Report, Forbes, and PC Magazine, Job-Hunt is one of my favorite resources for all things job search, for any industry and any professional level.
Here are a few Job-Hunt green resources and other get-started-now suggestions:
1. Identify needs and opportunities.
Do a Google search for company names, product names and relevant keywords to find resources, relevant blogs, articles and white papers. Set up Google Alerts for relevant keywords. For some helpful tips, see my post, Use Google Alerts to Amplify Your Executive Brand Visibility and Job Search.
2. Determine which positions to target.
Job descriptions often provide a wealth of information about the industry, skills/qualifications, companies and their culture, and challenges they face.
Along with helping you decide what green jobs may be a good fit for you, job descriptions will help you determine whether your existing skill set is up to snuff and transferrable. You may need to sharpen your value proposition by learning relevant new skills.
For job descriptions, check out:
–LinkUp, a job aggregator that also includes employer websites
-Job-Hunt's list of Green Job Boards
3. Research companies you want to target and compile a grand list of at least 20 to work on penetrating.
Your research helps you with market intelligence and due diligence, and prepares you to intelligently communicate with decision makers at each company. See Job-Hunt's list of 50+ Green Industry Employers.
Visit each company's website to find a wealth of information, such as Boards of Directors, C-suite company leadership, and news and press releases. Arm yourself with plenty of information to excel at interviews.
Research and make a list of key decision makers at your companies of interest. You'll then work on positioning yourself in front of them.
4. Learn the lingo.
See Job-Hunt's Green Industry Glossary and Guide to Green Terminology.
Leverage your newly-gained skills and knowledge to market your credibility and viability online. Blog and tweet about relevant topics so you'll be found by hiring professionals who search online to source candidates.
5. Expand your network.
Do keyword and people searches at LinkedIn, Twitter, and other social networks to identify thought leaders and subject matter experts who are active there. Find out what they're talking about and involved with, and which resources they rely on.
Look for your target list of key decision makers at your companies of interest and see what they're up to on these sites. Look at their profiles to see which LinkedIn Groups they belong to. Join them and begin contributing. Follow them on Twitter and re-tweet them.
See Job-Hunt's list of over 100 Green Industry Professional Associations and Societies, broken down by categories such as Biofuels, Building & Construction, Engineers & Engineering, Health & Medicine, Recycling, Solar Energy, and Wind Power.
How to use this extensive list of professional organizations:
Connect with and help people in the know in this thriving industry. Get a feel for whether you may be a good fit, too. Identify key decision makers whose radar you want to get on.
Check out the membership directories to source key decision makers and potential employers.
When you join a professional association, be sure to add it to your online career marketing communications (Brand-Yourself page, VisualCV, LinkedIn profile, web portfolio, etc.). Recruiters and hiring decision makers searching those keywords when vetting candidates will likely be led to your online materials.
Related posts:
Free Green Careers & Personal Branding Advice Guide
2010 Top 10 Executive Personal Branding and Job Search Trends
An Executive Personal Branding, Online Identity and Job Search Strategist, Meg is a 20-year careers industry professional and one of only a handful of people worldwide to hold the Reach Certified Personal Branding Strategist and Master Resume Writer credentials, both gold standards.
"I love my work collaborating with savvy senior executives and entrepreneurs who know where they're going, but need help differentiating their unique promise of value in the new world of work and executive job search, and positioning themselves to work their passion. My clients are typically c-suite, senior-level executives and rising stars."
Find out more about Meg at Executive Career Brand, and by viewing her LinkedIn profile and following her on Twitter.