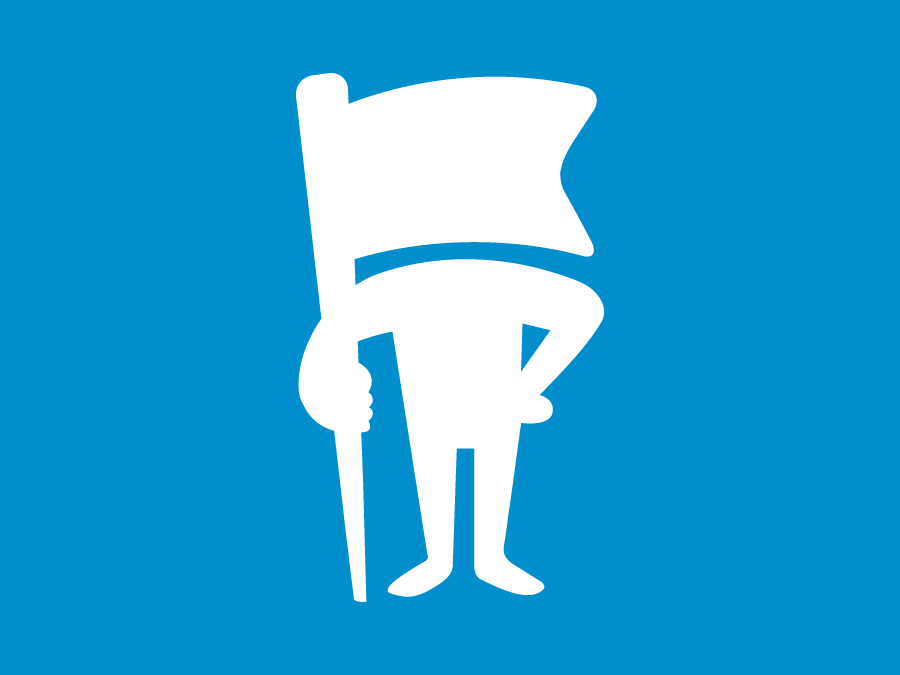 Top Five Takeaways from my BrandYourself Internship
---
A summer internship for a college student is a huge learning experience, inside and outside of the office. Not only do you learn the ins and outs of your industry, but you also get first-hand experience of what it feels like to be a part of a well-oiled machine. My past eight weeks interning at BrandYourself in NYC flew by, but these are the most prominent lessons I picked up along the way.
If you were ever on the edge of your seat wondering what being an intern at a tech startup is like, you're in for a treat — or a comprehensive breakdown of a treat.
Marketing at BrandYourself

As a marketing intern at a small-medium sized business like BrandYourself, I was thrown into the flames of responsibility with minimal hand-holding. This was awesome, and exactly what I was looking for. Most of my work experience is in small to medium-sized businesses. I am a strong advocate for hands-on work in this kind of environment.
Just because an internship is not at a large company, that doesn't mean their internship program is any less legitimate or hardcore. If anything, the number of projects you get to work on and the amount of responsibility you're given increases.
Another cool advantage of interning at a smaller sized company is that you get to work with your coworkers instead of fellow interns. There's a lot more direct teaching and learning. This can be a little intimidating at first, but being intimidated just means there's always room to improve, right?
Some of my tasks over the past two months have been to collect, compile and analyze copious amounts of research that goes into blog series and BY guides. I also created mock-ups for informational handouts on different graphic design platforms. I organized and compiled images that feature in blogs, put together visual Slideshares and more.
During my time here, I found myself trying to find the answers to these 2 questions:
How can we create high-quality content that best markets BrandYourself?

How can our efforts better market the emerging SEO and ORM industries?
I got my hands on a huge variety of tasks and exercised my muscles in different skill sets. This was awesome.
What I have learned
1. The SEO industry is booming!
Before I started this internship, I never really thought twice about Google. The most popular search engine seemed like it was just that, functional and giving me the answers that I need. I didn't realize that Google constantly updates their algorithms to fit the needs of users and determine trends of the SEO world. It's important to keep updated with how you engage online to maximize your online presence and your search-ability on Google. The SEO world is expanding and changing to cater to our online habits. As technology evolves, so will this industry. Keep up! Or try to — like I am.
2. At every stage of your life, someone is googling you and checking your social media
That said, be wary of what you are putting out there. Your personality is easily translated online. And now with simple search tactics, people can find out who you are and what you are like even if they have never met you in person. Social media doesn't need to be a trap, you just have to use it to your advantage. Create and share content related to your hobbies, your industry, and your interests. This all adds up to how others perceive you online. Also, keep in mind that your online presence isn't just about what you are posting. It's what you're liking, what you're commenting on and what your friends are commenting on. This digital trail won't go away and is very trackable. Tread lightly! Be smart! P.S. – your social media is not your diary. Don't treat it as one.
3. Millennials have a serious dependency on social media now more than ever.
I've said it about ten times and I will say it again: make sure you are using your platforms to your advantage. If you're on social media every waking moment of the day (like I am), you need to make sure you are not using it negatively. As millennials and college students, we are so dependent on social media. We use it to find, our next meal, where we want to go out at night, what we want to buy online, how we want to dress, who we want to date…I could go on. Make sure that you want others to see what you put out there about yourself.
4. In regards to anything related to content… never work alone
On to more work-related lessons. You (should) never work alone when it comes to content management and marketing. Everything from content strategy and research, to visualizing designs, managing the timeline of pushing out content, to choosing the right platforms for each post, image or infographic… it is a giant team effort. When a team is as cohesive as the marketing team is at BY, their communication channels will most likely not break down. I'm really glad I got to be a part of and observe what a marketing machine looks like.
5. Have a sense of humor!
Research isn't the most glamorous job in the world. Great content isn't created in a day. Make a good playlist. Keep going.
Interested in interning or working at BrandYourself? Check out the careers page for more info.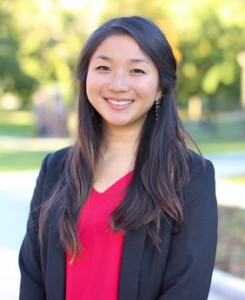 Amanda Chou is pursuing a B.S. Degree in Public Relations and Political Science at Syracuse University. With strong interests in graphic design, media marketing, and written and visual content creation, she serves as Chief Marketing Officer of Thrive Projects – an organization that develops sustainable, community-based solutions through customized vocational training programs and proper utilization of local resources. She is also the current President of the local chapter of Thrive Projects at Syracuse University.