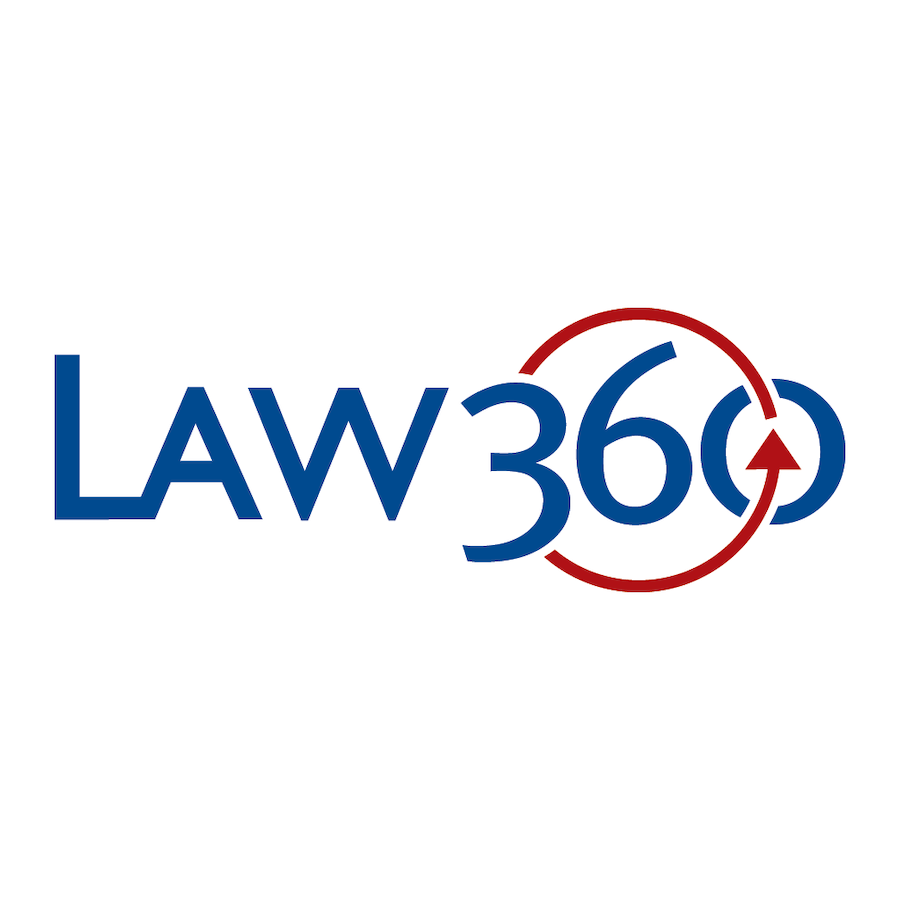 Law360.com: How to Remove Your Information Fast
---
Getting your information removed from Law360.com is a relatively simple process that we've outlined below. If you have other unwanted search results or just want some guidance on how to improve your online presence, our experts are here to help. Do you  Schedule time to speak or give us a call: 646-863-8282.
If you've Googled your name recently and discovered one or more search results from the website Law360.com containing information about legal proceedings you were involved with, then you came to the right place. Understandably, you likely do not want this type of information to be one of the first things people find about you when they look you up online. Fortunately, if you do have an article or case on the website Law360.com, it's possible to get the information removed:
How to Remove Law360 Listings from Search Results
1. Go to the listing on Law360.com. Highlight the URL and right-click to copy.

2. Send an email with the URL directly to Law360's Support Team requesting that the information be removed.
Law360's customer service email is: customerservice(at)law360.com. We recommend including the following information in your request: 
Your Full Name 
The URL of the listing(s) 
Why you wish to have the information removed the website and/or deindexed from Google search results.
3. Await correspondence from Law360 regarding the removal
Law360 may follow up for additional information or request documentation regarding your identity. Once Law360 confirms the information has been removed and/or blocked from showing up in Google search results, it may take some time for the information to no longer appear in Google. This is a matter of Google recognizing that a change has been made to the page and updating its results. If you have a Google Search Console account, you can speed up this process by submitting and Outdated Content Removal request here.
What is Law360.com?
Law360.com is one of the leading resources for legal news, analysis, court cases, documents, law firms, and more. It's used primarily by legal professionals, business leaders, and government officials to stay up to date on the latest legal trends and their daily newsletter boasts 1.5 million subscribers. They are a subsidiary of LexisNexis, a powerhouse in data. They populate data from public records, such as documents from courthouses and government agencies. LexisNexis has one of the largest databases to date, which fuels a majority of the information found on Law360.com. (LexisNexis' database contains more data than you think, including contact info, voter registration info, professional license info, and even the types of websites you've signed up for).
The type of content & information specifically on Law360 runs the gamut. It includes court dockets, case proceedings and rulings, legal papers, law journals, case commentary, trend analysis and more. Quite simply, any type of legal information you may need can likely be found on Law360. They even have their own job board for the legal industry.
A majority of the information found on Law360 is only accessible through a subscription, which makes sense given a large use case of the site is legal research for attorneys, law firms, and organizations. However, they do offer plenty of resources for free, which also includes a free daily newsletter that gives a download of the legal trends based on a user's area of interest (such as industry, state, and case type).
How did Law360 get your information?
As with most sites of this nature, Law 360 and LexisNexis derive its information from official court and public record. Court proceedings, documents, judgements, and more fall within this classification. Per their company privacy policy, "this information has been supplied to LexisNexis for publication to our clients by the public bodies concerned in the interests of upholding and protecting the rule of the law". Basically, since this information is a matter of public record, they're able to post it on their site.
When it comes to articles, papers, journals, Op-Eds, and other types of case commentary that are submitted to the site through the legal community, "it is for the court to decide what personal information is to remain within the records that they disclose, and the balance to be struck between the public interests in disclosure and the privacy rights of individuals." This type of content is more subjective and it is the responsibility of the author to ensure that the information is factual.
How can a negative search result from Law360.com impact your reputation?
So what kind of impact could these search results have? Based on the nature of the case, it could give the wrong impression to someone who looked you up. Most people who come to us concerning Law360 are listed as a participant in a court case. Law360's cases/dockets only display certain basic facts, like the names of the parties, nature of the suit, filing dates, court location, etc. This provides little to no context of the case unless someone were to actually read through all of the court documents, which is only accessible by Law360 subscribers. This means that someone looking you up could form a snap judgement from the search result alone and make a decision to not work with you before you have the chance to provide some context.
Aside from any damaging effects these types of search results bring, having something like this show up on the first page of search results instead of something positive (like a personal website) is a missed opportunity for impressing someone looking you up.
Law360.com Opt Out: Is it possible?
Despite the information being a matter of public record, it is possible to have search results from Law360 removed.  If you're dealing with Law360 (or any type of unwanted Google result) schedule a no-pressure call with one of our Reputation Advisors. They'll take a look at the situation and provide actionable next steps.
Remove your information from other sites like Law360
Law360 is what we call a "legal aggregator", meaning they collect legal information from across the web. As we mentioned above, they gather data from public records across the web and from court proceedings. Law360, specifically, is powered by LexisNexis' database.
There are many of these types of sites and if your information is on one, then you can bet that your info is appearing on the others. The most popular of these sites include Justia, Pacermonitor.com, Courtlistener.com, Casetext.com, Docketbird.com, Trellis.law., and Unicourt.com. Fortunately, our experts are able to remove search results related to all of these sites.
Additionally, you should be keeping an eye out for data broker sites that contain your information. Many of the top data broker sites like MyLife, Whitepages, and Spokeo include court cases in their records in addition to other personal information (addresses, relatives, voter records, phone numbers, email addresses, age, marital status, etc.) Each of these sites has their own opt-out procedures. We also offer a tool that identifies your information on these sites and removes it on your behalf. Check it out here.
Continue to safeguard your online reputation
Even if you're able to get a Law360 link removed from your search results, it doesn't completely solve your problem. If you're not actively maintaining a positive online presence that you control, then you are leaving your search results vulnerable to a different unwanted search result cropping up down the line.
That's why we recommend combining removal with reputation management. You can break this process down into 3 steps:
Build a foundation of sites and profiles that you control – If you want to control the first page of search results, then you need enough content to "fill" those results. Since the average Google search contains 10 results, we recommend building out 10-12 web properties. This includes a personal website as well as professional social media profiles (think LinkedIn, Twitter, etc)
Optimize your content for search engines – There are a number of factors that go into optimizing web properties for search engines but two important takeaways is to include your full name (or the name people will use to search for you) in a number of key places and to fill out each site/profile with as much information as possible.
Keep your content updated over time – Search engines rank sites and profiles that are active and well-maintained over sites that remain stagnant. You should be actively posting to social media, creating ongoing content (blogging, rich media creation, etc), and updating information so it's relevant.
A lot can go into this process so if you're unsure of where to start, give our experts a call: 646-863-8282. We're happy to help.