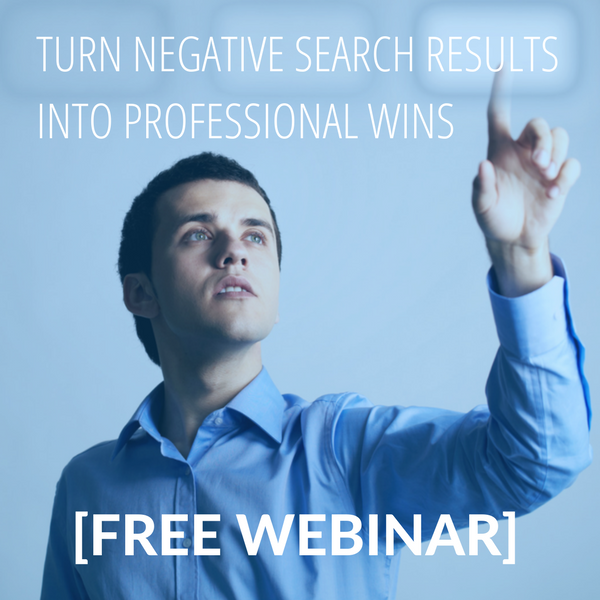 [Free Webinar] Turn Negative Search Results Into Career Opportunities
---
Got a bad Google search result that's been holding you back? One of the most important keys to building a great online presence is proactively combating negative search results. In our latest webinar, we 
show you how to not only clean up your results, but maximize your efforts to win career opportunities along the way. Register for our webinar today, and you'll learn the following:
How to identify & remove negative search results
The best way to build an online foundation
How to optimize all of your social media profiles & websites for search engines
How to consistently update your online presence for the best results
How to protect yourself from future negative search results
The easiest ways to monitor changes & threats to your online presence
 We look forward to sharing all of this valuable personal branding info with you, and can't wait to answer your questions during the webinar.
Can't make the webinar? Register now and we'll send you the recording afterwards.