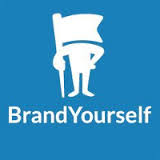 Employee Resources During COVID-19
---
Below is a collection of resources to be referenced as we manage through this period of dealing with COVID-19. If anyone has anything they think should be added, please reach out to Patrick, Joline, Nate or your supervisor if you feel more comfortable.
InstantInfo Systems can help your remote workers work from anywhere, any time, securely and productively, no matter what type of remote worker they are.
If you have lots of remote staff, then you will also need to monitor their activity and you can even monitor keystrokes if you would like so there are plenty of options.
Previous Company Emails
HERE is a drive folder containing the previous COVID-19 email communication [redacted link]
Key Takeaways
All employees should continue to work remotely until we communicate otherwise. Please inform us if you need anything to work effectively. For those who require some help in remote working, items like Free Remote Work Management Templates would definitely come in handy.
Please continue to follow best health practices. Wash your hands thoroughly and often. Cough into your elbow. Avoid touching your face where you can. Keep a safe distance from others. Stay at home where you can.
If you or someone you are caring for gets sick please inform Joline immediately and we will do what we can to help.
Company Communication Guidelines
As we continue to WFH we will have to find new and more creative ways to maintain a sense of community within and across our teams. The efforts made by individuals to date to help engage teams as we work remotely are really appreciated and so important for us to succeed.
 
We've created a communication framework that's designed to help guide us through this remote period by doing two things. Firstly, we want to help create a single source of communication for important updates and direction while also empowering everyone to continue communicating proactively and freely with each other.
Heads of department will approve mass communication to departments (mass communication means communication to the majority if not all of a department) Our departments are as follows: Sales, Concierge, VIP, Marketing/Support, Product/Engineering, HR/Finance.
Mass communication that transcends departments should be run through Nate, Joline or Patrick to ensure a single source of communication.
During this time, when providing guidance or advice on how to deal with the direct or indirect effects of COVID-19, we ask that you reference company-wide communication. If anyone has useful information they feel should be shared to the organization please email Nate, Joline or Patrick directly. We'd be most grateful.
Work From Home (WFH) Guidelines
Below is a list of considerations to help us WFH effectively during this period of time.
General WFH guidance
Get dressed for the work day — stick to your normal routine as best as possible
Establish a dedicated workspace — but don't hesitate to move around — we're all having to adjust to this new way of working so be understanding of each others situation
Celebrate wins – let's make sure we circulate positive news within our teams
Take time for self-care:

Try and get plenty of sleep
Stay well hydrated
Get fresh air and sunshine (check your local authority guidelines for social distancing first)
Go for a walk/run (check your local authority guidelines for social distancing first)
Consider home exercise routines
Consider meditation resources:

Put your computer away after work to break up the day
Find time for group texts, phone calls and especially video calls with family and friends
Communication guidance for WFH
Continue to have all regular and scheduled meetings
All internal calls should be made with video enabled
Be mindful of background noise (open windows, partner/roommate working in the same room etc.) and utilize the mute button where you can to offset background noise you can't control 
Be as accessible as possible. This means monitoring Skype/Emails a bit more closely than you might normally. 
If needed, be sure to communicate boundaries or establish time frames that you would like to avoid distraction.
Allow yourself more time to prepare and test your connection before starting calls
Allow longer for meetings to compensate for potential connection issues
Avoid multitasking while video conferencing
Give people time to finish speaking or finish their thoughts 
Be sure to utilize screen capabilities where useful 
Don't be afraid of small talk or pleasantries, just like you would in person
For teams…

Consider adding additional touchpoints to your working week (short & snappy scrums in the morning, even if it's just to say hello to each other)
Consider a 'water-cooler' meeting – an open forum to chat about stuff away from BrandYourself as you would normally do in the office. Some teams at other companies are organizing end of day/end of week hangout sessions/happy hours – consider getting creative!
Consider creating a Skype chat for standing meetings to keep dialogue going before and after the meeting to halo clarify any points or share new info 
Useful Resources
Below is a list of useful online resources for sting up to date with COVID-19 advice and regulations:
For updated information about prevention methods and reported cases:
Centers for Disease Control & Prevention (CDC)
World Health Organization (WHO) – the WHO is providing daily situation reports
For coping with work life:
How to work from home if you've never done it before. Most importantly, keep a schedule and set boundaries. (New York Times)
For people who are anxious:
For parents:
Links to share with others:
One Final Point: if you have something you feel is useful to share with the company please inform Patrick, Joline, Nate or your supervisor if you feel more comfortable.