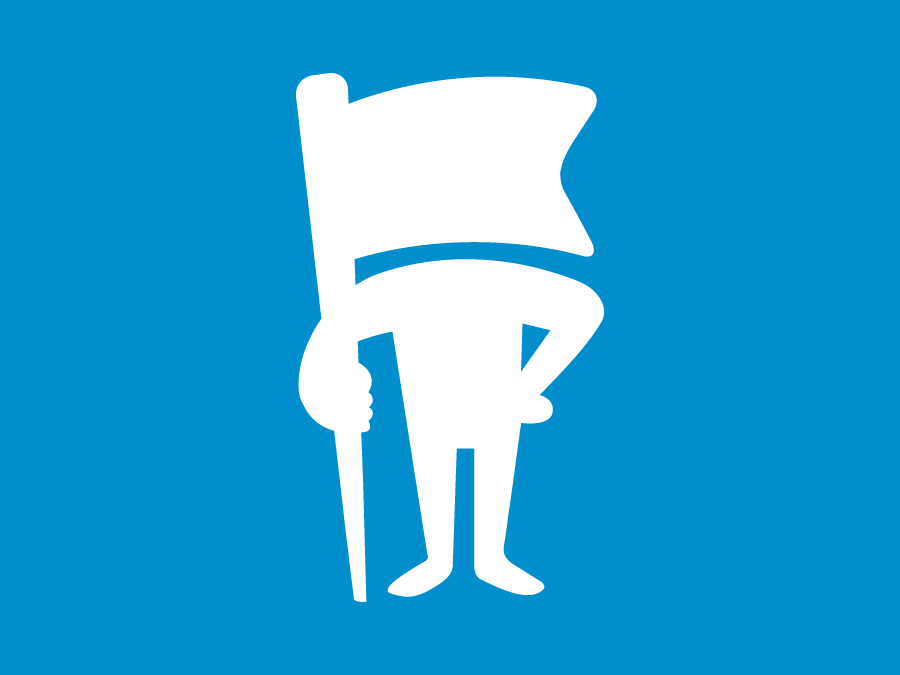 Customer Spotlight: Handy.com
---
We here at BrandYourself are thrilled to throw the spotlight on one of our newest clients: Handy.com, the leading platform for home cleaning and maintenance services in over two dozen cities in North America, plus London. They're already a huge success in the home services business, and we feel that by providing our proven reputation management support we can help Handy.com reach even more customers with a refined and streamlined online presence.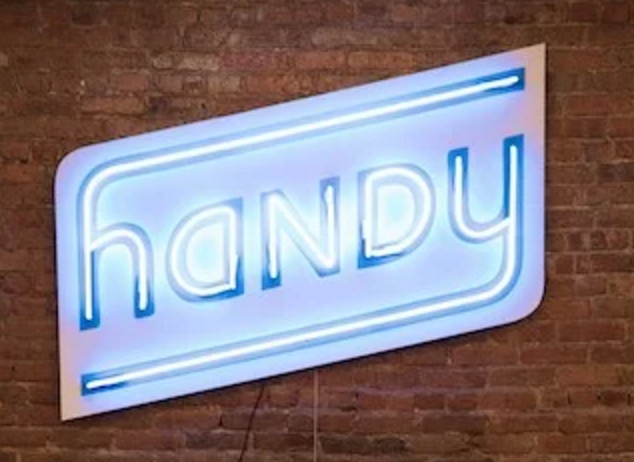 We'll be helping Handy.com with developing content and their social media presence, in order to amplify their brand and help focus the conversation on the great work they do. We feel an online presence that befits Handy.com's high visibility in the home cleaning landscape will help more people get the great services they need in their homes, backed by Handy.com's Happiness Guarantee.
Handy.com's service is a great one, so we're more than happy to help with messaging about the top-quality work offered by their network of professionals. What they provide is the most efficient and convenient way for hardworking people to get their homes and apartments professionally cleaned or serviced. It's not just cleaning, too: Handy.com can help customers get in touch with plumbing, electric, and general upkeep services for just about any issue that comes up in their house or apartment.
We've outlined everything you need to know about this innovative company, and how they can help you with your cleaning and repair needs!
Their Story
Handy.com's story began quite similarly to that of BrandYourself, starting off as a motivated group of friends who sought to improve a sorely lacking aspect of the marketplace. In particular, offering an affordable means for regular people to receive high-quality services. This means that our shared dedication will shine through for Handy.com's messaging and content in a way that the marketplace will be forced to take notice of.
The seed was planted in founder Oisin Hanrahan's mind when he was a 19-year old college student in Ireland and decided to enter the real estate industry. As he began developing real estate in Eastern Europe, Oisin began renovating apartments in Budapest, and he realized he had one consistent problem. Oisin was unable to easily find trustworthy and experienced cleaners and repairmen to help him with basic tasks in the apartments. When Oisin later attended Harvard University with cofounder Umang Dia, the two realized Boston had the same problem as Budapest. This led them to believe that many US cities would benefit from a company that provided reliable, trustworthy, and experienced cleaning and repair professionals.
Oisin Hanrahan and Umang Dia founded the company while studying at Harvard in June 2012. Becoming more and more frustrated with finding help for basic repairs and cleanings in their apartment, the pair decided to create Handy.com. They envisioned a company that made hiring a cleaner or repairman as simple as ordering a book or other product online.
By the end of 2012, Handy.com had raised two million dollars in seed financing from the American venture capital firm General Catalyst Partners and global venture capital firm Highland Capital Partners. Then, in 2013, Handy.com raised another round of funding of ten million dollars from its existing investors and the New York based angel investor David Tisch. At the same time, Handy.com began to focus on building the company's presence on the west coast.
In 2014, Handy.com raised an impressive series B round of funding of thirty million dollars. Soon after in 2015, the company raised another fifteen million.
Another huge success was celebrated in 2015 when the company completed its one MILLIONTH booking through its platform! A huge feat for two Harvard students who simply wanted to make a frustrating process easier for themselves and others.
Handy.com 101
Handy.com connects individuals who need cleaning or repair services with top-notch professionals all online. It only takes a minute and a click of a button through the app to schedule one of Handy's vetted professionals!
With cleaning and repair professionals available in New York, Boston, and twenty-four other cities, a customers just needs to select a few different options in order to get help to their doorsteps. This includes; their location, preferred time slot, and service required. Handy.com handles everything else from finding the right professional for the task to handling the background check!
Here are a few of the company's key stats:
Handy.com operates in 28 cities across the United States, Canada, and the United Kingdom

It employs a full-time-staff of more than 160 across all the cities it services

It has around 10,000 cleaners that use its platform

80% of customers that schedule help through its platform are loyal, repeat customers
The Founders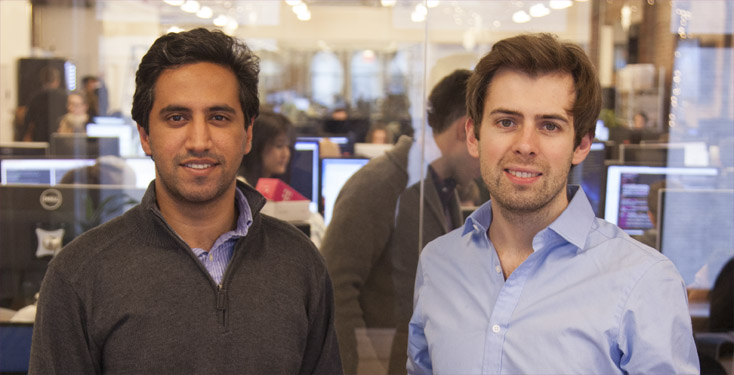 Oisin Hanrahan, CEO
Before founding Handy.com, Oisin Hanrahan started another company known as MiCandidate. It provided real time political content to media companies in twenty five European countries. Along with MiCandidate, Oisin also founded a real estate development firm known as Clearwater Group in Budapest, Hungary.
Apart from these companies, Oisin founded The Undergraduate Awards in order to celebrate and support outstanding undergraduate students across the globe!
Umang Dua, COO
Umang founded College Connect in India to connected aspiring college students with those already enrolled across the globe. Before founding College Connect, Umang worked as a Business Analyst at McKinsey & Company. He earned his Bachelor of Arts degree in Economics and Political Science from Amherst College.
Their Mission
We've been particularly inspired by Handy.com's mission, their internal culture and the high standards they've set for their service. They've made a clear commitment to creating positive value not just for themselves, but for every customer they deal with. Handy.com accomplishes this by fostering a culture of going the extra mile and full dedication to meeting the needs of their clients: both users of the app and Handy.com cleaning, plumbing, electric and other maintenance professionals.
The network of Handy.com cleaning and maintenance professionals numbers over ten thousand and they've had some extremely positive things to say about their experiences with the company. Handy.com appreciates the pros who take great pride in their work, much like we do at BrandYourself. Our job now is to make sure those voices get heard. This is a relationship that we're sure is going to produce some great results!
Their Branding
Handy.com understands the importance and necessity of investing in its company brand online. Handy.com has a branded, corporate website, blog, and social media properties such as Twitter, Facebook, and Instagram. Through its digital presence, Handy.com works to engage and keep its customers up-to-date on its services, mission, and press.
Handy.com has been featured in The New York Times, TechCrunch, The Wall Street Journal, Entrepreneur.com and Bloomberg. To learn more about Handy.com, visit their official site! Download the Handy.com App on iTunes and Google Play.