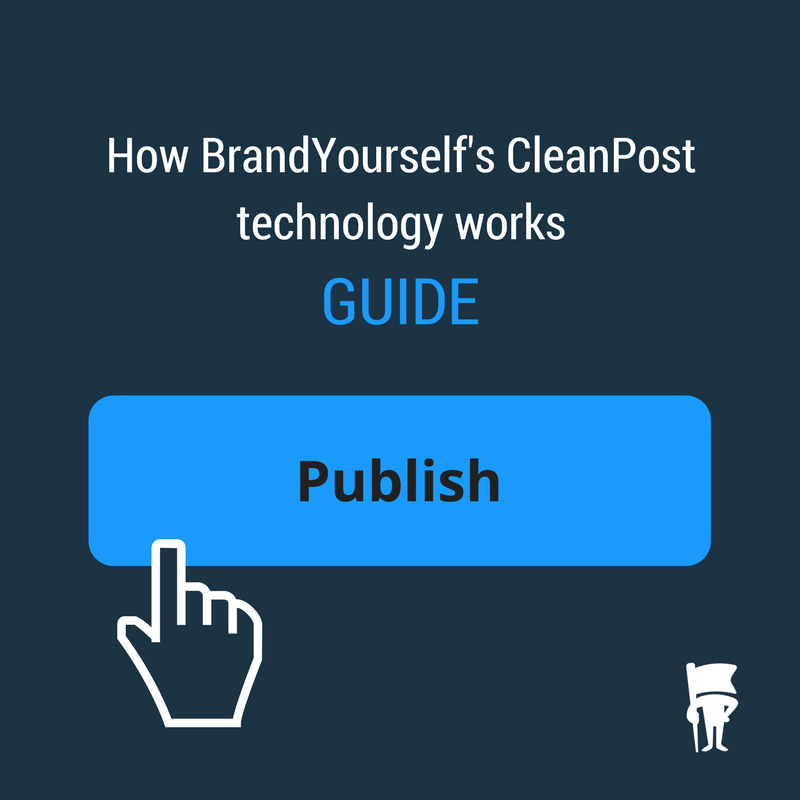 GUIDE: How BrandYourself's CleanPost technology works
---
How BrandYourself's CleanPost technology works
75% of employers are required to research candidates online, (Microsoft Cross Tab Survey). And what they find determines whether you get interviewed or rejected. And this isn't a unique trend.

From potential business partners, to college acceptance letters, to landing a date, your reputation online matters. That's why BrandYourself built a suite of tools and services to make sure you look great online.
BrandYourself is consistently ranked as a leader in the ORM industry. The reason is pretty simple, BrandYourself's mission is to share the tools and services that people need to take control of their reputations. From the beginning, we've focused on making the process as transparent as possible, (a far cry from the m.o. of costly competitors that populated the industry when we started).
That's why BrandYourself is proud to share the world-class technology, business logic and machine learning processes behind our CleanPost technology with users.
BrandYourself's CleanPost technology instantly tells you what's hurting your career
We've spent years developing our DIY tool to make the process of improving your reputation online easy to follow and inexpensive. One of the tool's newest features (Social Scan) uses our proprietary CleanPost technology to identify posts on your social media accounts that could damage your reputation.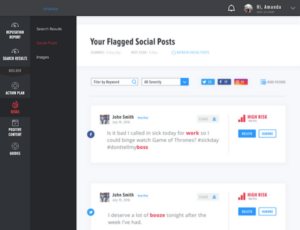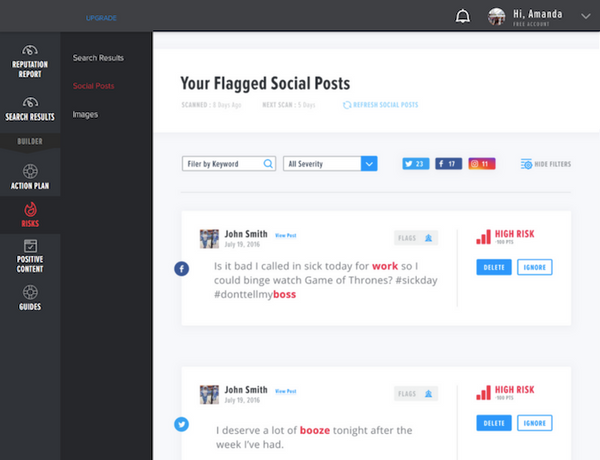 To create and develop the Social Scanner, we worked with hiring managers, found the latest research, enlisted the world's top machine learning and natural language processing experts, and analyzed millions of social media posts. Through this process, we created technology that automatically identifies any posts on Facebook or Twitter that could pose a risk to your professionalism and decrease your earning potential.
The DIY tool's Social Scanner utilizes this CleanPost technology to instantly alert you to any posts on your Facebook or Twitter accounts that could tarnish your reputation online. You can even delete the offending posts right from our tool!
What BrandYourself's CleanPost technology looks for

CleanPost technology instantly finds the red flags that cause college admissions officers, hiring managers and business people to decide not to work with you. No matter where you are in your career, people are looking you up and trying to learn as much as they can about you online.
While it's comforting to think that what you post on social media is private, that's wrong. Sure, privacy settings exist, but you should still think of everything that you post as potentially being public (no matter what settings you use). We've seen time and time again how easy it is for one ill-advised tweet or Facebook post to destroy an entire career once it goes viral, or someone from the office sees it.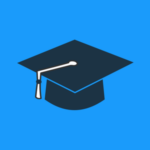 If you're applying to college, there are certain types of behavior and content that you should avoid because it deters admissions officers from sending acceptance letters. While there's no need to change who you are, make sure that what you project on social media is accurate and showcases your strengths. BrandYourself's CleanPost technology simplifies the process and scans your social media accounts for red flag content. This includes:
And if you're farther along in your career, take note of the findings from CareerBuilder's newest study. According to that research, 54% of employers have found content on social media that caused them not to hire a candidate.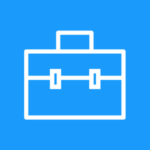 BrandYourself's proprietary CleanPost technology has you covered here. It flags posts that are some of the most damaging according to CareerBuilder and Job-hunt. These include posts that suggest the following:
Questionable lifestyle

Inappropriate comments and text written by the candidate

Unsuitable photos, videos, and information

Comments criticizing previous employers, coworkers, or clients

Provocative or inappropriate photographs, videos or information

Information about them drinking or using drugs

Membership in certain groups and networks

Discriminatory comments related to race, gender, religion

Lies about qualifications or an absence

Poor communication skills

Criminal behavior

Confidential information from previous employers

Unprofessional screen name

Profanity

Spelling/grammar errors

References to weapons
Our CleanPost technology incorporates this information and much more to instantly identify posts on social media that may not be in your best interest when it comes to maximizing your professional opportunities.
CleanPost technology uses millions of data points collected over the past decade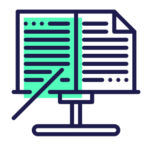 We've spent hundreds of hours manually analyzing hundreds of thousands of posts that users have marked negative over the past decade. In developing this software, we've also employed the world's leading machine learning experts to automatically identify patterns and identifiable factors that make a post risky to your career. And after the countless hours that have gone into perfecting the accuracy of our Social Scanner, we're proud to say that there is no other technology like it.
Our CleanPost technology maximizes your earning potential

We've built sophisticated scanning technology that automatically analyzes your social media posts in real-time and alerts you of anything risky. No matter where you are in the personal branding process, we suggest that you spend at least 30 minutes a week working on your online presence.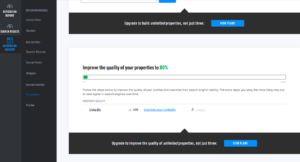 Follow your custom action plan in the DIY tool, and respond immediately to any flagged posts in Social Scanner. If you have flagged posts, you can use our tool to delete them  yourself – or go back into your account to edit them or change privacy settings.
Short on time? Have our Managed Services experts do the work for you. Learn more about our Managed Services, and schedule a consultation with a Reputation Advisor or give us a call at 646.863.8226. We look forward to hearing from you.