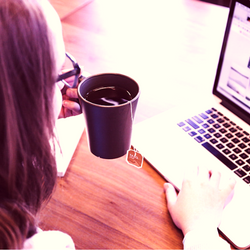 BrandYourself Provides Free Reputation Management Tools to Former ITT Tech Students & Employees
---
In the wake of ITT Technical Institute's sudden closure, over 35,000 students and thousands of faculty members are forced into alternative education and employment options.
Students who expected to start their fall semester this month now face difficult decisions, including whether to apply for loan forgiveness (forcing many to essentially start over with their education) or transfer to another institution where many credits may not be accepted.
We've always aimed to help students and job seekers wherever possible. In today's age, how you come across online can have a huge impact on your career. Over 75% of HR departments and 40% of college admissions offices are required to research candidates online and are looking for positive information that reinforces a candidate's qualifications. Maintaining a positive online presence can help to advance to one's career and provide a leg up on other candidates.
To help, we're providing all former ITT Tech students and employees a free 6-month subscription to BrandYourself's Premium online reputation management tool. Our tool guides you through the process of monitoring and improving your online presence yourself. If you're a former ITT Tech student or employee, email us at [email protected] to receive your free promo code.