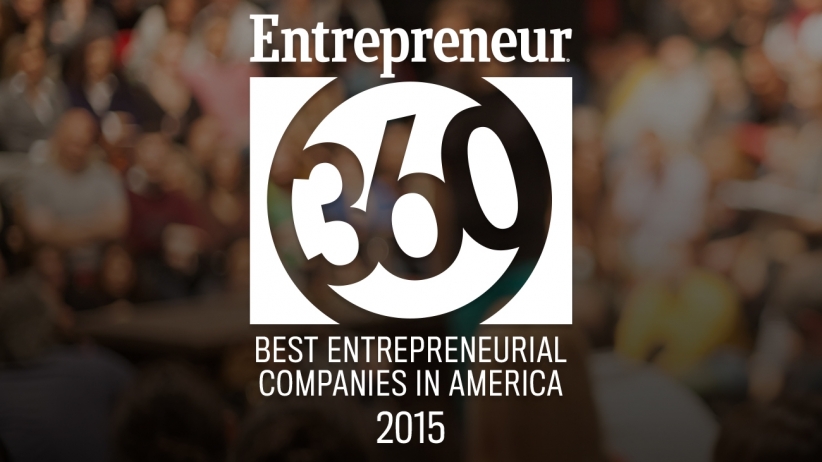 BrandYourself.com Named to Entrepreneur's "Best Entrepreneurial Companies in America"
---
We're both excited and proud to announce that BrandYourself was named to Entrepreneur Magazine's 2015 Best Entrepreneurial Companies in America in the "Best Practicers" category. Hundreds of companies were evaluated with only a select few making the list.
This announcement is particularly exciting for our team because of the criteria used as part of the "Entrepreneur360 index" to select the companies for the list – characteristics that we work hard to exemplify every day.
Entrepreneur's editors sum up the "Best Practicers" category as "The kinds of companies that execute on everything you read about in management textbooks, from meeting aggressive growth targets to taking appropriate risk to attracting the best employees. They would be voted Most Likely to Succeed in high school." More specific characteristics for the Entrepreneur360 index include:
Companies in rapid-growth industries and service a national/international demographic
Empower employees through distributed decision-making, transparency, information sharing and frequent, deep communication throughout top & bottom of the organization
Reward employees by sharing profits, promote from within and emphasize a good quality of life as well as a positive work environment.
Set high-growth targets and communicate the plans to employees, customers and all stakeholders
Seek to be both brand leaders and innovators
Rely heavily on internal metrics and external market research and expand proactively as a result
Read more about the and BrandYourself's naming to list here.