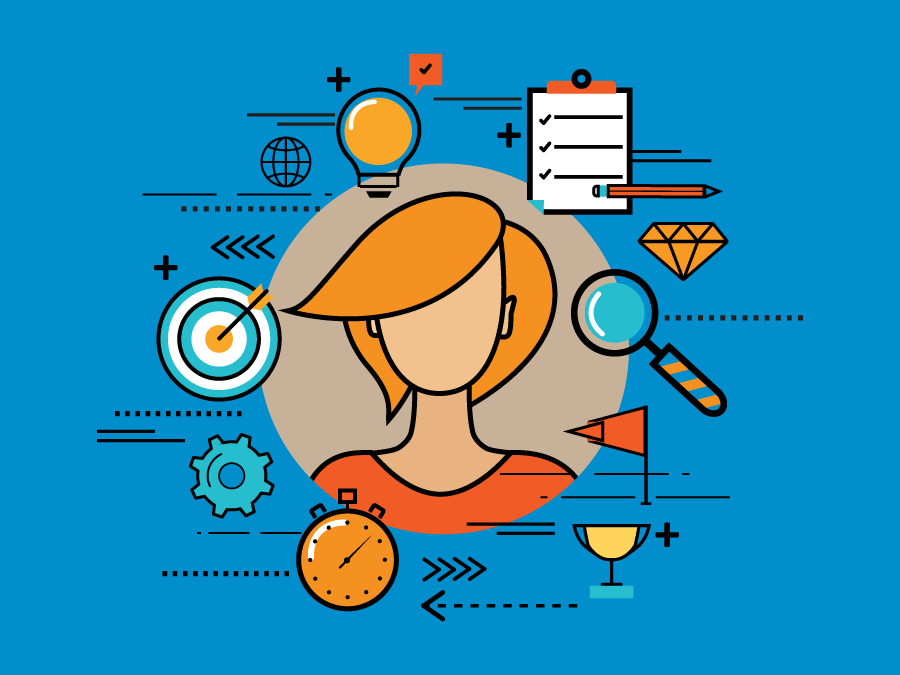 5 Ways You Can Use Time Management to Strengthen Your Brand
---
Developing a brand is like raising a baby — it takes teamwork, effort, care, and, above all else, a lot of time. Like a baby, it can also take a long time to see all of that work become fully developed.
Growing a brand means developing strategies for dozens of different platforms and executing those strategies at the best possible moment. In order to ensure that all of the work you put into your brand turns into results, you need to ensure you and your teammates are doing the right work at the right time. And if you are just starting a new B2B business then you should invest in some great B2B marketing as that is what will grow your business in the best way possible.
To keep brand development from getting out of hand, consider adopting some key time management techniques. In addition to preventing an unreasonably large workload, time management can increase the quality of your brand itself.
If you're looking to get your schedule under control and strengthen your brand along the way, here are some places to start:
1. Make a calendar that works for your brand.
Calendar management is key to getting the most out of your work time. Creating a shared calendar accessible to your entire team allows everyone to know exactly what needs to be worked on, when, and by whom. A properly managed team calendar keeps track of entire projects and workflows as well. Calendar management does more than just free up time. People value brand consistency — it can increase profitability by as much as 23 percent. A well-organized calendar helps create brand consistency by allowing you to plan how and when your content is deployed. Being able to plan your content strategy well in advance means being able to deliver a consistent message over an extended period of time, a key factor in building a strong brand image.
2. Automate everything you can.
The most important parts of brand development are the difficult, creation-heavy projects like planning, designing, and writing the content that will shape how users ultimately view your brand. Unfortunately, too much time is spent on more menial tasks like uploading, editing, and promoting content. If you are looking for tips to strengthen your brand, why not try these out. 
Automation tools can ease the burden of mindless tasks. Apps like Zendeck and Drift handle some of the most time-consuming aspects of customer relationships, and others like Zapier let you automate the mundane activities you want to eliminate. Branding is high-minded work that requires lots of care and attention, and task automation lets you focus on what's most important to you.
3. Cut down on the inessentials.
One of the most common methods for managing time — eliminating the least essential work from your schedule — can also be great for your brand. Creating branded content that doesn't align with your brand's core identity is confusing for customers, and customer confusion can be a major blow to your brand's strength. Stronger brands routinely outperform weaker brands by as much as 20 percent, so making sure that your brand sticks to its essential message is critical.
If you're pressed for time, think about the work that's least important to your overall mission. Analyzing your workload in this manner goes a long way toward streamlining your schedule, and thinking about your brand in the same way can help you stay on message.
4. Let your customers do the work for you.
Social media's greatest gift to marketers is the level of user engagement it offers. Ninety-seven percent of social media users follow at least one brand, while 22 percent follow 10 or more. Some of the greatest marketing campaigns of the past few years have required hardly any work on the brand's part at all — they let users take control instead. User-generated content is a powerful tool for getting customers engaged with your brand. By using your brand's social media to incentivize users to create brand-promoting content, you cut down on the time spent creating your own content while also leaving an impression of widespread customer engagement.
5. Plagiarize…yourself.
Have you ever put hours of effort into creating an attractive graphic or a particularly well-worded tweet? It's never easy to put a lot of work into creating specific marketing materials that are only used once. Instead of throwing away previously used work and creating new content to replace it, look for new ways to repurpose your old stuff.
Users recognize and respond to logos, taglines, and promises they see again and again. Use your graphics in more than one place, and don't be afraid to turn a line you think works really well into a catchphrase for your brand's content. Learning to reuse previously published content is key to both saving time and maximizing the consistency of your brand's image. Another great thing you can do to elevate yours brand name us using marketing strategies like hiring a custom enamel pin company and manufacturer and then hand over pins to customers and people elsewhere.
For budding brands, time management is a twofold boon. On one hand, you get the opportunity to free up a crammed calendar and prioritize the tasks you find most important; on the other hand, you help refine and maximize your brand's relevancy. Managing your time effectively is the first step in strengthening your brand's performance across the board.