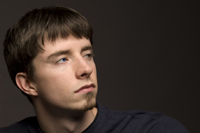 Sending Emails with Your Personal Brand Address
---
Employers expect a professional way to contact you. They are looking for a a professional email address.  If your email address is still "laxfan02" then it's time to re-brand your email communications. Luckily, it's dead simple. Here's how:
Go to Gmail (Google Mail) or Yahoo Mail
Sign up for a new account with a username using your first and last name, such as: [email protected]
Put your new email address on your resume
If you want to keep using your old email address (which we encourage you to move away from), simply forward your professional email to your normal email address
A branded email address (also knowns as a a professional email address) will convey you in a much more professional light and get employers nodding their head from the very beginning of the hiring process, rather than wondering why you still have the same email address you used in high school.
Author: Pete Kistler