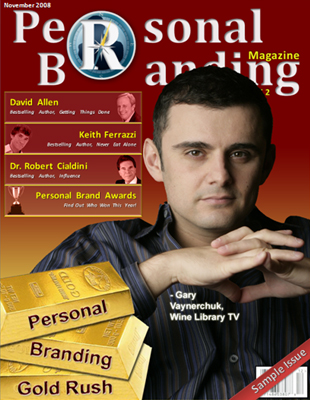 Latest Issue of Personal Branding Building Magazine Released
---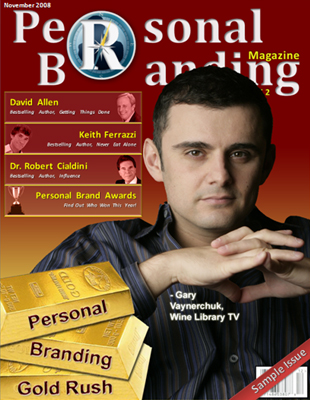 The latest issue of Personal Branding Magazine, published by personal branding phenom Dan Schawbel, has just been released. Here's a quick description from Dan:
"Volume 2, Issue 2 is a call to action. Now is the time for building your personal eBrand. Laggards will be lost in a Google cloud of dust, while early adopters will rank #1 for their name. Stop watching everyone else steal your gold (your THUNDER) and get involved today. Many people are scared to develop an online presence, yet it's the only way you can safeguard your brand and have 'job security.' This issue will highlight Gary Vaynerchuk, who will passionately force you to get involved in the GOLD RUSH. As you read each page, you will gather the knowledge needed to not let these opportunities pass you by."
Check it out and get the free sample here! The full issue will be released November 1.
Author: Pete Kistler