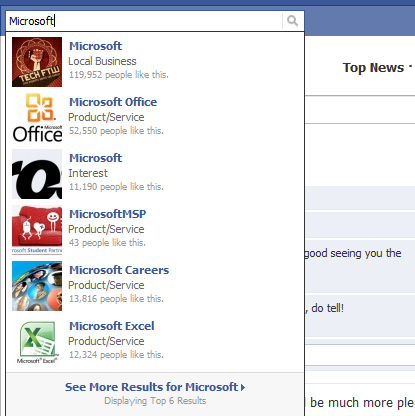 Six Ways To Check Company Reputation
---
Over 80% of companies are looking you up online these days, judging you from your online photos to your latest tweets.
They know what the Internet is saying about you, but do you know what the Internet says about them? Here are six ways to turn the tables.
1. The official website
Your first visit should always be the official site. This will not only give you an idea about what the company is about, but also give a list of job offers. What you might not immediately think to look for is the internships section. Most jobs posted these days tend to require real-world experience your average college grad doesn't have coming out of the gate. Many internships pay these days, and most are open to recent college grads as well as those still in school.
If you are having trouble finding the careers section, try looking at the site map; you might not apply to them but rather to their parent company. For example, the Wired blog is owned by Condé Nast (you may have heard of some of their other work: The New Yorker, Vogue, Vanity Fair…)
2. Social Networking
Dan Klamm just wrote a great article for Mashable on this. I won't re-hash it here, but in the spirit of "It's not what you know, but who you know", I do want to emphasize that LinkedIn has a Connections feature that details how you are connected to somebody via your networks (which is all the more reason to expand your LinkedIn network). Most companies will not list their employees on their website, but LinkedIn will pop them right up. Social networking is a killer tool for both companies and job-hunters. Use it.
3. Glassdoor.com
I can't attest to the consistent legitimacy of this website, but if you're looking to get a ballpark idea on a company's hiring practices and culture, it's worth a look. I used Apple as a sample company to search for, and I pulled together a bunch of feedback for their management reputation as being work-centric. For a young professional with no family, this might be great, but a single mom would have a lot more trouble with it. I also culled some interview questions that I would take some time to work out thoughtful responses to in case I got the same or similar questions.
4. "Why I left XYZ Company", etc
You're likely to get a lot of griping and emotion in these searches, but you may uncover a pattern as well. For example, Apple's work-centric management reputation would make a great question for you to ask your interviewers.
5. Google News or other news sites
It's always a good idea to be looking at what the press says about the company. It will give you an idea of current events affecting the company which will help you respond to questions in an intelligent manner. Also, if you're paying attention to other news, you'll draw important conclusions. Want to work for a company in Canada? You're going to need a passport or similar level of documentation to get there, not something you want to figure out the day of your interview.
6. Stocks
Try looking at your company's past stock history, if applicable. Look for significant dips and jumps, and search those dates in the companies history. Usually they are related to company activity that will help you understand the company history: product launches, acquisitions, bailouts…
The internet is so much more than Lady GaGa videos and Jersey Shore spoilers. Take advantage of it to research companies before you dive into a job you may later regret.
Create a Brand-Yourself.com Account to Manage Your Online Reputation!
Brand-Yourself.com is an award winning toolset that helps you proactively manage your online reputation and promote yourself across the social web. Create an account today to see how we can help you win new opportunities, jobs and clients online. It's easy and it's fun!