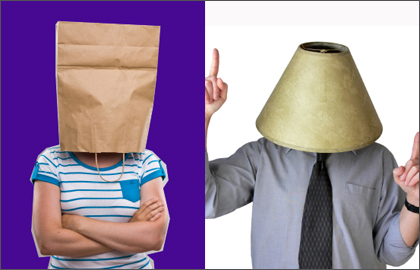 Online Reputation Management Tips Help Introverts Connect
---
Social networking will always be a great way for anyone to connect and build relationships, but it may be extra powerful if you are an introvert.
Take me, for example. I am neither introvert nor extrovert but feel that I fall somewhere in the middle.  So I am pretty good at forming real-life relationships. However, while at a conference last week I found myself catching up with people I knew through Twitter–contacts who I hadn't really met before (okay, two of them I met 8 months ago but only for 5 seconds each… literally!).  It was incredible: here we all were, hundreds of miles from our homes, connecting like we had known each other for many, many years.
Having these connections from day 1 really helped me to network more confidently and effectively.  By having established connections and formed relationships before I even arrived, other attendees witnessed the power of social networking while lending credibility to various social networking tools as well.
Why did this work so well?
Pictures – all of us included pictures of our avatar through Twitter, LinkedIn and Facebook. Translating to the real world, these virtual avatars made it easy for us to identify each other in a new, unfamiliar location.
Content – everyone shares both professional and personal information on social networking platforms.  These are not deep, dark secrets of our lives, though–on the contrary, they are tidbits of information that allow others to connect with a person rather than a web page or Twitter handle.
Frequency – how frequently you post a message to a social networking platform can be a point of debate, but it shouldn't be.  The idea that you need to post continuously each and every day is simply not true, but you should be seen somehow, to some degree.  There are multiple tools that allow you to see when the best time to post a message is, so that the most "eyes" in your network will see it.  If you post once per day, you should know when it is best to do so, but the ultimate is to add…
Value / Engagement – these may be overused term(s) in social networking, but for good reason.  As a general rule, always post thought-provoking articles and repost blogs or news that you find interesting.  Chances are, someone will find the same interest and value from your sharing, and that most commonly leads to great engagement.
All of these areas show the importance of having a complete profile and a relatively strong presence on the social networking sites.  The great part is that none of the people I met at the conference are local to me. Nonetheless, we had positive interactions leading into the conference and even stronger relationships coming out of it!  Is your online profile allowing others to build a stronger relationship with you?
Photo credit to SocialMediaToday
—
Create a Brand-Yourself.com Account to Manage Your Online Reputation!
Brand-Yourself.com is an award winning toolset that helps you proactively manage your online reputation and promote yourself across the social web. Create an account today to see how we can help you win new opportunities, jobs and clients online. It's easy and it's fun!
Keith McIlvaine manages the recruiting social media strategy for a Fortune 500 company and is an avid networker.  He is a corporate recruiter, social media advisor, coach, speaker, blogger and an all around fanatic.  Connect with Keith on LinkedIn, Twitter, Facebook or on his blog at the HR farmer.  (The statements posted on this site are mine alone and do not necessarily reflect the views of my employer)