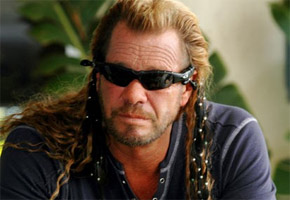 How to Use Social Media: Business in Front, Party in Back
---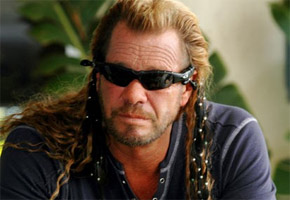 A mullet is a unisex hair style that is short in the front and long in the back.  The mullet began making appearances in the popular media in the 1960s and 1970s but did not catch on with the masses until the early 1980s.
Business professionals, entrepreneurs, and job seekers can learn from those that sport this fashionable cut when managing their online brand.   A popular saying when describing a mullet comes to mind:
"Business in the front. Party in the back.
Wise words when considering your online brand as a business professional no matter what your industry, position, or responsibility level.  Keep your business and professional profile in the front and in plain view of recruiters, prospective employers, clients. and customers. Keep your personal life and party in the back.  Users of social media need to be mindful to maintain a professional image while showing your creative and unique qualities at the same time.
Business in the Front
Social media platforms like Facebook, LinkedIn, Blogs, and Twitter are great mediums in which to develop relationships and grab the attention of hiring managers and recruiters. Share your expertise and lead with the business in all you do. I recommend that your posts, pictures, and tweets should be at least 70% business related. Lead with interesting articles, tidbits, and information that is industry specific or related to the job in which you currently work or aspire to.
Party in the Back
The remaining 30% of your social media content can be related to your personal side. But be wary. I have visited FaceBook profiles with one too many drunk and scantily dressed pictures, and tweets leading me to search for talent elsewhere. If you are unsure if something is inappropriate, ask yourself the following question, "Would my mother approve?"  Items that your mother would approve and/or tolerate are generally appropriate to display on your social media profiles.
Social media is all about interacting, listening, and developing relationships.  I encourage you to tweet and post comments seeking input and feedback from others both personal and professional.  Commonalities as well as unusual qualities make you interesting which may lead to engaging conversations with persons that lead to interesting relationships and new opportunities.
Unfortunately for Dog, the Bounty Hunter and so many celebrities including Tiger Woods, Meghan McCain, Larry Johnson, and Chad Ochocinco this advice has come more than a little too late.   Follow the Social Media Mullet Golden Rule and think before you tweet. Lead with your business in the front, and keeping your party in the back.  I promise you'll thank me for it.
Photo Credit Zimbio
Jessica Miller-Merrell, SPHR is an author, new mother, and human resources professional with a passion for recruiting and all things social media.  She has over 10 years of experience in human resources and recruiting.
Her company, Xceptional HR provides businesses with social media, recruitment, and human resources strategy and consulting.   Jessica's upcoming book, Tweet This! Twitter for Business will be released in February 2010.  Follow Jessica on Twitter, LinkedIn, & FaceBook.