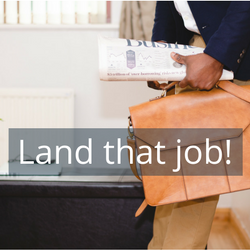 [Free Webinar] You're Hired! Build Your Career With Your Online Reputation
---
Join us Thursday, January 26th at 2pm EST for our free webinar, "You're Hired! Building Your Software Engineer Career With Your Online Reputation"
We've recently partnered with Firehose – an Online Coding Bootcamp that combines the power of 1-on-1 mentor training with a customized curriculum and a worldwide student support community.
Are you thinking about changing careers? Have you already started the job-seeking process? While this may feel a little overwhelming at first, our upcoming webinar is going to walk you through the most effective ways to leverage your online reputation during the job search.
This joint webinar will focus on the job search for software engineers looking to land their next gig using their online brand.
Even if that's not your desired field, the core principles of developing your online presence during the job search are the same – regardless of your industry.
During the webinar you will learn:
How to build your personal brand when entering a new field

The best websites & social media sites to create for your job search

Best practices for a search-engine friendly online brand

Leveraging social media & content to attract recruiters
We'll also open it up to Q&A to answer any questions you have about building your online reputation while looking for a job.
Can't join us live? REGISTER to be emailed a recording after the webinar.