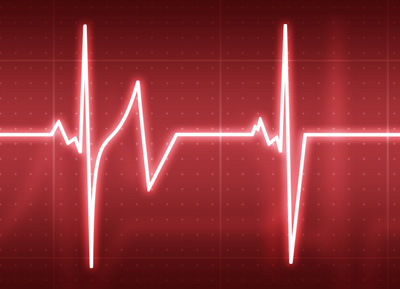 5 Free Tools to Help You Monitor Your Brand
---
Taking the Next Step
You have a blog, a Twitter account and even a Facebook page…now what?
Are you monitoring what people are saying?
How do you know if what you are doing is working?
You probably don't have the cash to pay for Radian6, one of the monitoring tools being used by the big-budget companies.  But you can start with some free resources, ideal for the solopreneur or even the person who is interested in tracking their personal brand.
Setting up multiple Google Alerts for your brand is a great way to see who is talking about you and where.  You can set up alerts for your company name, relevant products, key words, and your web site URL. Make this easy for yourself by setting up scheduled alerts to come to you via email or RSS feed.  This article provides a very good framework for using Google Alerts effectively: Google Alerts.
This tracks your key word search/brand across the web: blogs, microblogs, networks, comments, events, images, video, bookmarks, audio and questions.  Like with Google Alerts, use company name, key words, and your website URL.  And set this up as an RSS feed or email notification.
Similar to Social Mention, Topsy collects results across the web, Twitter, photos, and video.  According to Topsy's website:
Topsy Influence measures the likelihood that, each time you say something, people will pay attention.  Influence for Twitter users is computed using all historical retweets: millons of real, public statements indicating who's listening to whom. On our website, roughly the top 0.2% most influential of all Twitter users are tagged "Highly Influential", and "Influential" tags appear for the top 0.5% most influential Twitter users.
Twitter can be such a powerful tool for listening and sharing.  Not only can you see where your brand is appearing, you can also find people who are talking about issues related to your product or service by searching key words.  Hey, don't take my word for it, Gary Vaynerchuck talks about it in his book, The Thank You Economy.
This free tool is a bit more fun than the others.  It helps you to understand who is sharing your content:  the reach and impact of your social media brand.  This is how they describe their tool:
The Klout Score is the measurement of your overall online influence. The scores range from 1 to 100 with higher scores representing a wider and stronger sphere of influence. Klout uses over 35 variables on Facebook and Twitter to measure True Reach, Amplification Probability, and Network Score.
True Reach is the size of your engaged audience and is based on those of your followers and friends who actively listen and react to your messages. Amplification Score is the likelihood that your messages will generate actions (retweets, @messages, likes and comments) and is on a scale of 1 to 100. Network score indicates how influential your engage audience is and is also on a scale from 1 to 100. The Klout score is highly correlated to clicks, comments and retweets.
More information on Listening and Monitoring
To read more about monitoring your brand, read Connect Your Brand to the Right Online Influencers on Mashable.
You might also be interested in reading/watching this interview with Amber of Radian6 as she talks about strategies for monitoring.  How Social Media Monitoring Can Grow Your Business from Social Media Examiner
How Do You Know if  What You Are Doing Is Working?
Is your reputation bigger/greater than it was last month?
Is your mailbox full of requests?
Are you generating income?
If a tree falls in the woods and there is no one around to hear it, does it make a sound?  Do you hear what is being said about you and your brand?
Career Sherpa can be found on Twitter at @careersherpa, feel free to follow if you like what you see here.  You can also find her on Facebook, LinkedIn, Stumbleupon.   Hannah Morgan, aka, Career Sherpa provides advice and information related to reputation management, social media strategies and job search/career mapping.  Her website is: www.careersherpa.net